Means named to permanent position as Whitefish Schools Superintendent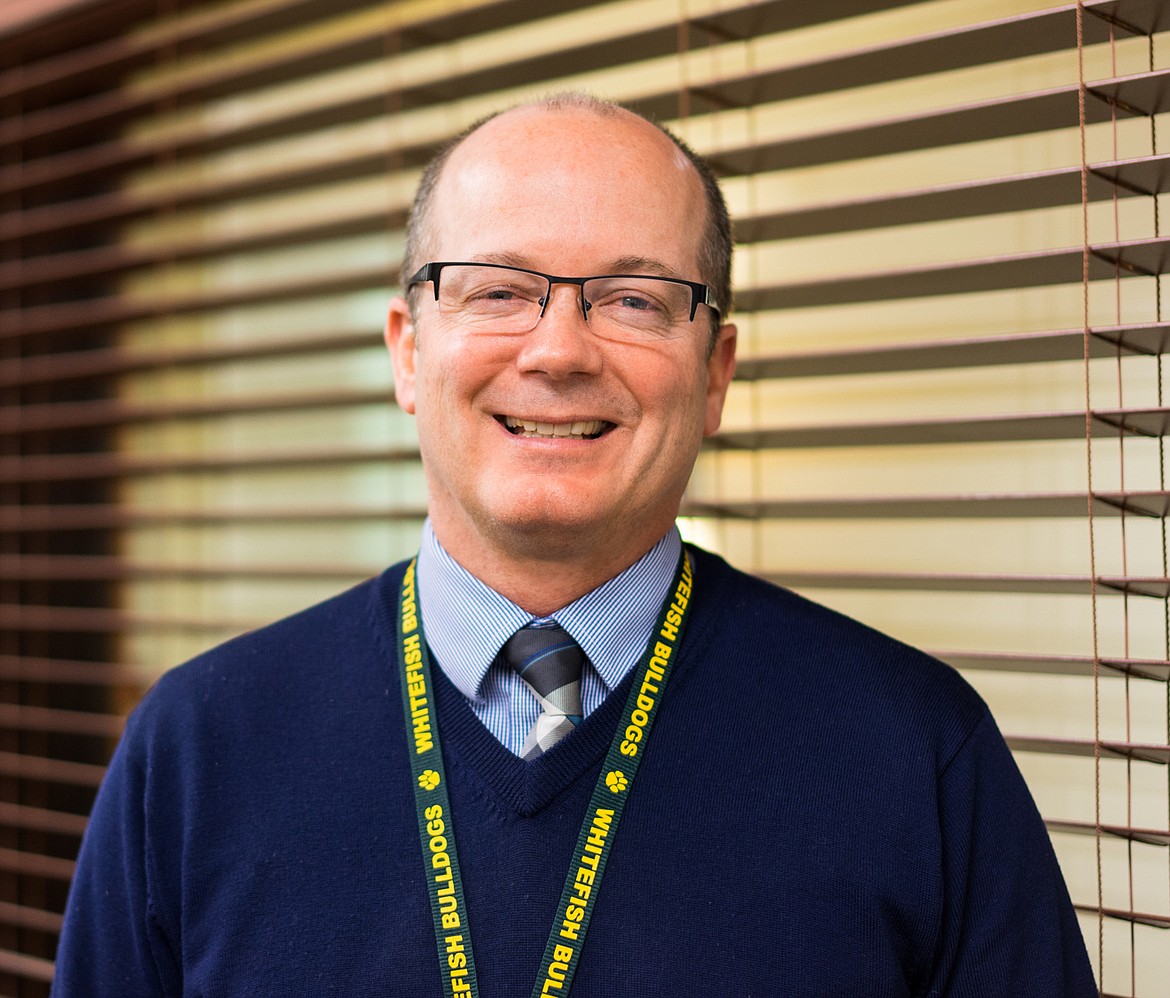 by
WHITNEY ENGLAND
Reporter
|
January 20, 2021 1:00 AM
With overwhelming support from the school board, individual school's administrators and staff, and community members, Whitefish School District Interim Superintendent Dave Means is expected to take over in the role permanently.
The Whitefish School Board last week voted to offer Means a three-year contract for the position. The board is expected to vote on the final contract next month.
School Board Chair Katie Clarke said the school district considered holding another national search for a superintendent like it did last spring before Means agreed to serve in the interim role, but decided the move wasn't necessary.
"We could do another national search and I've thought about that; but where I land on that is, why would we?" Clarke said during the meeting. "We're looking for an instructional leader who values people, is a good listener, and is invested in our community — and we have one."
After the unanimous approval by the board to offer him the contract, Means expressed his gratitude for the support and his readiness to continue leading the district.
"I'm humbled, honored, and just thankful for this opportunity," Means said. "It really is something that I'm excited about. I'm just truly, have been and continue to be inspired by all of you, our community, our educators, and how we've come together."
Prior to taking the interim superintendent job, Means worked for 16 years as the director of education services for the school district. His responsibilities in that role included supervising the special education programs, overseeing section 504 plans for students with disabilities, supporting human resources, and working on homelessness and mental health services.
Last spring after an unsuccessful superintendent search to replace former superintendent Heather Davis Schmidt the district offered the position on an interim basis to Means.
In that same month the COVID-19 pandemic made its way into Montana, forcing schools to close and transition into virtual learning, and Means' new role became a lot more complicated. But according to several letters and statements of support from community members, school staff and board members, Means stepped into the role and confidently led the district through a vast amount of unprecedented obstacles.
"One time a person said to me, 'wow, why would he take that job in a pandemic?'" Muldown Elementary Principal Linda Whitright said during the meeting. "But then that person said, 'you know he just seems like that this is it, this is his place."
She added, "Wow you put a pandemic and a new job on him, and look at him go."
Many have been more than pleased with how Means filled his superintendent roles throughout the pandemic, and that was proven through several letters written to the school board.
"His approach was focused, calm, collaborative, and reassuring to all those around him," a letter of support written by a handful of district employees notes. "His experience and professional knowledge has enabled him to navigate the changing landscape in a manner that continues to strengthen this district."
According to a previously Pilot article, Means got his start in education by driving school buses while attending the University of Montana because he, "enjoyed working with the kids… It was just neat to create relationships with kids."

Means is originally from Missoula and also spent time working in Bozeman and Kodiak, Alaska in his earlier years beginning his career in education. He settled down in Whitefish though, and his own children have attended Whitefish Schools.
He is an award-winning educator recognized across the state and in other various areas for his work in the field, according to the school board. In 2018 he received the CSPD Leadership Award for Region V in Montana, which is an award recognizing leaders who have positively impacted the lives of paraeducators and students.
As Means prepares to settle in further to the superintendent role, he said he looks forward to seeing Whitefish Schools continue to progress in a positive direction.
"I'm excited that I get that chance to [continue in this position] because it's quite an opportunity and I really see a bright future for us with this culture of collaboration and what we can accomplish together as we move forward," Means said.
---