Tyler Barry Moy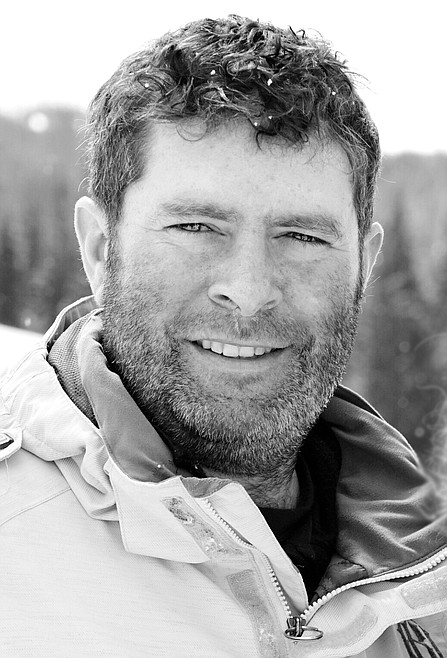 |
January 13, 2021 1:00 AM
Tyler Barry Moy, a gentle giant with a heart the size of the mountains he summitted, passed away in late December at the age of 36.
Tyler's quiet demeanor allowed him to fully observe and appreciate the small, often-overlooked, pleasures in this world: fields of flowers, diving ducks, twinkling Christmas lights, long walks, star gazing and so much more. He smiled with his whole face and, standing at 6'3", gave bear-hugs unlike any other. He more often than not ended his conversations with friends and family alike: with a heartfelt, and genuine, "I love you."
There are two unequivocal truths about Tyler: he loved his family and friends, and he felt more at home outdoors than in. He logged thousands of miles on backcountry trails during his short life. His long legs and billy-goat endurance carried him to the top of some of the highest peaks in Glacier National Park, including Mount Cleveland, the park's highest. On a recent beautiful late September hike in the Jewell Basin near Swan Lake, he and his family reminisced about their countless past hiking trips and family adventures (though, on this particular Sunday hike, Tyler occasionally, and discretely, checked his phone for the score of his beloved Seahawks; he never missed a game).
Tyler was born Aug. 7, 1984 and grew up in Helena. His head of tight, unruly curls was a signature look that stuck with him throughout life. He spent his youth chasing ghosts as an honorary Ghostbuster and fighting evil alongside the Ninja Turtles. Tyler was also a Cub Scout, and he and his father carved cars for the annual Pinewood Derby hoping to engineer that winning run.
Tyler's many extracurricular activities ranged from sports to theater to choir. He was a goalie in Arsenal soccer, and he won several come-from-behind track-and-field events at the Big Sky State Games, taking home a neck-full of gold, silver, and bronze medals. Tyler continued his athletic pursuits at Capital High, running track and suiting up on the gridiron as a tight-end. While he was a proud, mohawk-sporting member of the 2002 Bruin state championship football team, he was also a baritone in the audition-only high school choir.
The thing about Tyler, though, was his smarts. He excelled at math and science, and was a ringer at Trivial Pursuit. Tyler graduated from high school in three and a half years and then attended Montana State University, graduating with honors in Biological Sciences with an emphasis in Fish and Wildlife Management. While attending Montana State, Tyler worked as a technician at the MSU fisheries laboratory and volunteered as an EMT at the Belgrade Fire Department.

Tyler spent his free time fishing, skiing, bird-hunting, floating or schooling others in cribbage. He was a voracious news reader and paid close attention to the world around him. Tyler also loved to travel. He backpacked through Greece, Spain, England, Italy and France and then spent a month adventuring in New Zealand. He hiked the Lost Coast in California and sailed through the Caribbean.
For all the places he visited though, Tyler always returned to the mountains. He worked at several national parks over the years, but Glacier National Park was by far the place he held dearest. Felling trees, brushing trails or building bridges may seem like work to many, but not to Tyler. Working on trails alongside friends and co-workers were some of Tyler's fondest memories. He often said: "When your office is Glacier, there is no better place to work."
But more than anything, Tyler was a kind, gentle soul. A testament to Tyler's selflessness was the frequency in which he reached out to friends and family who needed encouragement or just a kind voice. He often spent more on gifts than he had the means to afford and he never wanted anyone to worry about him despite his heartbreaking struggle with alcoholism.
Tyler will remain in our hearts and minds forever. We will miss his bear-hugs, his radiant smile, his good-natured laugh and, most of all, his infectious love. A celebration of life will take place at an outdoor event this coming summer near Glacier National Park. Anyone with memories or photos of Tyler are encouraged to share them with his family.
Tyler is survived by his parents, Rich and Gigi Moy; his sisters Marshell Moy (Jake Todd) and Chelsi Moy (Kyle Nelson and nephew Archer Moy Nelson); and many aunts, uncles and cousins.
---