Boys basketball struggles in season openers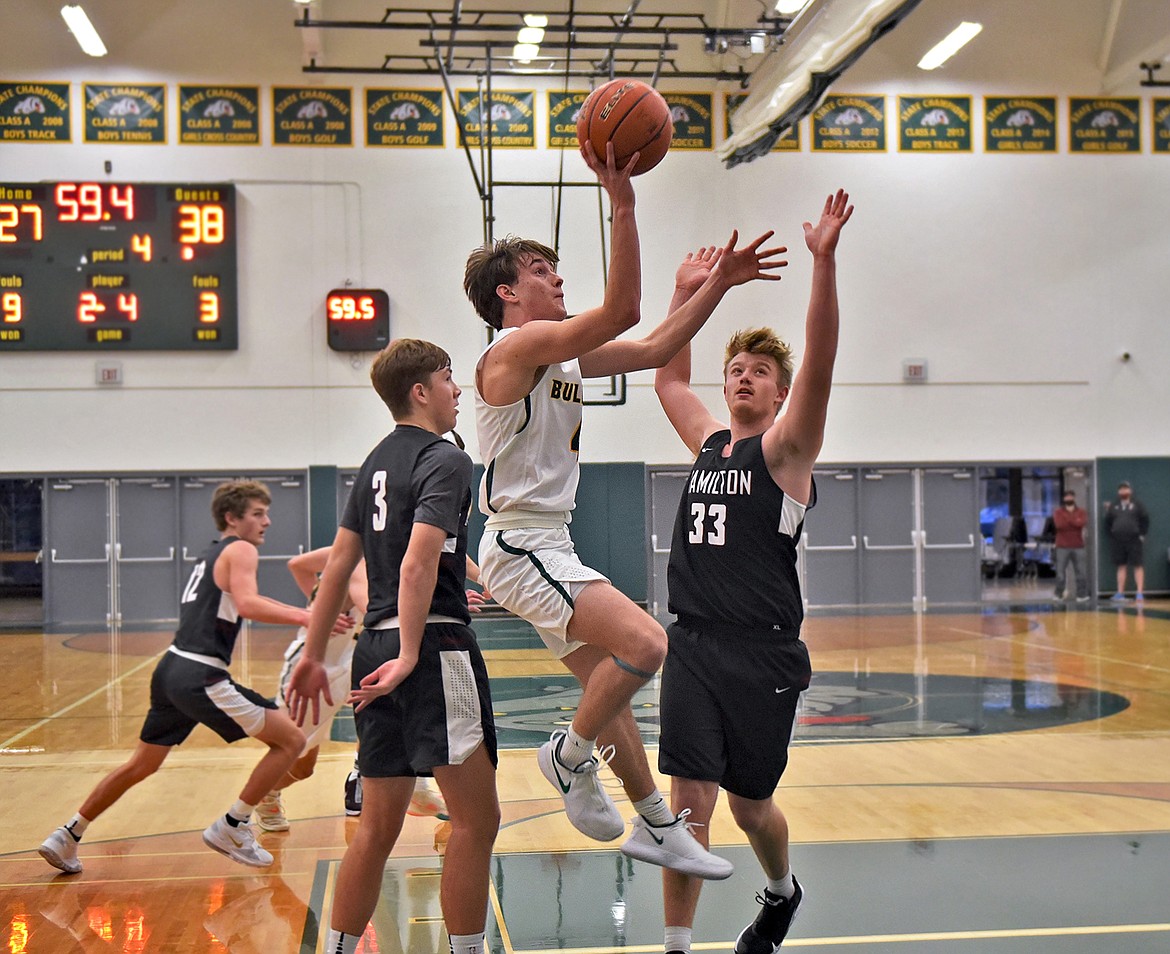 Whitefish junior Bodie Smith rises up over Hamilton's defense for a shot during a game at Whitefish High School on Saturday afternoon. (Whitney England/Whitefish Pilot)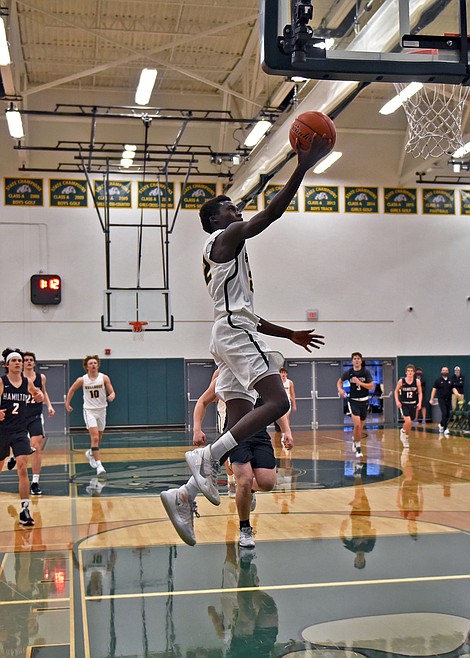 Whitefish senior Marvin Kimera gets out on the fast break for a layup against Hamilton on Saturday afternoon. (Whitney England/Whitefish Pilot)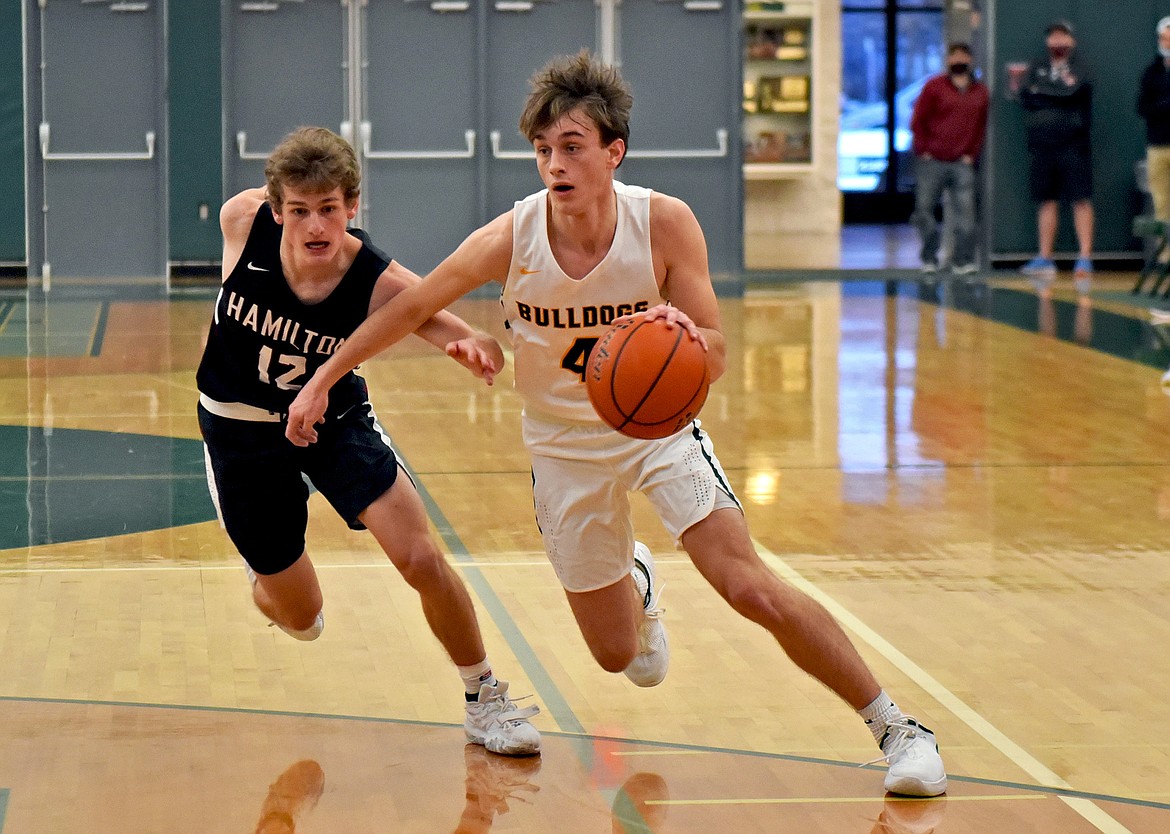 Whitefish junior Bodie Smith gets past a Hamilton defender in a game at Whitefish High School on Saturday. (Whitney England/Whitefish Pilot)
Previous
Next
by
WHITNEY ENGLAND
Reporter
|
January 13, 2021 1:00 AM
In this season's first week of games, the Whitefish boys basketball team dropped two games to Western A division opponents.
On Saturday the Bulldogs hosted the Hamilton Broncs, who had a surging second half to beat Whitefish 41-32. That loss came after dropping their season opener to Frenchtown, 46-34, just two days prior.
Whitefish head coach Scott Smith says his team showed good promise on the defensive end, but struggled to get the ball through the hoop.
"We played good enough defense to win, we're just having a hard time finding some offense," he said.
Against Hamilton, Whitefish kept the game close in the first half only down by three points at the break. However, both teams struggled to score early on.
The Bulldogs had a tough third quarter as Hamilton extended its lead. Whitefish stayed aggressive in the final period behind improved shooting from Jayce Cripe and Bodie Smith, who scored 14 and 10 points in the game respectively, but the deficit was too much to overcome.
On Thursday when the Bulldogs faced Frenchtown on the road, Whitefish found themselves in a 27-19 hole headed into the second half. Smith scored 14 points in the game, but the, now 3-0, Broncs were too much to handle.
Although pleased with the defense, Smith noted that there were several shots that the Bulldogs needed to make in both games. He also wants to see them have a higher free throw shooting percentage, more offensive rebounds and maintain a better tempo while in their offensive set.
This week Whitefish prepares to meet a tough opponent and rival, Columbia Falls, on Thursday at home at 7:15 p.m. The Bulldogs were set to play in Corvallis Tuesday after press time.
"I expect them to bounce back," Smith said. "When your back's against the wall as far as not doing as well as you want to do… I think they'll respond this week and have two great games."
Hamilton 5 10 11 15 – 41
Whitefish 6 6 6 14 – 32
HAMILTON — Tyler Burrows 14, Tanner Hanson 9, Liam O'Connell 4, Eli Taylor 3, Jack Ellis 3, Zack Kunkel 3, Austin Drake 2.
WHITEFISH — Bodie Smith 14, Jayce Cripe 10, Jaxsen Schlauch 2, Marvin Kimera 2, Trey Hunt 2, Talon Holmquist 2.
Whitefish 10 9 6 9 – 34
Frenchtown 15 12 10 9 – 46
WHITEFISH – Bodie Smith 14, Jayce Cripe 6, Jaxsen Schlauch 5, Talon Holmquist 4, Marvin Kimera 2.
FRENCHTOWN – Carson Shepherd 14, Jeff Jacobs 7, Brandon Finley 6, Wyatt Hayes 5, Tel Arthur 2, Connor Michaud 2, Kellen Klimpel 2.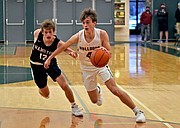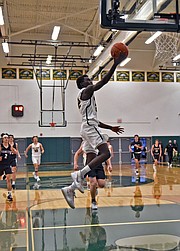 ---