Lady Bulldogs prepare for start of games this week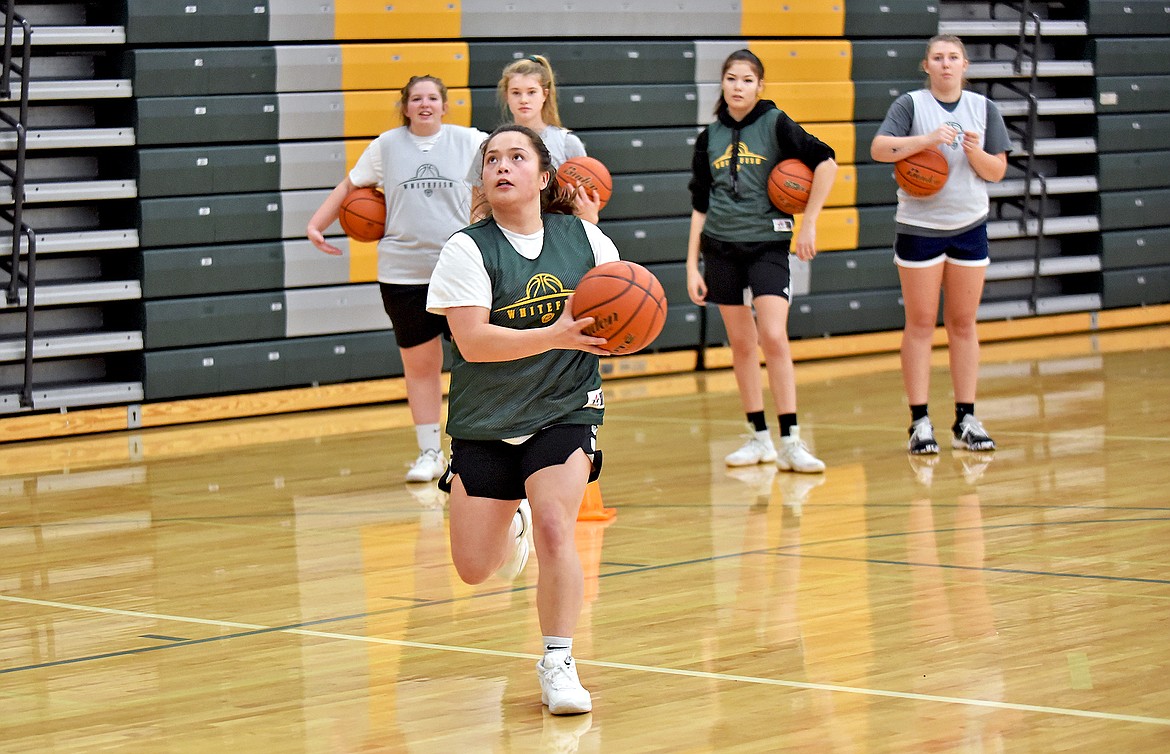 Whitefish senior Jenny Patten drives to the hoop during a drill at the girls basketball practice on Dec. 10. (Whitney England/Whitefish Pilot)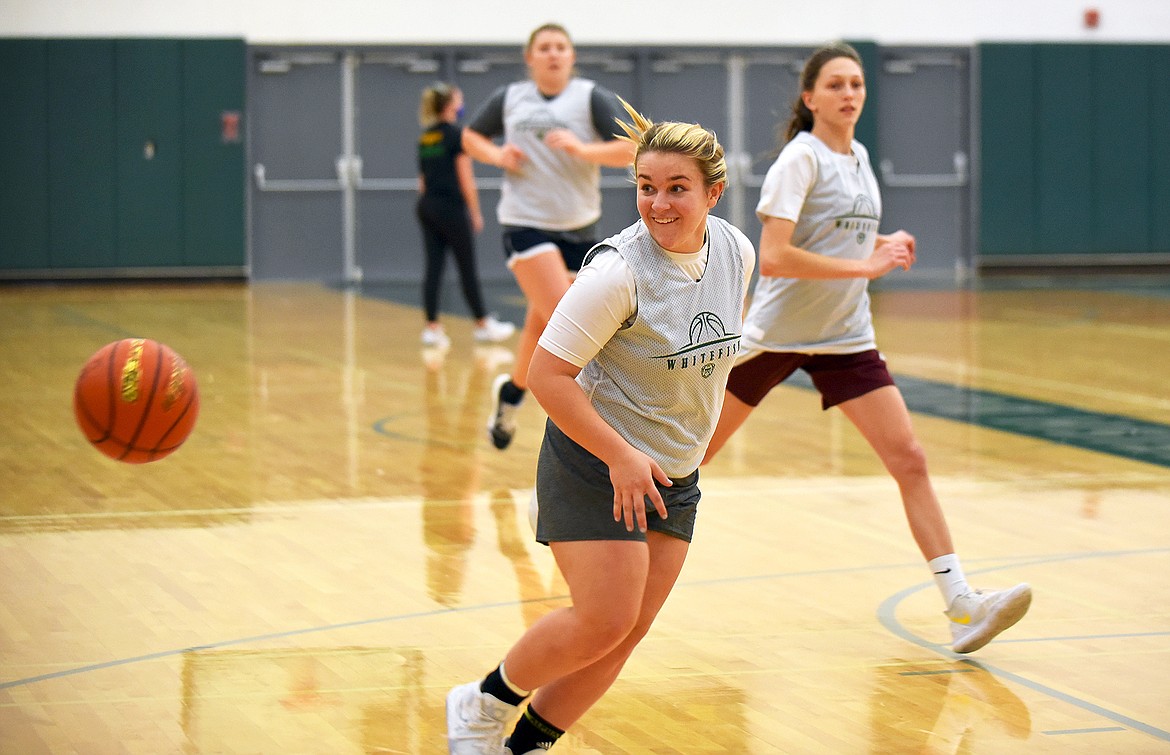 Whitefish senior Ashton Ramsey tries a behind-the-back pass during basketball practice on Dec. 10. (Whitney England/Whitefish Pilot)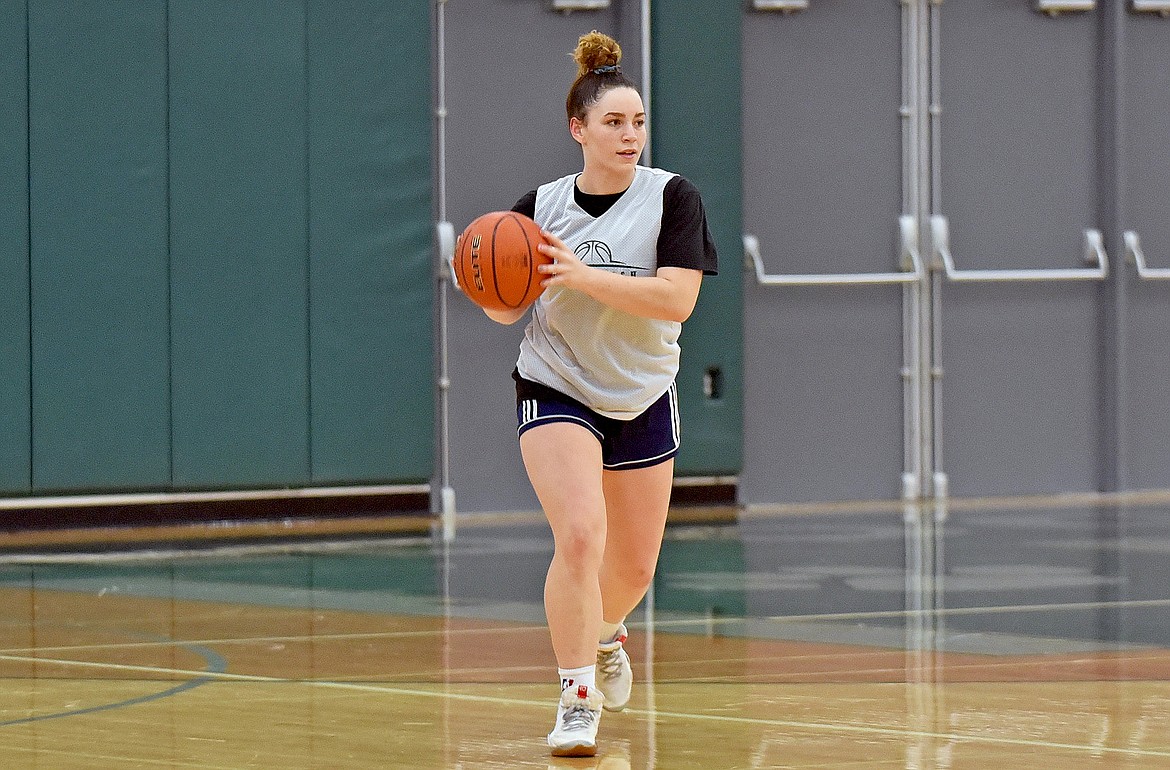 Lady Bulldog senior Gracie Smyley looks to pass the ball during a drill at the girls basketball practice on Dec. 10. (Whitney England/Whitefish Pilot)
Previous
Next
by
WHITNEY ENGLAND
Reporter
|
January 6, 2021 1:00 AM
The Whitefish girls basketball team is embracing this year's delayed start to winter sports.
According to head coach Bob Bolam, it has actually been beneficial for the girls to get an extra couple of weeks rest coming off of fall sports and now extra weeks of practice prior to games.
"A positive is that we have more practice time before we start playing our games, but also it's [a challenge to] keep practice intensity up with all the extra practices you get before you play a game," he said.
The girls team started practicing in early December and won't play a game until this week due to the delay MHSA put on the start of winter sports as the COVID-19 pandemic continues.
Bolam is thrilled with this year's team and says the girls are putting in hard work right from the get-go.
"We've been having really good practices, we're working hard learning the things that we want to do in a short period," Bolam said. "So it's been good to see them really understand what we're trying to do and just work on refining things."
Last season the girls basketball team got out to a slow start according to Bolam. But the team ended up finishing the season strong by winning a play-in game over Libby to earn a spot at divisionals. The girls then marched into the Western A tournament and won a nail-bitter over Dillon, the top seed from Southwest A, 41-37.
"We went in as the number four seed last year so we played the number one seed Dillion who had beaten us at the beginning of the year by 30, and we upset them in the first game of divisionals," Bolam recalled. "That was a big win for our program and for the girls last year, and a good learning experience."
Whitefish went on to lose to Corvallis and then Browning over the final two days of divisional play, but Bolam hopes the taste of that first win sticks with the girls heading into this year.
The Lady Bulldogs return the team leading scorer and all-conference second team honoree Gracie Smyley this season. Smyley averaged nine points and nearly six rebounds per game last season.
"I think [Smyley's] game this year is going to be even more improved and she'll be even better," Bolam said. "She's up for the challenge of people knowing that she's one of our best players."
Other returning starters include Jadi Walburn, an all-conference honorable mention, and Mikenna Ells, who Bolam says was one of the best defensive players in the league last year. Walburn averaged eight points per game last year and Ells led her team in both steals and assists from the point guard position.
Bolam also expects Erin Wilde and Taylor Means to make significant contributions this season as well as newcomers Brook Smith and Ashton Ramsey.
"They give us some good depth, good experience and hopefully we will build on that," Bolam said.
Seniors this year include Smyley, Ells, Smith, Ramsey and Jenny Patton.
Last season the Lady Bulldogs finished with a 7-15 overall record.
Whitefish is set to play its first game on Thursday at home against Frenchtown starting at 7:15 p.m.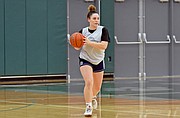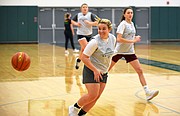 ---