City selects firms for Armory Park design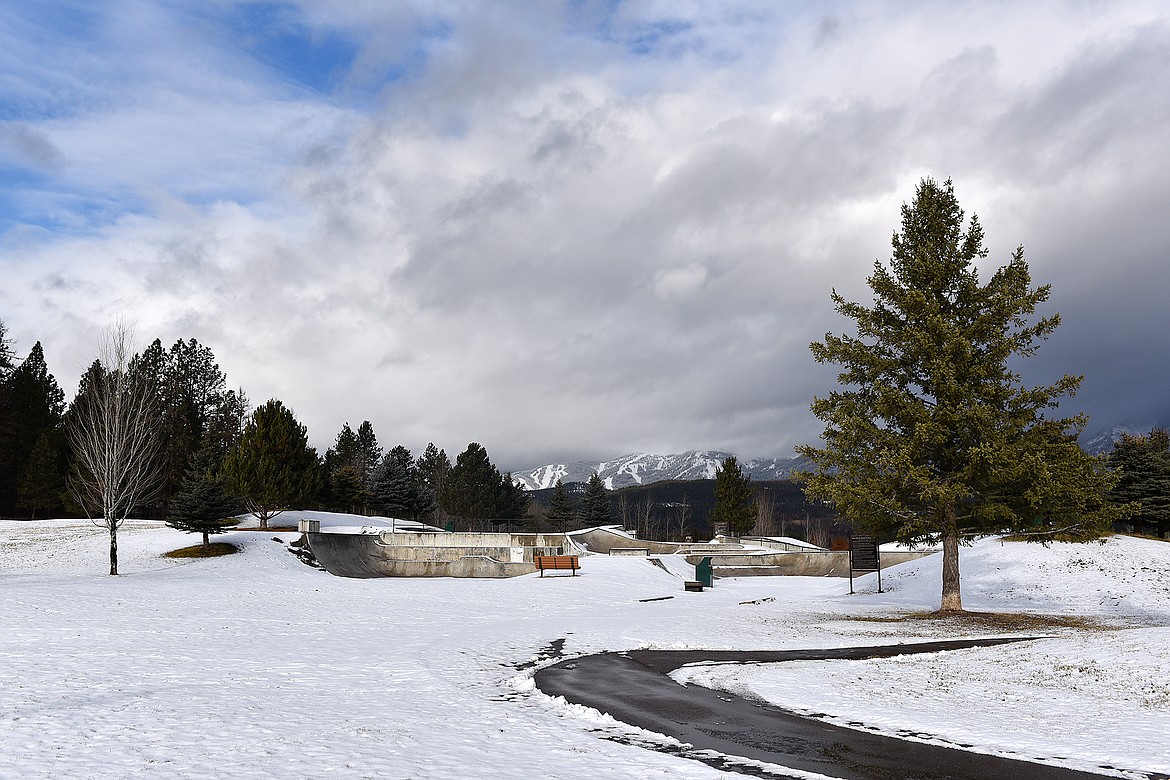 The skate park is one of the areas that make up Armory Park on the east edge of Whitefish. (Heidi Desch/Whitefish Pilot)
by
HEIDI DESCH
Editor
|
January 6, 2021 1:00 AM
An engineering firm and landscape architect have been selected to create designs for Armory Park based upon the city's master plan for the park.
Armory Park is the city's largest park including the 5-acre Hugh Rogers WAG Dog Park, two softball fields, a lacrosse field, the Dave Olseth Skate Park and the Roy Duff Memorial Armory, a facility used for a variety of purposes.
City Council earlier this month authorized negotiation of a contract with Robert Pecia & Associates engineering and Bruce Boody Landscape Architect for design services.
In 2012 the Armory Park master plan was created. Previous phases of work included the dog park expansion, development of the lacrosse field and renovation of the Roy Duff Memorial Armory.
In 2019, the Park Board revised the master plan breaking its completion into two final phases.
Now the engineering design consultant will begin working to design those phases.
Future plans include constructing a bike path to travel the perimeter of the park, a paved parking lot on the southern edge of the park, a well for irrigation, an adult fitness area, a pavilion and a picnic area.
Funds from the resort tax, paved trail impact fees, parkland acquisition and development funds, and stormwater funds have been allocated to the project, along with Land and Water Conservation Fund grant funds.
---