David Paul Weldele, 70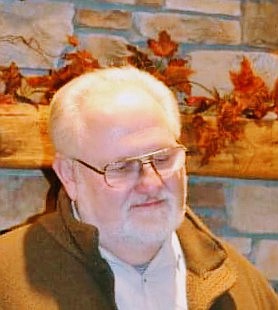 |
February 17, 2021 1:00 AM
On Wednesday, Feb. 10, 2021, the town of Whitefish lost a piece of its heart when Dave "Pokey" Weldele passed away suddenly.
David Paul Weldele was born Oct. 3, 1950, in Havre to Dave and Betty (Weber) Weldele. He was the first born of their six children.
Dave spent his early childhood in Billings and the remainder of his life in Whitefish after his family settled here in 1962. He graduated from Whitefish High School in 1968.
Dave was a gifted and talented artist, creating beautiful custom cabinetry and furniture. He owned and operated Poplawski and Weldele Cabinet Works with business partner Jim Poplawski for 35 years.
Dave met the love of his life, Judy (Kamrud) Williams, in 1978. They spent many happy years enjoying life together at their beautiful property on Skyles Lake. Dave was stepfather to Judy's two children, Nels and Marla. He never had children of his own but was seen as a second father to his many nieces and nephews. He was a gentle and caring spirit who was always known for being there to lend a hand, always putting others first and he did so up until the day he died.
When Dave wasn't spending time with Judy, he enjoyed all that Montana had to offer. He spent many summers floating the Smith and Missouri Rivers with a group of his closest friends. He also enjoyed life on the water in his own handcrafted canoes. In 1985, he won the Great Lake to Lake Race with his brother Mitch, paddling from City Beach on Whitefish Lake to Wayfarers Park in Bigfork. In addition to life on the water, hunting and fishing, Dave was a longtime member of North Valley Trap Club. He spent many years volunteering for their youth league, handcrafting trophies for the kids each year.
As one of the few remaining longtime residents of Whitefish, Dave acquired a circle of friends too numerous to count. For several years, he could be found at the Buffalo Cafe with a cup of coffee, a smile and a joke. His coffee buddies included Ron Millard, Dave Sipe, Bob James, Steve Johnson and Danny Hodges. In recent years, he became a regular at the Firebrand, enjoying a cup of coffee and visits with his niece, Alison Weldele.
Dave was preceded in death by his parents, stepdaughter Marla Wiliams Medrud, brother Danny, sister Dawn (Gary) Alsup, and niece Angela Weldele.
He is survived by his soulmate Judy, stepson Nels Williams, brothers Darryl Weldele and Mitch (Janna) Weldele, his youngest sister Denise Weldele, and several nieces and nephews and many great friends.
Austin Funeral Home is caring for the family.
A celebration of life will be held when Covid restrictions allow.
"From the cradle to the crypt — is a mighty short trip — so paddle while you can." – Pokey
---