Michael Truby Voisin 'Mike'
|
February 10, 2021 1:00 AM
July 26, 1996 – Jan. 23, 2021
Second Lieutenant – U.S. Army
Michael was a Montana native who lived and loved life to the very fullest. He skied, snowmobiled, rafted the rivers, hiked and camped in the mountains that he loved. Montana was truly his home.
Michael graduated from Whitefish High School with honors in 2015. He was captain of his football team and homecoming king his senior year. The summer after graduation he volunteered his time for 10 weeks at an orphanage in Ghana. A journey he took solely on his own.
He was in the ROTC program at Montana State University graduating with the degree of Bachelor of Science in Industrial and Management Systems Engineering on May 8, 2020 and was commissioned into the U.S. Army the following day as Second Lieutenant. While in the ROTC program he was chosen for and completed Sapper School. Michael earned the distinguished honor of being in the top 10% of cadets nationwide. He completed his initial Infantry training and Airborne School at Fort Benning, Georgia. A service with full military honors was held at the National Guard Armory Tuesday, Feb. 2.
Michael's family: father, Michael Truby Voisin "Truby," mother Kristin Voisin, sisters Kelsey Koch, of Eugene, Oregon, and Maggie Voisin, of Park City, Utah, brother Tucker Voisin, of Sandy, Utah, paternal grandmother Suzanne Wickham, of Steamboat Springs, Colorado, and maternal grandmother, Susie Moore, of Whitefish. Aunts, uncles, cousins and so many friends who loved him and whose lives he touched. A Beautiful Life.
A celebration of Michael's life is being planned in a couple of months when friends and family can gather and share memories, and will be announced.
A scholarship in Michael's name will be set up for ROTC students at Montana State University. Donations will go directly to the scholarship fund.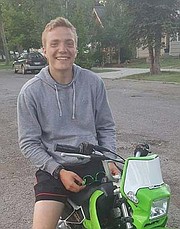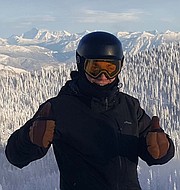 ---