Meals purchased for frontline workers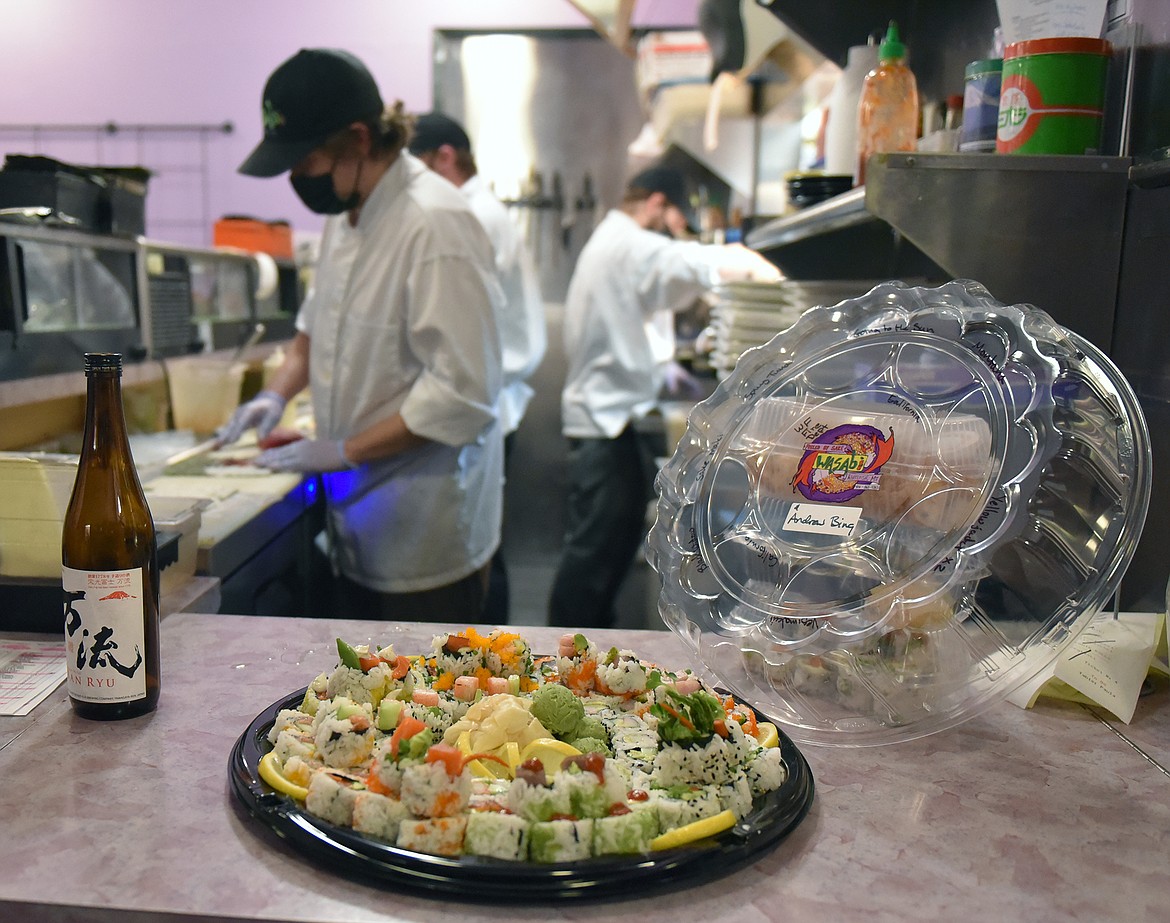 Platters of food from Wasabi Sushi Bar and Grill were recently delivered to healthcare workers and first responders to support the restaurant and thank those who have been assisting others during the COVID-19 pandemic. Whitefish resident Andrew Bing purchased the platters. (Heidi Desch/Whitefish Pilot)
by
HEIDI DESCH
Editor
|
February 10, 2021 1:00 AM
Andrew Bing heard a news story about folks purchasing food from restaurants and donating the meals to healthcare workers and first responders.
The idea prompted him to do the same here in Whitefish, and he hopes others will follow his lead. Last week Bing purchased trays of food from Wasabi Sushi Bar and Grill that were delivered to Kalispell Regional Hospital, North Valley Hospital and the Whitefish Fire Department.
"There was a story about someone purchasing meals online and then asking the restaurant to deliver them to somebody who needs it," Bing said. "I really like Wasabi so I wanted to do the same thing and have it go to healthcare workers and the fire department."
Bing says the idea is to support the businesses that have been impacted by the COVID-19 pandemic and those frontline workers who have been helping folks during the pandemic.
"I really hope in the same way I hear the story, other people decide to do the same and buy from their favorite restaurants and pass it on," he said.
Wasabi owner Paula Greenstein says she appreciates all the support her business has received during the pandemic. She also added in a few extras with the platters of food as her own donation.
"The community has been so supportive of us and we like to return that when we can," she said. "We do community nonprofit nights that support nonprofit organizations, but emergency workers aren't a group of people we typically get to support. It's wonderful to be able to support those in the health field and join a community member in doing that."
---