Glacier Nordic competes in first races of season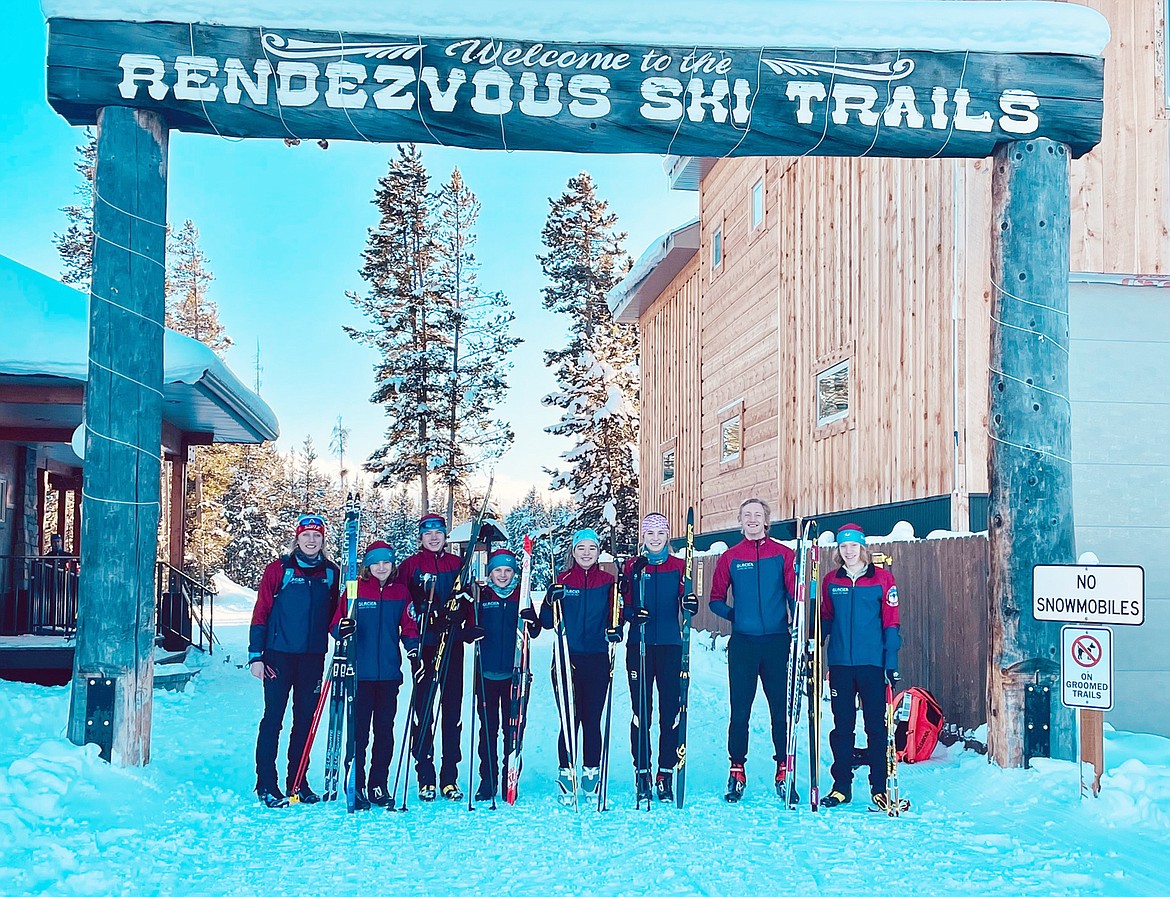 The Glacier Nordic Ski Team competed in their first races of the season last weekend in West Yellowstone, incuding Coach Jennie Bender, Noah Longenecker, Ethan Amick, Hudson Longenecker, Charlotte Lehmann, Maeve Ingelfinger, Ruedi Steiner and Jacob Henson. (Courtesy photo)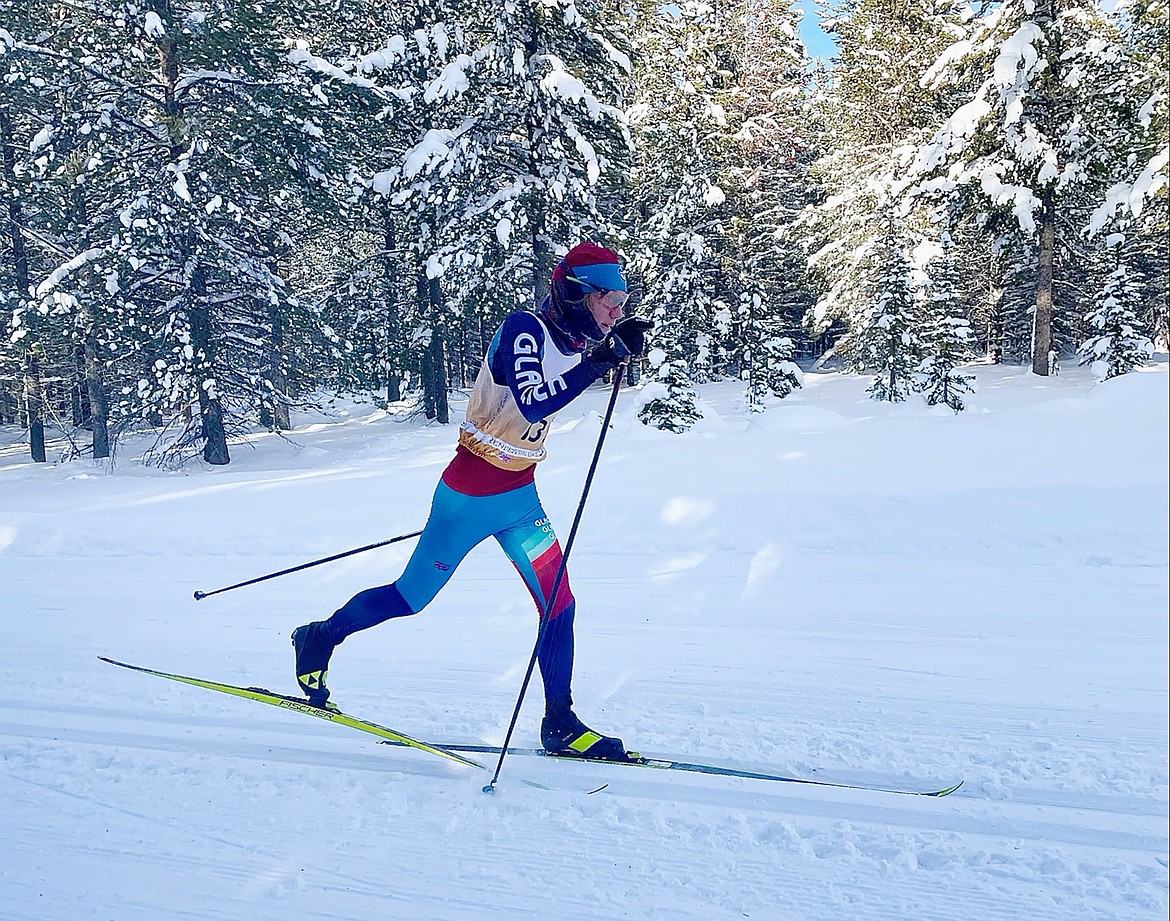 Jacob Henson skis at West Yellowstone. (Courtesy photo)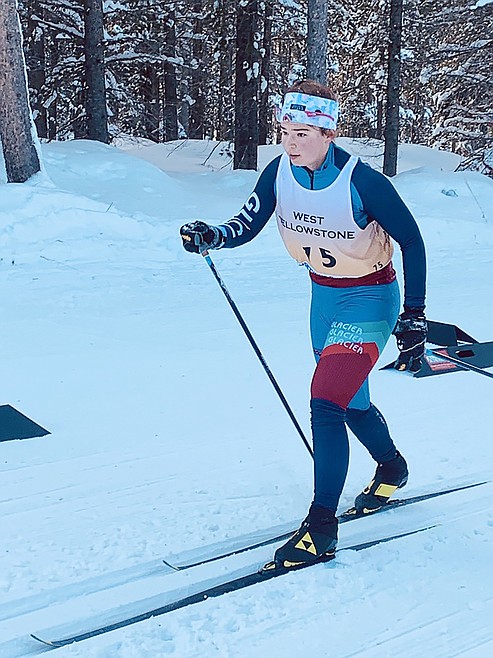 Glacier Nordic skier Charlotte Lehmann skis at West Yellowstone. (Courtesy photo)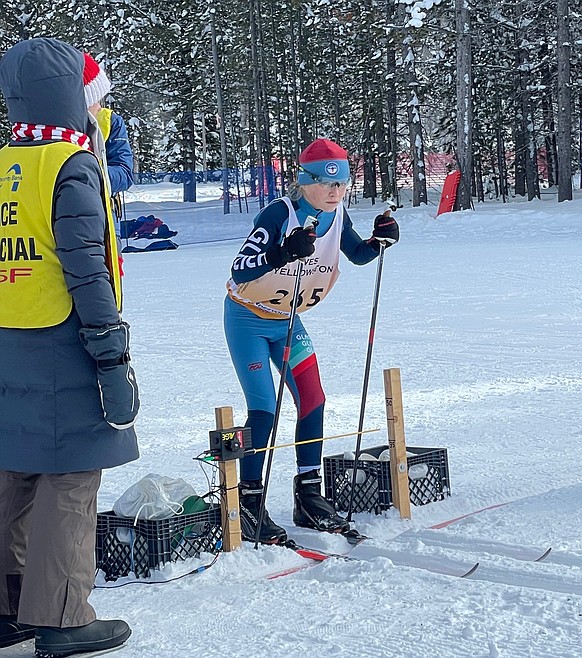 Skier Hudson Longenecker prepares to take off from the start at West Yellowstone. (Courtesy photo)
Previous
Next
|
December 22, 2021 1:00 AM
The Glacier Nordic Ski Team competed in their first races of the season last weekend in West Yellowstone.
Teams from Montana, Idaho, Utah, Wyoming and Washington came together to race a skate sprint on Saturday, and a classic distance race on Sunday.
Glacier Nordic Club sent seven athletes, including Jacob Henson, Maeve Ingelfinger, Ethan Amick, Ruedi Steiner, Charlotte Lehmann, Noah Longenecker and Hudson Longenecker. Leading the trip was new Comp Coach and Assistant Director Jennie Bender (Pyke), who is a former professional World Cup skier, and Assistant Coach Cassady Daley, who is the owner of Raven Ridge Farm and a former racer.

Saturday's sprint consisted of one to four times around a 1.4k loop, based on the morning qualifier. Athletes go into elimination rounds, where the top two from each heat move on to quarterfinals, eliminating down to semi-finals, and then finals. Sprint days are quite challenging, especially in blustery winds and snow as was Saturday, due to the races happening all day, running from 9 a.m. to 3:30 p.m.
Results are online and can be found at muddydogsports.com, under IMD Opener.
Sunday's classic 3K, 5K, or 10K, depending on age, could not have been a more beautiful bluebird day. Athletes started 30 seconds apart and made their way through the forest at top speed.
"Great first race weekend!" noted U16 racer Ethan Amick.
The competition team's next race is the Glacier Glide community race on Jan. 9 in Whitefish, and then they are off to Sun Valley Idaho on Jan. 15-16 for this year's first Junior National Qualifier.
Sunday
U18/20 Men
14 Jacob Henson 31:03.6
36 Ruedi Steiner 35:12.5
U16 Women
17 Maeve Ingelfinger 19:57.2
29 Charlotte Lehmann 21:38.5
U16 Men
17 Ethan Amick 17:39.7
30 Noah Longenecker 20:32.1
U14 Men
3 Hudson Longenecker 10:49.3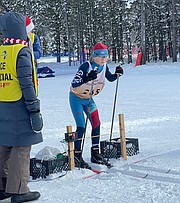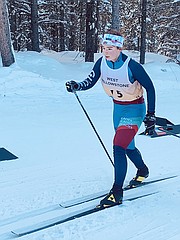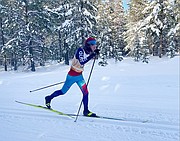 Recent Headlines
---