Steven Karl Kvigne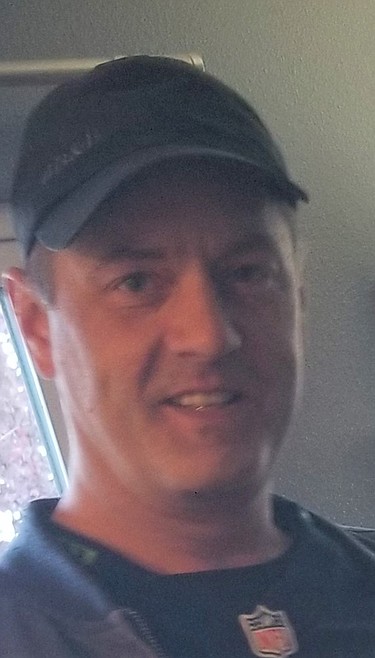 |
December 8, 2021 1:00 AM
Steven Karl Kvigne went to be with his Lord on Nov. 27, 2021. Steve passed away peacefully in his sleep from natural causes due to heart disease.
He was born to Kerry Kvigne and Patty (Gesek) Merlot in Whitefish, Montana, on Dec. 3, 1975.
He is survived by his grandmother Dorothy Kvigne, father Kerry Kvigne, mother Patty (Gesek) Merlot, sister Tracy (Kvigne) Kelly, brother-in-law Ryan Kelly, nieces Kylie and Cora Kelly, aunts Cindy (Kvigne) Trusty and Dana Gesek, uncle Steve Delaney, cousins Kelley (Trusty) Kennedy, Kevin Trusty, Thomas Kvigne, Chelsey Kvigne, Ryan Delaney, Trisha Delaney, Michelle (Gesek) Zentz, Michael S. Gesek, Theresa (Gesek) Plummer, Jacob Gesek and their families, and many second cousins.
The family moved to Fairbanks, Alaska, where little sister Tracy was born, and eventually settled in Auburn, Washington.

Steve loved family and friends with a sincere loyalty. Always an outdoors guy, he spent happy time with his many friends camping, fishing, kayaking, snowboarding or disk golfing. He spent the football season cheering on the Seahawks with family and friends. With an inquisitive mind, he was an avid reader of many subjects, but science, space and history were his passions.
Steve really loved holidays and was a proud member of the "hog-out" club at Aunt Cindy's feasts. His nieces were very special to him and he enjoyed playing cards and games with them and giving them "donkey bites." Many vacations were spent with his cousins and grandparents Kermit and Dorothy Kvigne and Bob and Pat Gesek in Whitefish, Montana. He liked working in the construction trade and was currently in the apprentice plumber program.
He was compassionate to all living things, a gentle soul with a tender heart. We will miss his adventurous spirit, quirky sense of humor and wit, kindness, considerate nature, and generous spirit. He taught us many important life lessons.

A celebration of his life was held Saturday, Dec. 4, at noon at the VFW Enumclaw, 44426 244th Ave SE, Enumclaw, WA 98022. Guests were encouraged to wear fun or crazy shirts in honor of his love of quirky shirts. A separate celebration of his life will be held next summer with the date to be determined at Saint Richard Cemetery in Columbia Falls, Montana.
Recent Headlines
---