Watercraft inspection stations open next month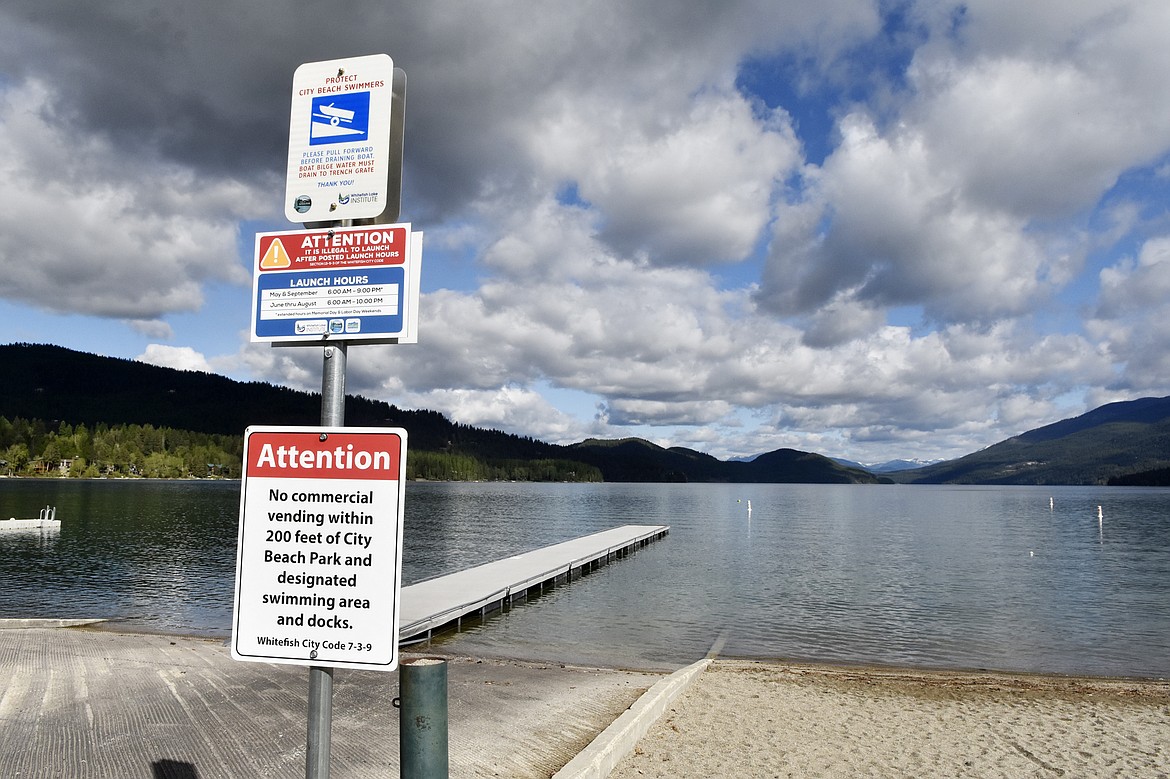 All watercraft entering Whitefish Lake are required to undergo aquatic invasive species inpsection. (Heidi Desch/Whitefish Pilot)
Watercraft inspection stations at City Beach and Whitefish Lake State Park open Memorial Day weekend, and new this year boaters who would like to launch in the off-season can obtain certification to do so for a five-year period.
All watercraft are required to be inspected for aquatic invasive species prior to launching into Whitefish Lake. High risk watercraft must also undergo decontamination prior to launch.
The City of Whitefish runs watercraft inspection stations at City Beach and Whitefish Lake State Park boat ramps from Memorial Day weekend through Labor Day Weekend from 10 a.m. to 7 p.m. Decontamination can also occur during those times at City Beach.
Decontamination is required to be performed prior to launching in Whitefish Lake, whether or not a boat has been inspected at another inspection station, on watercraft with ballast tanks or bads as determined by the watercraft inspection staff, that have been in a mussel-infested waterway in the last 30 days, those with standing water and those that inspectors deem too dirty to inspect.
For the months of May and September on Monday through Friday from 10 a.m. to 5 p.m., boat decontamination is available by appointment. Boat owners must call 406-212-0750 to schedule.
On weekends in May and September, decontamination is available at Montana Fish, Wildlife and Parks from 9 a.m. through 5 p.m. at 490 N Meridian Road in Kalispell. Call 406-751-4599 or 406-260-1114 to schedule.
New this summer, boaters who would like to use either boat launch in the off season can now complete an in-person certification for a five-year period. Boaters are asked to visit the boat launch at either Whitefish City Beach or Whitefish Lake State Park during the months of May or September to complete the certification process.
Certified boaters will be given a dated certificate, checklist, and the code for the current year to access the boat launch. An updated code will be emailed annually, and a re-certification reminder sent after five years. Boaters must still go through the inspection process when boat launches are open and staffed.

---