Program aims to increase recycling, ensure proper sorting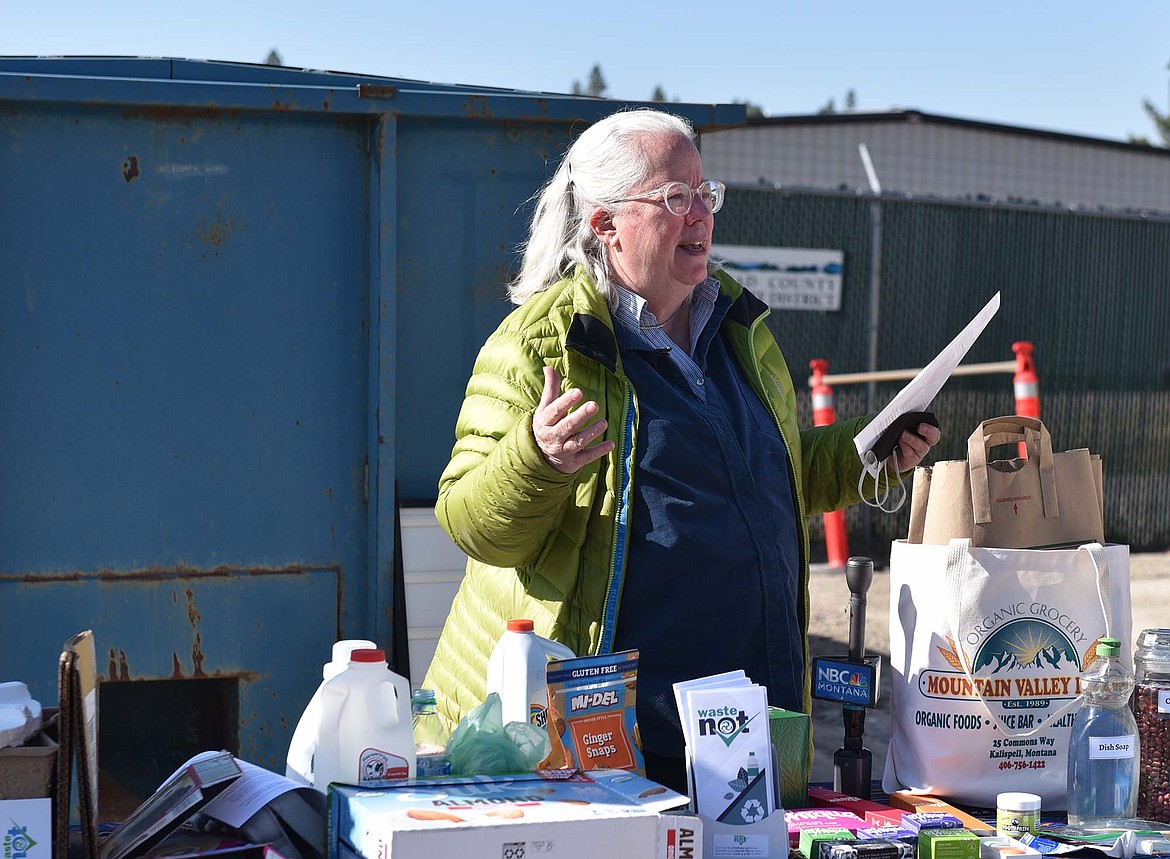 Mayre Flowers with the WasteNot Project, talks about recycling at an event last week at the Flathead County green box site in Columbia Falls. (Heidi Desch/Whitefish Pilot)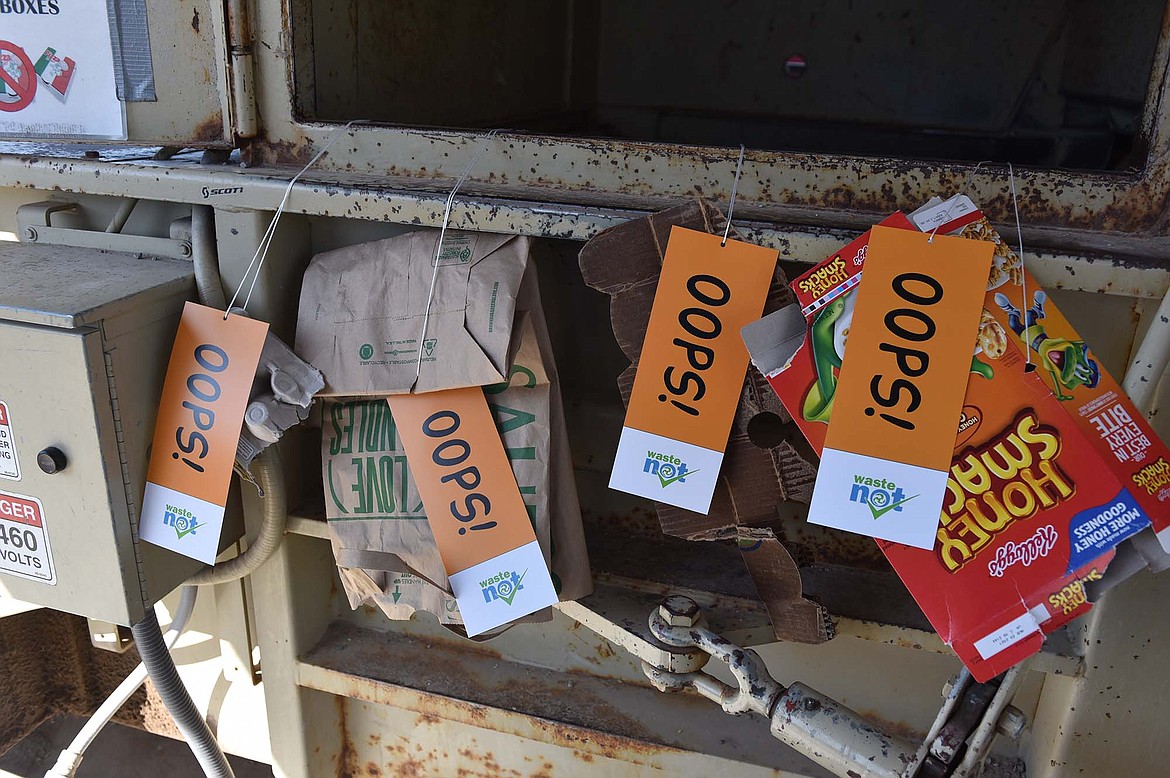 The WasteNot Project last week for Earth Day placed "oops tags" on recycling bins at Flathead County green box sites to alert folks to items that they might be placing in recycling bins incorrectly. (Heidi Desch/Whitefish Pilot)
Previous
Next
by
HEIDI DESCH
Whitefish Pilot
|
April 28, 2021 1:00 AM
Flathead County recycling sites collected more than 1 million pounds of recycling in fiscal year 2020, but one program is working to increase recycling even further and ensure that recyclable materials are properly sorted.
"Flathead County is doing a good job of sorting and separating recyclables, but we can do better and it just takes a few steps," said Mayre Flowers with the WasteNot Project. "Paper can be recycled seven times. The more we reuse and recycle it saves energy and it saves costs."
By comparison there was over 296 million pounds of waste disposed of at the Flathead County landfill in fiscal year 2019.
Jim Chilton, county landfill operations manager, says recycling is important and in terms of some items like appliances and metal recycling can generate revenue to assist with running the landfills.
"We encourage people to divert it from the waste stream," he said. "There's no reason for it to go to the landfill."
Flowers points out that in Montana the costs of collecting and shipping recycles to firms that take materials is high. To cover costs, recycling firms rely on the public to pre-sort correctly the items placed in recycling drop-off centers, she notes.
The WasteNot Project was established in 1993 as a collaborative effort between the Flathead County Solid Waste District, Citizens for a Better Flathead and the Flathead Valley Community College Service Learning Program. The education program seeks to heighten awareness about solid waste issues while promoting ways to reduce the volume of the county waste stream.
During Earth Day week, the WasteNot Project spent time hanging "oops tags" on recycling bins at Flathead County green box sites to alert folks to items that they might be placing in recycling bins incorrectly.
One of the most common mistakes is plastic bags placed in recycling bins when those can only be recycled at some grocery stores, failure to remove non cardboard packing materials in cardboard, food contaminated cardboard like pizza boxes, plastic coated food containers like juice boxes that can't be recycled and any glass.
"There's not enough time or labor for recycling companies to sort out items that shouldn't be there," Flowers points out.
A recent change at Flathead County recycling sites is that paperboard-like cereal box type cardboard, brown paper bags and paper egg cartons are now placed with mixed paper. Corrugated cardboard is recycled separately.
This change will allow for more money for every bail of corrugated cardboard that is recycled.
Of the recycling total, 63% was cardboard, 33% was newspaper and 4% was aluminum.
Flowers points out that a lot of cardboard still ends up in the trash when recycling it is simple.
"A large part of the recycling was cardboard, so sorting that correctly helps us," Flowers said. "A few extra steps could easily double the corrugated cardboard that gets recycled at the six county recycling and green bin sites. And those few extra steps are just from the green box trash containers to the recycling container for corrugated cardboard at the same site."
The City of Whitefish recycling site operates with different sorting rules and collects different items than the county recycling. The city site, located at the northeast corner of Railway Street and Columbia Avenue, accepts No. 1 and No. 2 plastics with the lids removed, aluminum and tin cans, paper and cardboard.
The city's site sees about 700 tons annually of recycled materials.
The WasteNot Project provides information about how to recycle the basics, but also other items like tires, motor oil, batteries and electronics. It also offers information about how to dispose of pharmaceutical waste, and has a list of local businesses that help repair items so they don't have to be thrown away.
For more details on where and how to recycle, visit https://www.wastenotproject.org/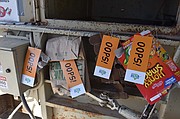 ---