Musician Ethan Thompson continues to be inspired by outdoors of his childhood
Ethan Thompson at City Beach on Whitefish Lake. (Heidi Desch/Whitefish Pilot)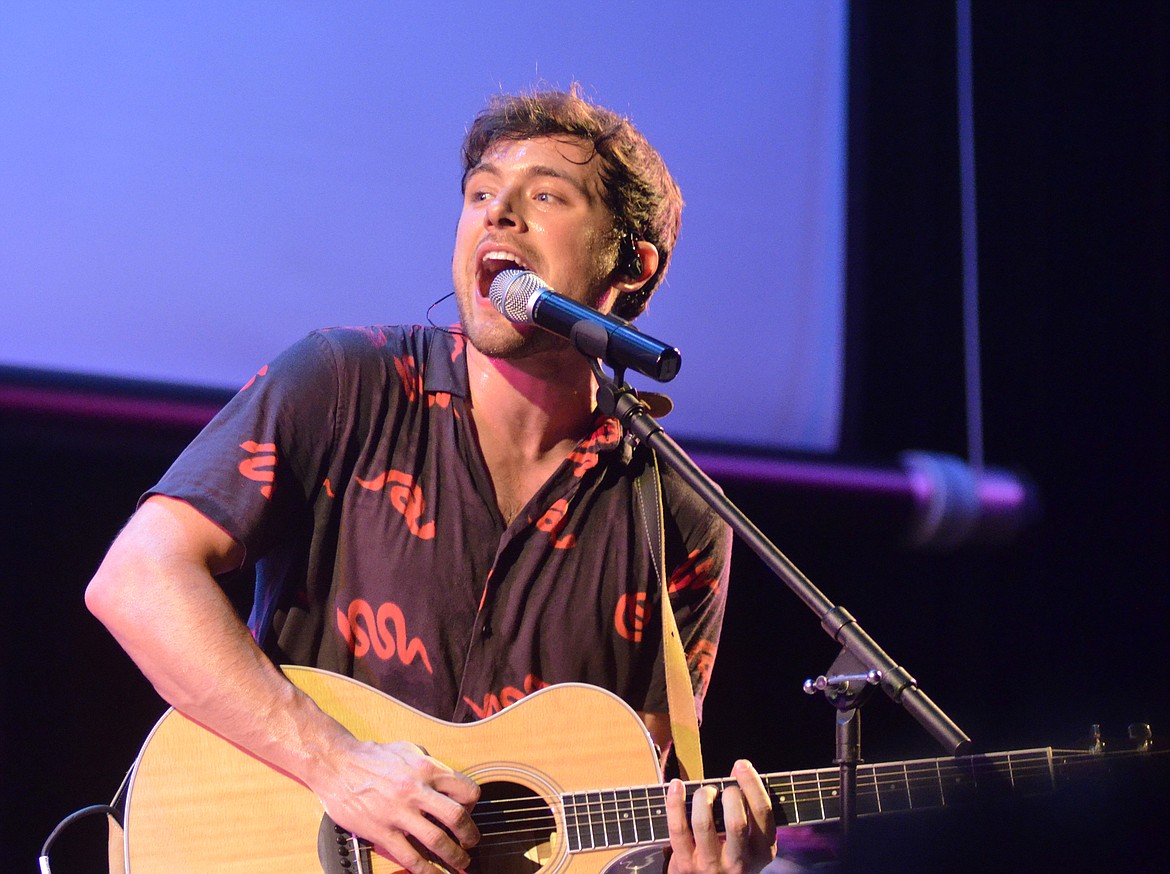 Ethan Thompson sings, with his band Ocean Park Standoff, in 2018 to a sold out crowd at the O'Shaughnessy Center in Whitefish for the benefit concert for the North Valley Music School. (Heidi Desch/Whitefish Pilot file)
Previous
Next
by
HEIDI DESCH
Whitefish Pilot
|
April 28, 2021 1:00 AM
More than a decade ago Ethan Thompson won a jingle contest that made him realize making a career in music was possible. Today, he is living that career as an L.A.-based musician writing and recording his own songs
Performing as Alt Bloom, the Whitefish native recently released "I Believe," in collaboration with National Geographic's Planet Possible initiative. In the song, he sings "I believe the impossible is possible together/We're gonna see all the bigger and brighter and the better," aiming at encouraging everyone to come together to tackle climate change together.
"I've been a fan of National Geographic my whole life," Thompson said in a recent interview with the Pilot at City Beach. "Bringing artists and the outdoors together in a collaboration, I was stoked to be a part of it."
Outdoors and music are both central to Thompson's life. Self-described as "mountain pop" his music includes messages aimed at inspiring people to get outside and be active, and whenever possible he also incorporates outdoor landscapes into his music videos.
Last year ahead of the U.S. shutdown related to the COVID-19 pandemic Thompson completed a video series called California Sessions that has him playing guitar and singing with beautiful backdrops in iconic outdoor destinations like Death Valley and the redwoods.
"It brings me peace to be outdoors," he said. "Nature and music are important and anytime when I do a project out in the woods, that just clicks for me."
The conditions filming outdoors are often less than ideal. Thompson says while performing "Sway" his fingers were so numb from the cold he couldn't play the guitar anymore after having hiked into the location at 4 a.m. to catch the sunrise.
In 2020, Thompson released his debut EP Astronaut Complex that accumulated over 26 million streams and received features on Billboard. Last month he released his latest single "Tired" pulling inspiration from the frustration of being "sick and tired" over a relationship that didn't work out.
Even while he's been living in L.A., Thompson has made a point to come home to Whitefish for a few weeks each year. In 2018, his band Ocean Park Standoff played a concert here to benefit North Valley Music School where he began his first music lessons. The alt-pop band is known for its breakout single "Good News."
When the pandemic shut down music venues and the opportunity for live performances, Thompson headed home to Whitefish. He spent months outdoors hiking in the Bob Marshall Wilderness, but he also devoted time to his music writing in his childhood bedroom.
He says he was disappointed to not be touring after the release of his first EP, but coming home to Montana had its benefits.
"It was positive," he said. "I got to spend more time with my parents. I purchased a motorcycle, which is something I've always wanted to do. I got to spend more time exploring and enjoying the outdoors."
The music scene in L.A. can be high pressure, he says, and returning to Montana was a chance to spend time in the mountains and write the songs that he loves.
"Here I got to pull from my roots," he said.
Thompson fondly recalls beginning music lessons at North Valley Music School as the younger sibling hanging around while his sisters were taking lessons, and mentors such as Toby Scott who pointed him in the direction of the L.A. music scene.
And of course there's the jingle contest. As a student at the University of Montana, Thompson along with his band won the Folgers coffee company jingle contest. They earned a trip to New York City and a $25,000 check.
"That's when I realized I could do this as a living," he said.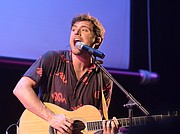 ---