Foundation hosts Day of Giving event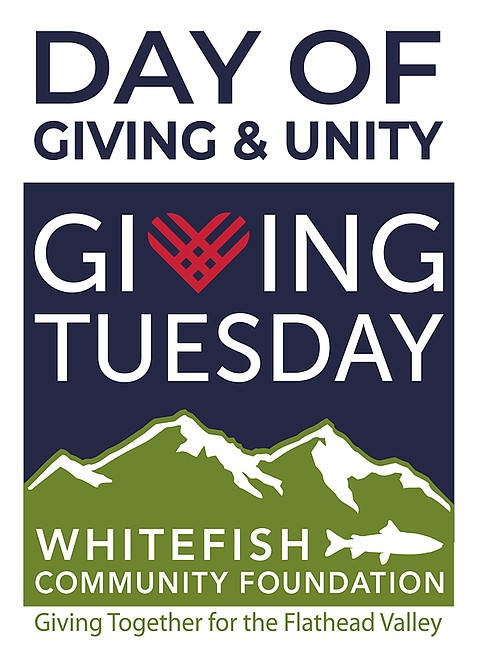 Whitefish Community Foundation is hosting the 2021 Day of Giving & Unity event to help local nonprofits serving communities raise critical funding for their programs and projects. The 28-hour event begins at 8 a.m. on Tuesday, May 4 and concludes at noon on Wednesday, May 5.
More than 80 local nonprofit organizations are set to participate, including those from the arts and culture, conservation, civic, education, health and human services, animal welfare and recreation sectors. Organizations that raise at least $2,000 during the 28-hour period will be eligible for a $1,000 matching grant from the Whitefish Community Foundation.
Donations can be made online at www.whitefishcommuntiyfoundation.org or in person at the Whitefish Community Foundation office located at 214-West Second Street in Whitefish. In-person donations can also be made at any First Interstate Bank, Glacier Bank or Park Side Credit Union branch in Flathead County or Eureka. Donors can choose to contribute to one or multiple nonprofit organizations.
One hundred percent of all gifts will go to the designated nonprofits, minus any credit card transaction fees unless the donor opts to cover the fees as part of the donation. A complete list of participating organizations will be available on the Whitefish Community Foundation's website.
Nonprofit organizations wishing to apply to participate in the Day of Giving & Unity can find the eligibility requirements and application instructions on the Whitefish Community Foundation's website. There is no cost for nonprofits to participate. The deadline to submit an application is April 30.
Last year 78 local nonprofits participated in the Day of Giving & Unity and raised $485,645. The Whitefish Community Foundation awarded $77,000 in matching grants, bringing the total raised to $562,645.
For more information about the Day of Giving & Unity, visit www.whitefishcommunityfoundation.org or call (406) 863-1781.
---