New principal 'thrilled' to begin leading Muldown in the fall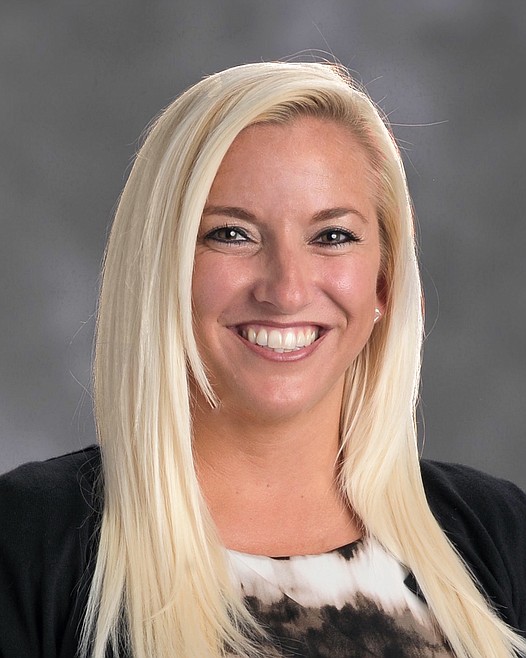 Catey Nasello was hired as the new Muldown Elementary School principal last week and will start in August ahead of the 2021-22 school year. (Courtesy photo)
by
WHITNEY ENGLAND
Whitefish Pilot
|
April 19, 2021 10:00 AM
After a comprehensive interview and selection process, the Whitefish School District has hired Catey Nasello to take over as principal at Muldown Elementary School in the fall. The school board approved of the recommendation to hire Nasello on Tuesday, April 13.
Nasello is currently an elementary school principal in Tracy, California, and has held that position since 2019. She told the Pilot on Friday that she is elated to be selected as the next leader for grades K-4 in Whitefish.
"I'm just very excited, thrilled to have been the top candidate," she said. "I know I'm highly qualified, but I'm absolutely thrilled to be joining an incredible team of educators in a fabulous district. I've heard amazing things about Muldown and I'm just excited to join the team and learn about what Muldown is all about."
Nasello has been a principal for two years and prior to that was an assistant principal in the Tracy Unified School District. Before transitioning to administration, she has had a vast amount of experience within educational settings. She worked in positions such as elementary school classroom teacher, literacy facilitator, intervention teacher and district teacher for special assignments.
She has taught in both the Tracy Unified School District and also the Gilroy Unified School District, in Gilroy, California.
Nasello obtained her bachelor's degree from California State University, Fresno, in 2007 and earned her Master of Arts in educational/instructional technology from Concordia University, Irvine, in 2017. She also holds two national credentials — K-8 Multiple Subject Teaching and K-12 Administrative Services credential.
Nasello says she's had her hopes set on moving to Montana for several years now. Six years ago she took a road trip to Eureka to pick up her youngest dog and since then she's visited the area often.
"I literally crossed the border from Idaho to Montana and lost my breath; it was so gorgeous," Nasello recalled. "Ever since then I keep going back (to Montana) multiple times a year just exploring different places, and I actually hunted in the Ennis area this year. So I've done research and said this is where I want to move, this is where I want to be."
Nasello had been keeping an eye out for job openings and when the principal position at Muldown became available she acted quickly, she noted.
"When people get hired [in Whitefish] they stay put, so that says a lot about a district and a community," she said. "So I knew I had to jump on it and I was very hopeful that I would get an interview. I'm just completely thrilled to have been selected."
The district noted in a letter to the board that there were 29 candidates for the position and six finalists.
The district says it surveyed stakeholders to determine what characteristics were most important for the next Muldown principal to possess, and that feedback was kept at the forefront of the interviewing process.
There was a 12-member screening and interview group consisting of three administrators, teacher and staff representatives across different grade levels that came together to deliver input on the hiring decision, the district noted.
Superintendent Dave Means, during the school board meeting on April 13, explained the process and how the district came to the recommendation to hire Nasello.
"From that process a strong and clear consensus was achieved by the interview team for Catey Nasello as the number one ranked candidate among the interview group," Means told the board. "Catey also earned the highest number of total points of any candidate from the interview group during the interview by answering questions about leadership, completing a performance task and also ratings of communication in other areas.
"There was discussion about the top two candidates, the entire group discussed the top candidates and were also asked if they agreed with the final ranking and all agreed about the first candidate and second candidates," he added.
Nasello will begin at Muldown in August ahead of the 2021-22 school year.
---