Looking Back for April 7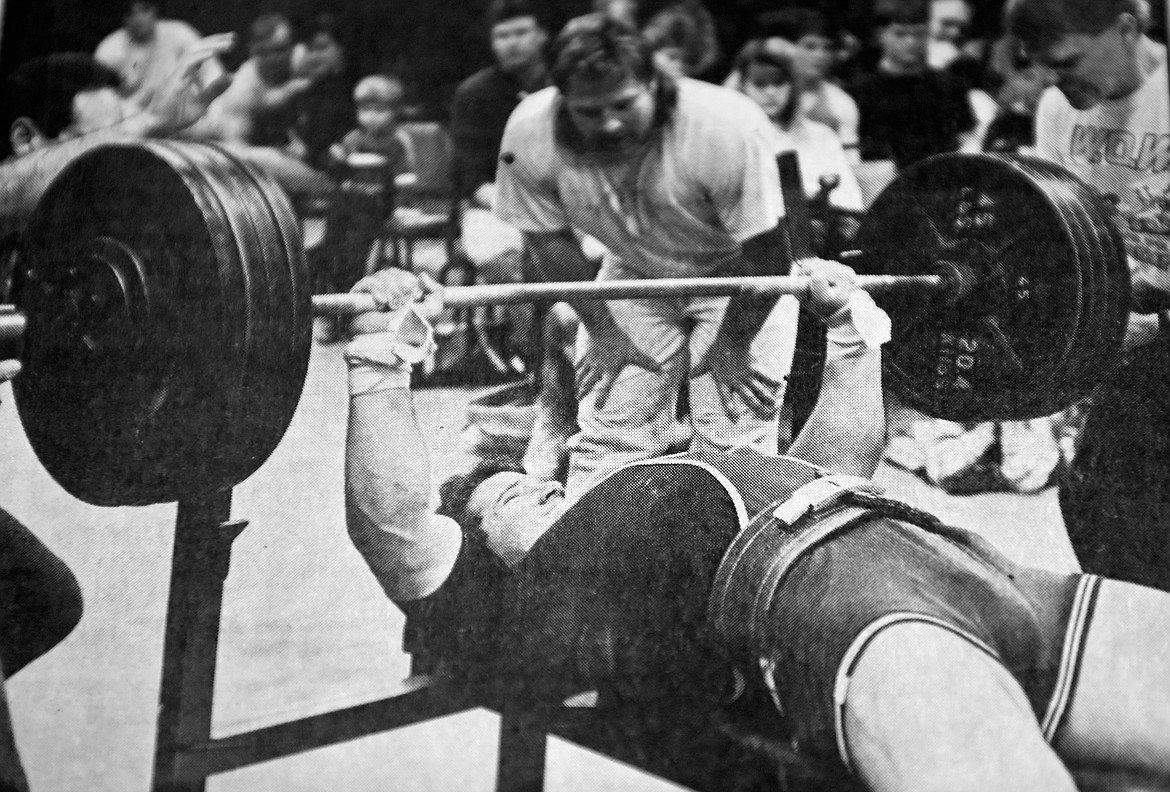 The spotters yelled encouragement, but Tim Bartlett did the rest as he lifted 430 pounds to win the bench press competition at Mountain Mall in 1991.
by
HEIDI DESCH
Whitefish Pilot
|
April 7, 2021 1:00 AM
10 years ago
April 6, 2011
A blaze of suspicious origin was being investigated as arson after a donation drop-box in the alley behind Stumptown Thrift caught on fire. The blaze spread from the box to a wooden canopy, up the outer wall and into the roof of the apartments above the store.
20 years ago
April 5, 2001
Drivers may have noticed some problems with the road conditions. The April snowstorm that descended on the Flathead kept the road clogged because some plows were knocked out of action. The snow was so wet and heavy that it caused problems for the plows.
30 years ago
April 4, 1991
Plans to give Central Avenue downtown a facelift took one big step forward when funds were approved for a preliminary study and design. Business owners had requested the facelift and were proposing to make Central Avenue a one-way street and include an overall beautification project with new sidewalks, planters and lighting.
40 years ago
April 2, 1981
It was not full-time customer service, but expanded services at Glacier Park International Airport were a step in the right direction. Planes carrying up to 20 passengers would be processed at the airport when previously that had been 10 passengers.
50 years ago
April 1, 1971
Flathead County Health Department was reporting a large number of children with hard measles or Rubeola. Few cases had been reported in Whitefish, however, parents were urged to have their children inoculated in the event the child had not previously had the hard measles.
---