Explore Whitefish launches visitor education campaign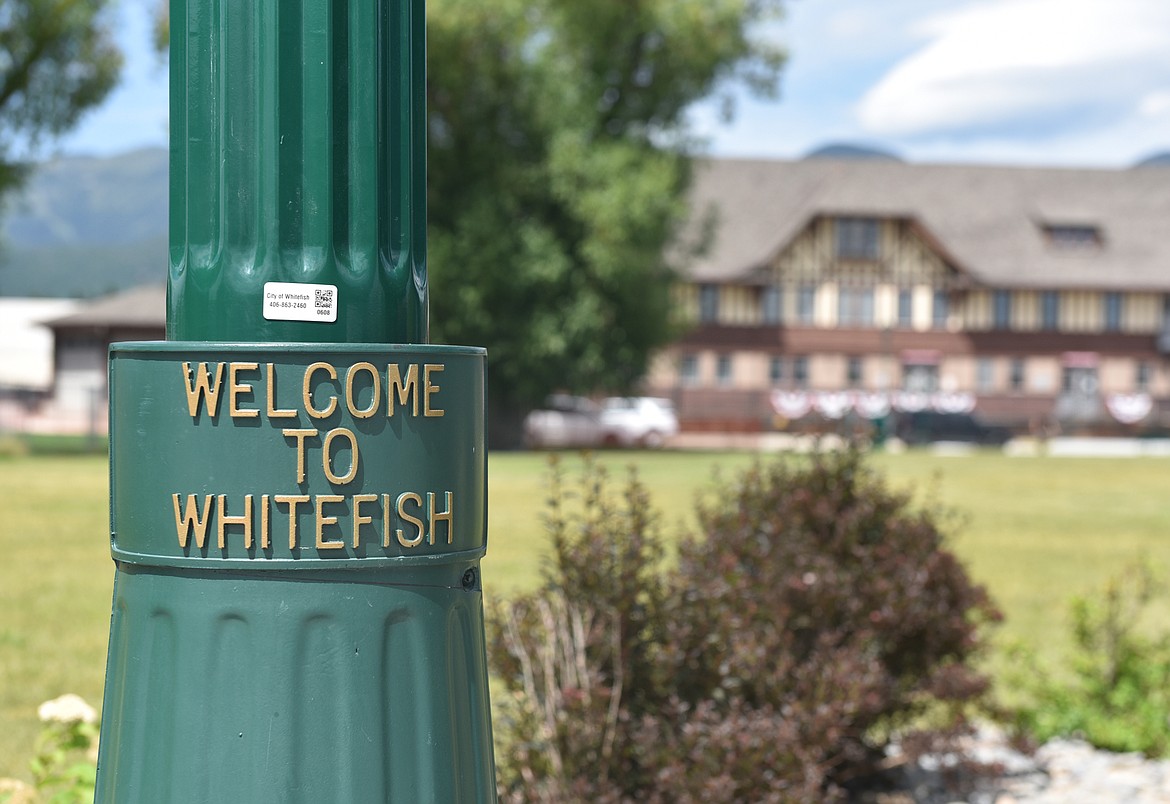 Depot Park in downtown Whitefish with the train depot in the background.
by
HEIDI DESCH
Whitefish Pilot
|
April 7, 2021 1:00 AM
Ahead of what's expected to be a really busy tourism season, the Whitefish Convention and Visitors Bureau is launching a new campaign aimed at educating visitors before and after they arrive here.
The "Be a Friend of The Fish" campaign was originally introduced to visitors and locals this winter to promote following COVID safety guidelines, but is transitioning to provide a message for sustainable tourism. The WCVB, also known as Explore Whitefish, says the campaign now is taking on an expanded form to invite visitors to support and enjoy Whitefish while providing stewardship.
Dylan Boyle, Executive Director of Explore Whitefish, says trends nationwide are showing an increase in travel this summer and this campaign looks to provide messaging to visitors during that peak season.
"The goal is to balance the economic viability of tourism, which is very important in terms of spending and providing jobs, with the community, social and environmental impact," Boyle said. "We want to make sure that we don't lose our sense of place — that charm of Whitefish that we, and visitors, both enjoy so much."
The Be a Friend of The Fish messaging plans to ask visitors for kindness and respect of natural resources and people who live here, as well as reminding folks to be good stewards of public lands and recreate responsibility.
The campaign comes out of the Whitefish Sustainable Tourism Management Plan that was created in partnership with the WCVB and the City of Whitefish and adopted last year. That plan points out that while residents recognized the benefits of a tourism economy there are also challenges that come alongside it. One of the action items in the plan is to create education and outreach to tourists to encourage low impact travel practice, but also encouraging the assistance of community members encouraging more walking and biking, and carpooling to help reduce traffic.
Lisa Jones, spokesperson for the WCVB, says the campaign fits with the tourism plan, but also is meant to address the upcoming summer season.
"We realize that based on trends and with pent up pandemic travel that this could be one of the biggest summers ever for tourism," she said. "What we're trying to do is to educate visitors about what they need to know when coming here, but also get locals to assist with that education and be part of the solution."
The campaign is set to be promoted on the Explore Whitefish website, social media, with a public relations program and downtown banners. Educational materials will also be released for use by businesses and for training front line staff.
The campaign is intended to educate visitors who are planning on coming to Whitefish through online information, but also once they arrive here through various avenues such as informational signs.
Boyle notes that this is a new avenue for Explore Whitefish, though the organization has been promoting safety messages related to the COVID-19 pandemic in a similar way this past year.
"Traditionally we have worked to raise awareness about traveling here during the shoulder seasons," he said. "This is adding sustainability and destination stewardship to our messaging, which is becoming a priority. We plan to have on the ground visitor education this summer."
In terms of visitor education, Explore Whitefish, for example, plans to encourage visitors to be good stewards of the land particularly when recreating by promoting Leave No Trace principles — plan ahead, hike and camp in designated trails and areas, dispose of waste properly, putting out campfires, respecting wildlife and being considerate of other visitors.
The WCVB points out that its campaign is well aligned with the Going-to-the-Sun Road ticketing system announced by Glacier National Park last week. The online system will require a reservation ticket for the Sun Road corridor from May 28 through Sept. 6 in 2021.
Park officials have said the system is designed to address various congestion issues in the corridor.
"Requiring ticketed entry for Going-to-the-Sun Road this summer is a good step towards creating the best visitor experience possible," Boyle said. "We hope this management tool will mitigate the overcrowding we witnessed last summer. We also encourage locals to utilize the reservation system, remembering to plan ahead for their excursions."
"With reservations, people can be more confident in their trip planning," he added. "This is very much in line with how we will be communicating with visitors this summer. We're asking everyone to plan ahead, slow down, and be flexible with a back up plan."
Whitefish was recently voted the Friendliest Town in the U.S. by Expedia.
"We want to keep that charm that allowed us to be voted the friendliest," Boyle said. "And preserving that charm means having respect for our community as well."
For more information, visit https://explorewhitefish.com/
---