Whitefish Schools keep hybrid plan as COVID cases in county spike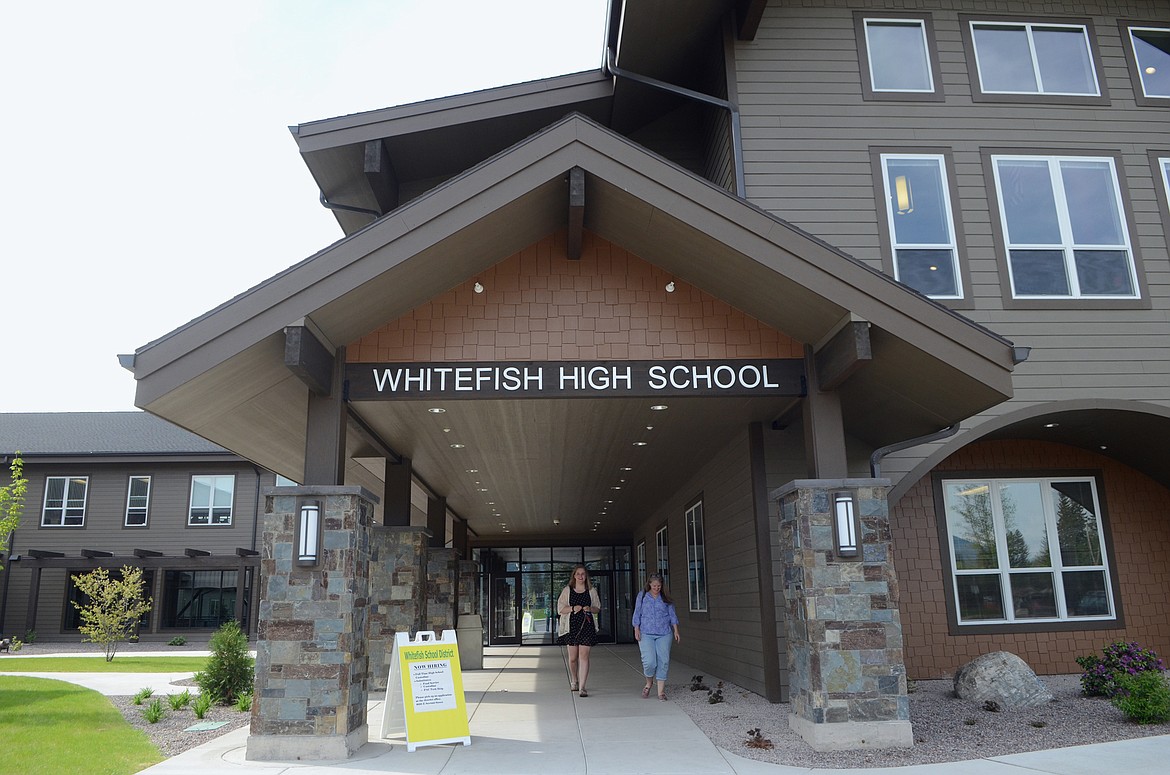 by
WHITNEY ENGLAND
Whitefish Pilot
|
September 30, 2020 1:00 AM
Whitefish Schools expect for at least two more weeks than originally planned to follow the hybrid in-person and remote-learning plan it began at the start of the school year, as COVID-19 cases across the Flathead Valley and state continue to climb.
At the meeting on Thursday evening, the Whitefish School Board approved the continuation of the teaching model, with the intention of returning to 100% onsite instruction on Oct. 12.
This extends the hybrid model from the four weeks that were originally planned when the school year began at the end of August.
"This is a very difficult recommendation for us to make," Whitefish Superintendent Dave Means said. "We know the impact this has on our Whitefish families. Our hope is that we can return to 100% onsite learning as soon as possible and hope with this model we can reduce the close contacts and therefore keep students onsite as much as possible."
He went on to explain that throughout the process of navigating the pandemic in regards to schools reopening, the district's COVID task force has seen that the hybrid model severely cuts down on the number of people needing to quarantine should a positive COVID-19 case arise in the school building.
As of Sept. 23, the Whitefish School District has had five cases of COVID-19, according to state data. There has been one staff member and one student at Whitefish High School and two students and one staff member at Muldown Elementary who have tested positive.
Flathead County on Monday had more than 400 active cases of COVID-19, according to state data, which is the second highest behind Yellowstone County with 943 cases.
Flathead County has recorded more than 1,000 total confirmed cases of the virus, making it the third highest county in the state.
Whitefish school officials say the most pressing concern facing the district is filling staffing vacancies due to teachers needing to quarantine after coming in contact with an individual who tests positive.
Means said there is a shortage of guest teachers throughout the valley and the schools would be unable to operate if too many staff members had to quarantine with nobody to fill in those roles.
"If we are unable to staff positions then we may need to consider remote options for a grade level, a school or the district," Means said.
As the meeting opened for public comment last week, 76 people were on the Google Hangout video call. A handful of people disagreed with the continuation of the hybrid model, stating that students are not being challenged or supported enough with the current learning environment.
"As a mother I can strongly affirm that with restricted learning, children are not thriving educationally or emotionally," Jacklyn McDonald said, also stating she is a medical professional at Kalispell Regional. "Classes are short, expectations are low and students are not being socially supported. They cannot be socially supported in this type of educational forum."
More people added that Kalispell and Columbia Falls are back to 100% onsite learning, and were confused as to why Whitefish wasn't following the same protocols.
Many of those who logged on to the meeting seemed to favor continuing the hybrid model due to cases rising and other concerns surrounding the virus.
"I feel like I'm part of a science experiment and without knowing the long term health implications of COVID, we need to make sure that we make decisions based on people's long term health," Whitefish High School teacher Todd Spangler said. "I get a sense that perspective isn't getting as much emphasis as it should."
Jessica Schwaderer, agreed saying she only feels comfortable sending her child to school because Whitefish is utilizing the hybrid model.
"I've been really pleased with it, it allows for a lot more mitigation with the social distancing and that's why I've been comfortable sending my child to school," she said. "Maybe students aren't as much at risk, but their families and staff members could be."
As board members discussed the recommendation, they begged for community support in the way of taking precautionary measures outside of school to help slow the spread of the coronavirus.
"We're in a community that obviously has concerns about getting their kids back in school full time, but we also have a community where we have people outside of school that won't make a sacrifice to wear a mask," school board trustee Shannon Hanson said, as he echoed several other board members expressions. "I consistently see people who are not (wearing masks) and that's why we can't fully open now. We need to get to the point as a community where we're supporting our schools (by taking precautions)."
Means said that according to the data provided by the health department, transmission is not occurring within the school setting, but is actually occuring during after school hours. However, this causes the need for many to quarantine and therefore staffing shortages ensue, he noted.
Although many trustees expressed displeasure with the need to continue the hybrid model, in the end they seemed to agree that it is currently the best option.
"I just want everyone to know that none of these decisions are made on a whim, rather a lot of people come together," board chair Katie Clarke said. "A lot of people have lost a lot of sleep over this and it's not a recommendation we take lightly by any means. We all feel the gravity of this."
---