Ronan no match for Whitefish football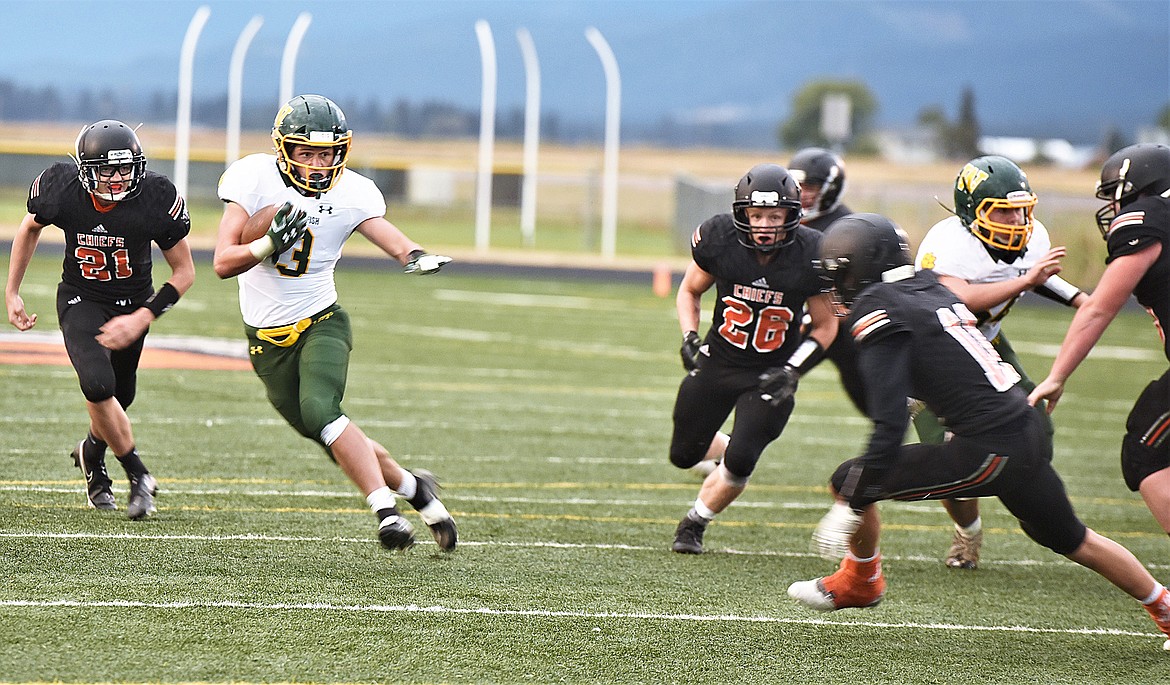 Whitefish senior Jack Alton breaks off a big first-half run as Ronan's Payton Cates (21), Daniel Bishop (26) and Caleb Cheff (11) close in for a tackle Friday night in Ronan. (Scot Heisel/Lake County Leader)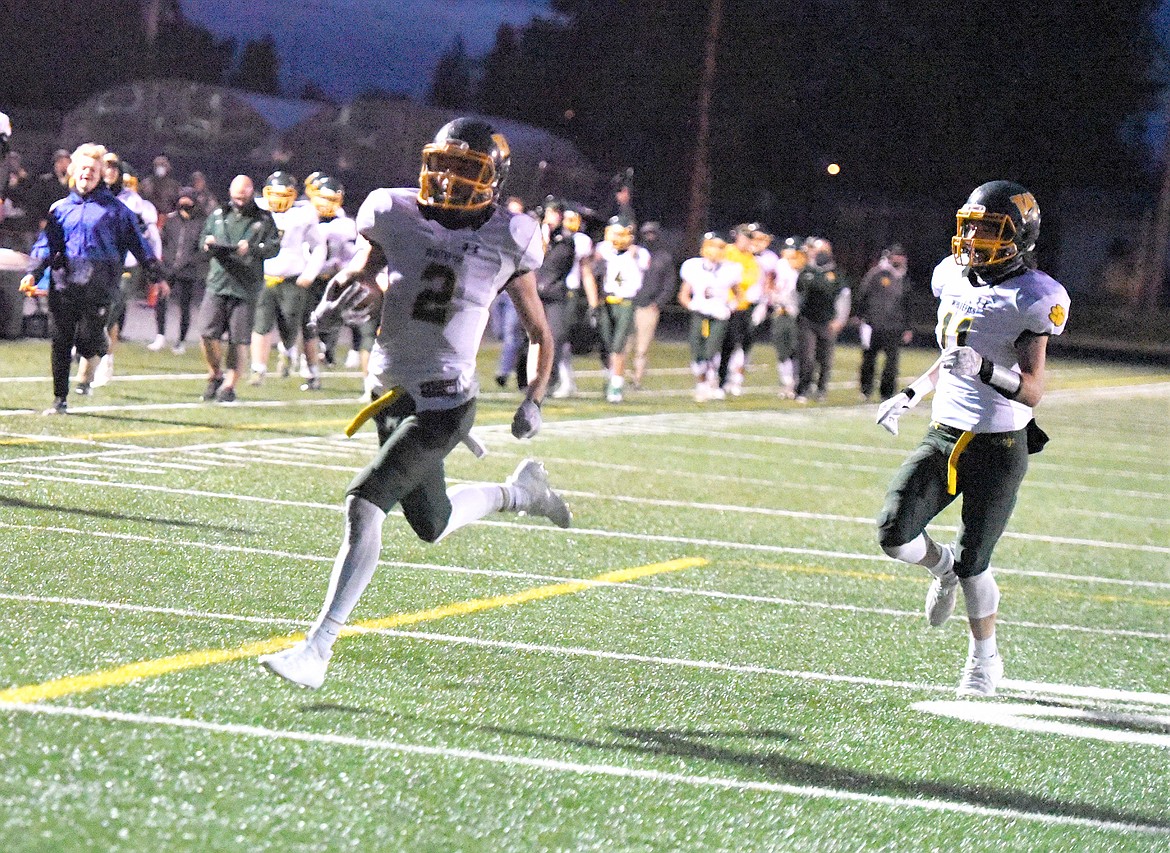 Bulldog Bodie Smith (2) heads for the end zone after taking a slant pass the length of the field late in the first half as teammate Jack Akey (11) follows Friday night in Ronan. (Scot Heisel/Lake County Leader)
Previous
Next
|
September 30, 2020 1:00 AM
A huge 28-0 first quarter put the Bulldogs up over the Chiefs on a sloppy, rainy Friday night in Ronan. Whitefish went on to maintain the lead and win 41-12.
Whitefish wide receiver Bodie Smith recorded a massive offensive showing, bringing down five receptions for 158 yards. This included two 50-plus yard touchdown receptions in the first half.
Jaxsen Schlauch shocked Ronan with an 86-yard punt return for a touchdown in the first half as well. Whitefish kicker Ryder Barinowski went 5-6 on extra points in the game.
Bulldog quarterback Fynn Ridgeway connected on 10 of 15 throws for 196 passing yards and added in 30 yards on the ground. Jack Alton led the Bulldog running backs with 81 rushing yards.
Bulldog Ty Schwaiger found the endzone twice in the game, plowing through Ronan's defense for a three-yard run on both occurrences.
The Whitefish homecoming game is on Friday, the Bulldogs host Corvallis at the Dawg Pound at 7 p.m. Whitefish improved to 3-2 and is sixth in the Western A league, while Corvallis is 1-3 and eighth in the league.
Whitefish 41, Ronan 12
(Ronan 1-4), Whitefish (3-2)
Whitefish 28 0 7 6 – 41
Ronan 0 0 6 6 – 12
W – Ty Schwaiger 3 run (Ryder Barinowski kick)
W – Bodie Smith 51 pass from Fynn Ridgeway (Barinowski kick)
W – Schlauch 86 punt return (Barinowski kick)
W – B.Smith 59 pass from Ridgeway (Barinowski kick)
W – Ridgeway 22 run (Barinowski kick)
R – Daniel Kelsch 10 run (run stopped)
W – Schwaiger 3 run (kick wide)
R – Bruin Largent 1 run (run stopped)
RUSH – W22-156 (Jack Alton 13-81, Ridgeway 2-30), R35-135 (Kelsch 19-64, Largent 13-62, McAllister 2-7, Jay.Rodda 1-2). PASS – W(Ridgeway 10-15-196), R(Kelsch 15-28-135-0). REC – W10-196 (Bodie Smith 5-158), R15-135 (Trapper McAllister 6-56, Largent 4-44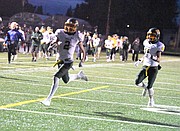 ---