Marilyn G. Garrahan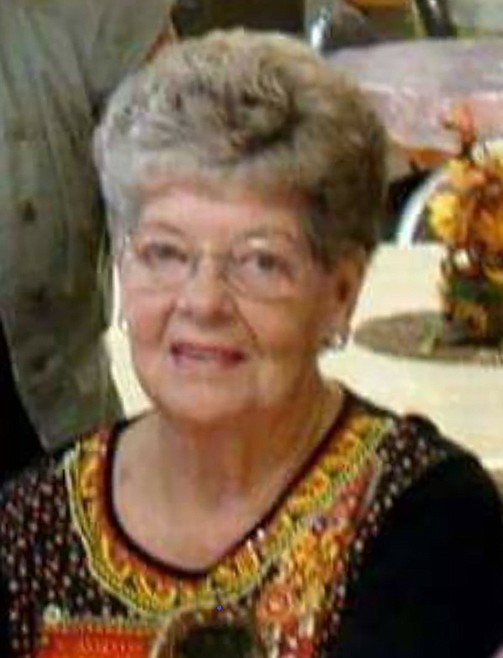 |
September 23, 2020 1:00 AM
Marilyn G. Garrahan, 88, passed away at her home due to natural causes Thursday, Sept. 17, 2020.
Funeral services were held at 1 p.m. Tuesday, Sept. 22, 2020, at First Lutheran Church with Pastor Megan Hoewisch officiating. A private family graveside service will be held at Glacier Memorial Gardens at a later date. Marilyn's family has suggested memorial donations be made in her memory to First Lutheran Church. Holland & Bonine Funeral Home has been entrusted with services and arrangements. Please visit Marilyn's online memorial page and leave a message of condolence for her family at www.hollandbonine.com.
Marilyn was born April 4, 1932, in Arnegard, North Dakota, to Olai and Blanche (Hansen) Bolken. Her family moved to Whitefish when she was five, and she graduated from Whitefish High School in 1950. She began studying for a teaching degree at Northern Montana College after graduation, and met her future husband Bill Garrahan shortly thereafter. The couple was married in 1952 at First Lutheran Church. When they married, Marilyn became part of the family business, Havre Greenhouse and Floral. They sold the business in 1969, and she went to work for Northern Montana College shortly thereafter. She worked in the Registrar's office in a variety of positions, including office manager for the Registrar, and retired after 25 plus years of service to the college.
Marilyn was one-of-a-kind. Her family, friends, and faith were her priorities throughout her life. She was an excellent seamstress, and produced exquisite arts and crafts. She especially enjoyed holidays and food, family, and fun. She also enjoyed retail therapy and "grambling." Marilyn was the personification of grace, faith, joy, and calm, and she was loved by all who knew her.
She was preceded in death by her husband, Bill Garrahan; parents, Olai and Blanche Bolken; and sister, Beverly Thomas.
Marilyn is survived by her daughters, Monica Garrahan and Gretchen Garrahan-Rowin, both of Havre; four grandchildren, Emily, Kayla, Andrea, and Jacob; four great-grandchildren, Ali, Jack, Aria, and Zya; sister, Oris Beaver of Austin, Texas; brother, Wayne (Karla) Bolken of Havre; and several nieces and nephews.
---