Individuals at Muldown test positive for COVID-19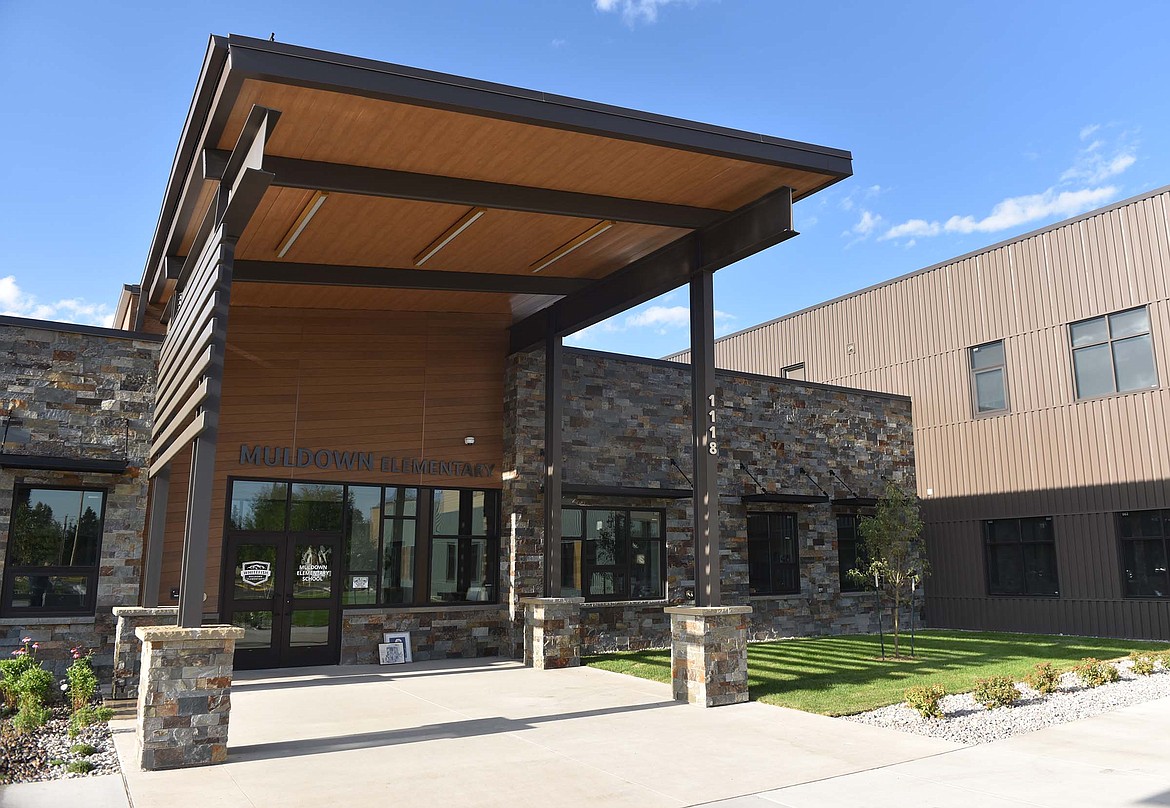 The main entrance to the new Muldown Elementary School building. (Heidi Desch/Whitefish PIlot)
by
HEIDI DESCH
Whitefish Pilot
|
September 21, 2020 10:00 AM
Three individuals at Muldown Elementary School have tested positive for coronavirus, according to the Whitefish School District.
Interim Superintendent Dave Means told parents in an email Sunday evening that the positive tests were confirmed that day and that school officials are continuing to monitor the situation.
The Flathead City-County Health Department has notified all close contacts of the individuals who tested positive and they were given instructions related to quarantine and if there is a need for testing, according to the district. A close contact is someone who has been within 6 feet of the infected person for more than 15 minutes.
Means did not indicate whether the positive tests are from students or staff members.
"At this time, Muldown is still operating in the same manner with the exceptions of one grade level due to quarantine protocols," Means said in the email. "Families and staff of that grade level have been contacted. All other grade levels at Muldown are open and following current operating guidelines for all staff and students not under quarantine restrictions."
Means said the school district is strictly adhering to privacy laws during the pandemic and will not disclose identifiable information of those who have been affected.
"We recommend that any person who feels sick should seek out their medical provider for specific instructions," Means said. "School officials will continue to monitor the situation and will provide further information if and when it becomes available."
Under a directive from Montana Gov. Steve Bullock, the state recently began releasing data related to COVID-19 on individual schools.
According to the state as of Sept. 16, Whitefish High School has also had a student test positive.
Whitefish Schools began the school year with a hybrid in-person and remote-learning format while monitoring COVID-19 indicators with the goal of having all students back on campus after Sept. 25.
Students and staff are required to wear a mask while in the building, and outside when social distancing is not possible. Temperature checks are also performed before students enter the building and the use of common areas is being limited.
For more information on the school's COVID-19 guidelines and procedures, visit the school district's website at https://tinyurl.com/y4tmwqcb or call 862-8640.
For questions regarding COVID-19, contact the 24-hour call center at 406-890-7272.
For information related to schools statewide, visit https://dphhs.mt.gov/publichealth/cdepi/diseases/coronavirusmt/demographics then click on the "Additional information on COVID-19 in Montana schools" link.
---