Whitefish cross country boys team first in opening meet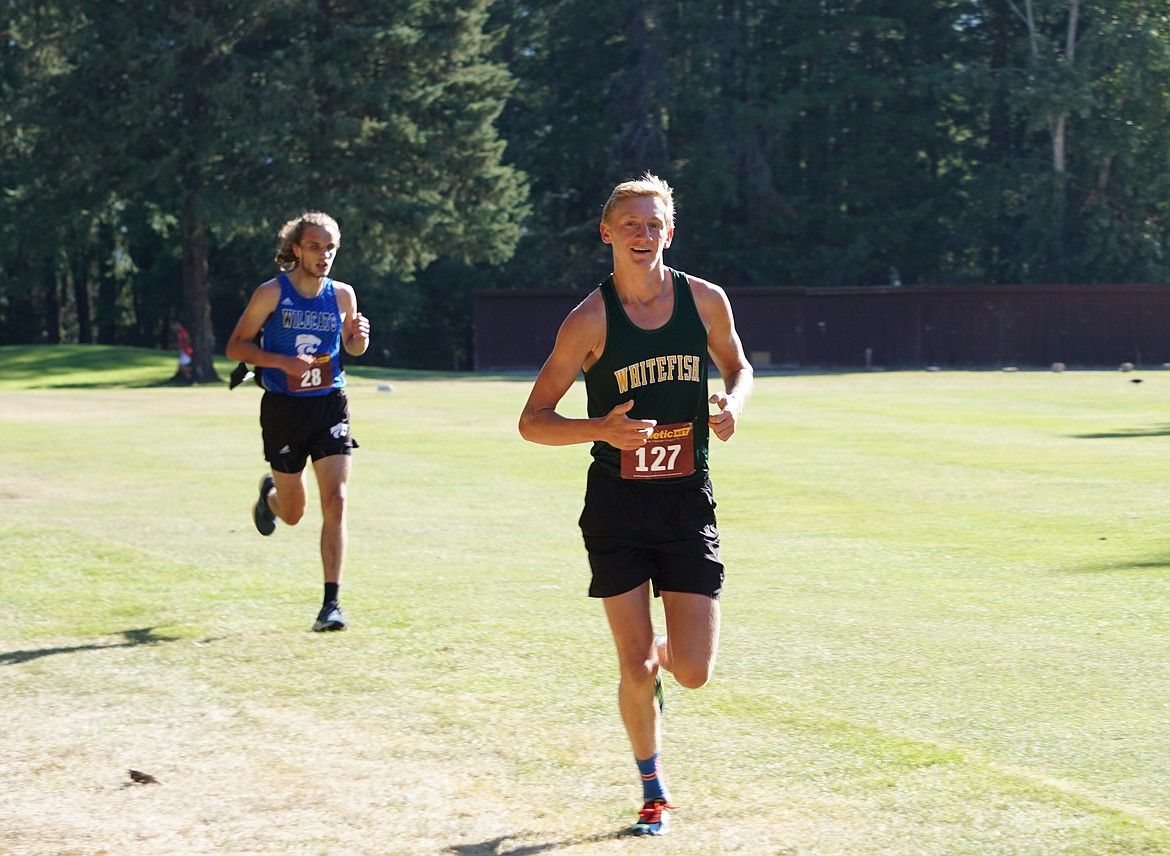 Bulldog Ruedi Steiner runs at the Libby Invitational cross-country meet last weekend. He finished eighth in the boys varsity race. (Matt Weller photo)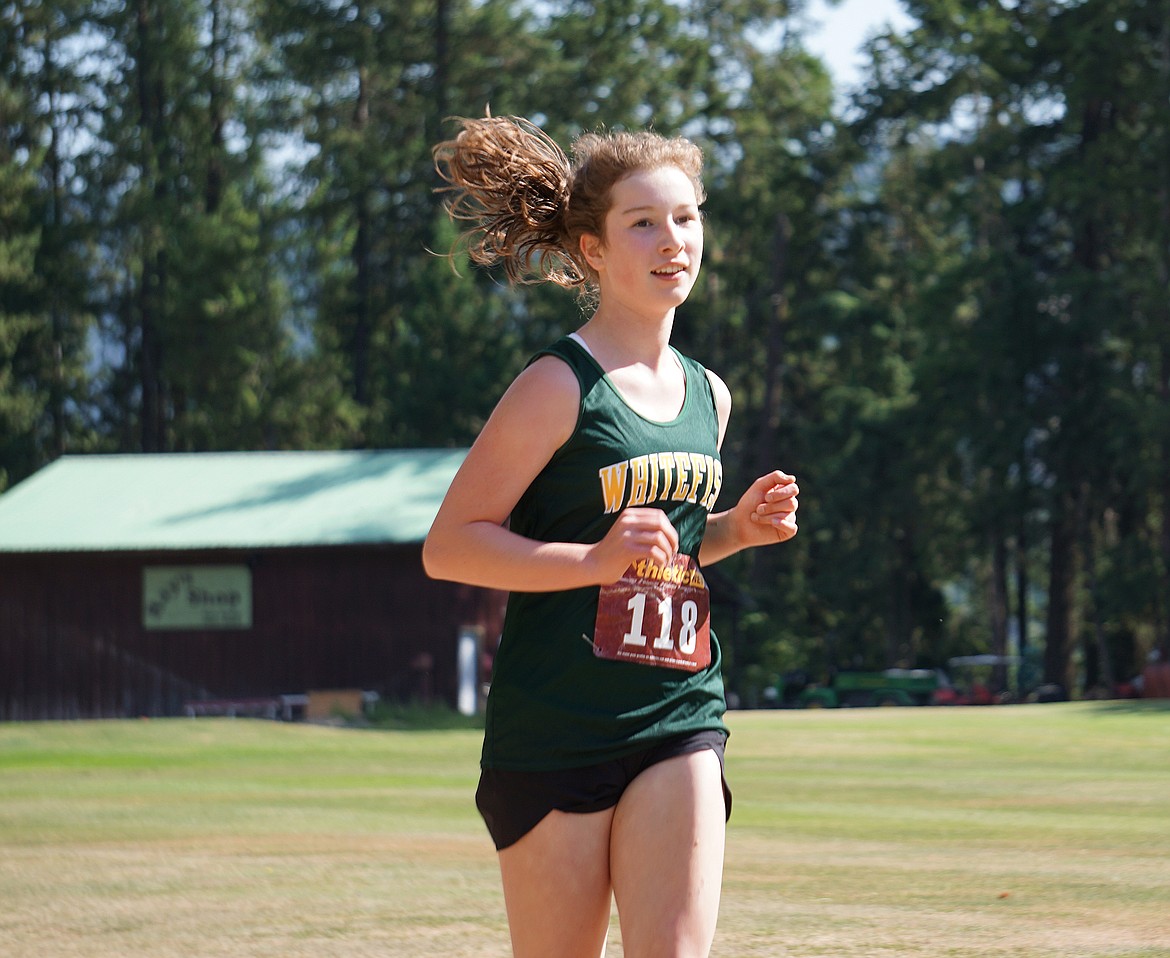 Bulldog freshman Hazel Gawe runs at the Libby Invitational cross-country meet last weekend. She finished second in the junior varsity race. (Matt Weller photo)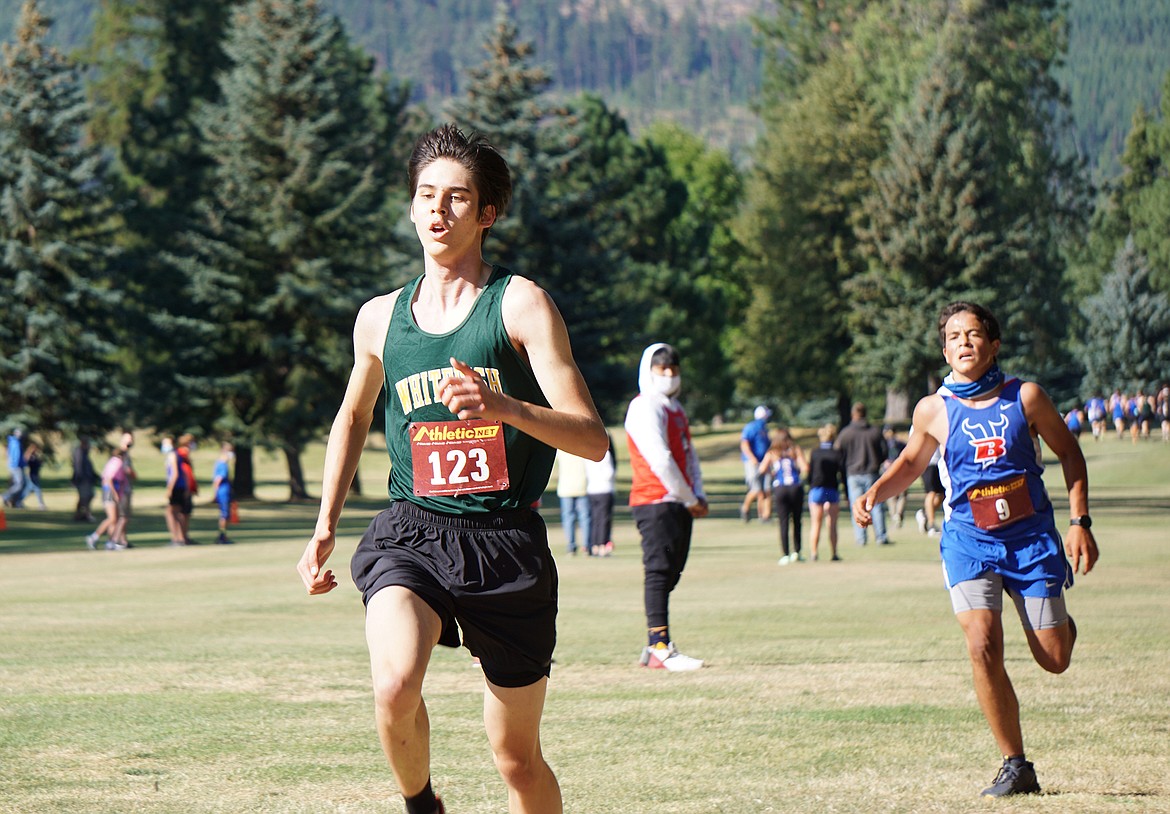 Whitefish's Barrett Garcia runs at the Libby Invitational cross-country meet last weekend. (Matt Weller photo)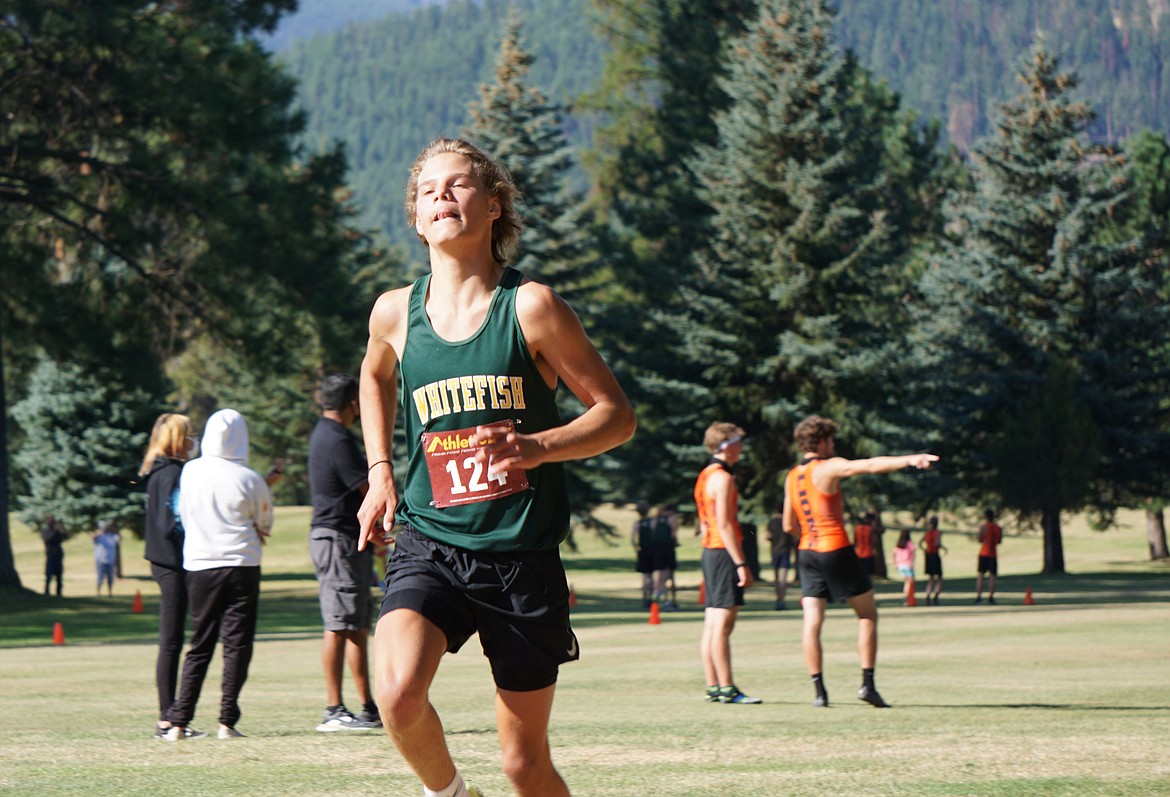 Bulldog Mason Genovese finished in fourth place at the Libby Invitational cross-country meet last weekend. (Matt Weller photo)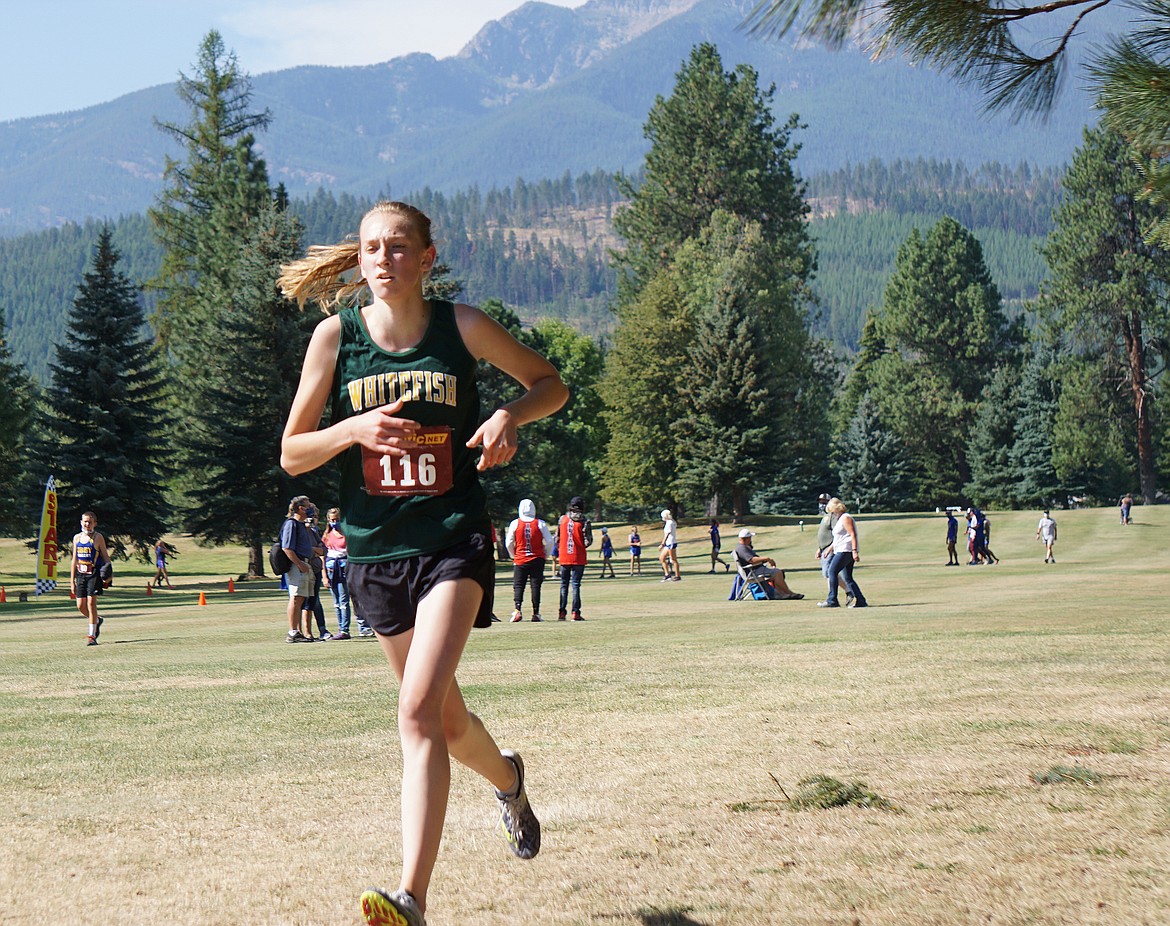 Whitefish's Abby Priest runs at the Libby Invitational cross-country meet last weekend. (Matt Weller photo)
Previous
Next
by
WHITNEY ENGLAND
Reporter
|
September 2, 2020 1:00 AM
Bulldog cross country runners got their season off to a jolting start at the Libby Invitational Saturday, Aug. 29.
In the first meet of the season for Whitefish, the boys finished first in the overall team results. The boys were led by junior Jacob Henson who ran the varsity 5000-meter race with a time of 17:31 to take second place in the individual standings. Freshman Mason Genovese was close behind, taking fourth with a time of 17:46.51.
"For the boys, really exciting things," Whitefish cross country coach Richard Menicke said. "That's the coach's dream to have veterans kind of pulling the group along and then a bunch of young guys with capacity to improve through the season. So I really like where the boys team is sitting."
Menicke said he was impressed with Henson's speed in the race and attributes that to his hard work and development as an athlete over the past year. He said another welcome surprise was the strength of the freshman runners, specifically Landon Brown and Zachary Chiarito who had the fifth and seventh best time out of all the Whitefish boys despite running in the junior varsity heat. Also sophomore Jack McDaniel finished with a time good for sixth among all the Bulldog boy runners.
On the girls side, as Menicke expected, Paetra Cooke was the fastest Whitefish runner with a time of 21:55.52 to take fourth place overall. The race was run in heats, with each group starting 10 minutes after each other. Menicke said that hurt Cooke's time because she was first in her group, but not in the overall results.
"Paetra Cook obviously our top girl right now did a really stellar job in a small group where she finished first in her group. That's tough, it was like a time trial with no one ahead to focus on," he said.
Another bright spot for the girls team was the impressive showing from two freshmen, Charlotte Lehmann and Raiya McCutcheon, who had the second and third fastest times for Whitefish behind Cooke.
"I knew Charlotte was going to do pretty well just based on training, but Raiya kind of knocked one out of the park," Menicke said. "I had no idea she was that competitive when put in a race situation."
The Bulldogs will race again in Eureka on Friday, Sept. 4.
Libby Invitational
Cabinet View Golf Club
Aug. 29
Boys Team Totals
Whitefish 44; 2. Columbia Falls 51; 3. Lincoln County 54; 4. Browning 87; 5. Libby 113.
Girls Team Totals
Columbia Falls 15; 2. Browning 49; 3. Lincoln County 64.
Individuals
Boys
2 Jacob Henson (Whitefish) 17:31.00
4 Mason Genovese (Whitefish) 17:46.51
8 Ruedi Steiner (Whitefish) 19:02.48
Girls
4 Paetra Cooke (Whitefish) 21:55.52
9 Charlotte Lehmann (Whitefish) 23:30.47
---