Forest Service approves Salish Good timber project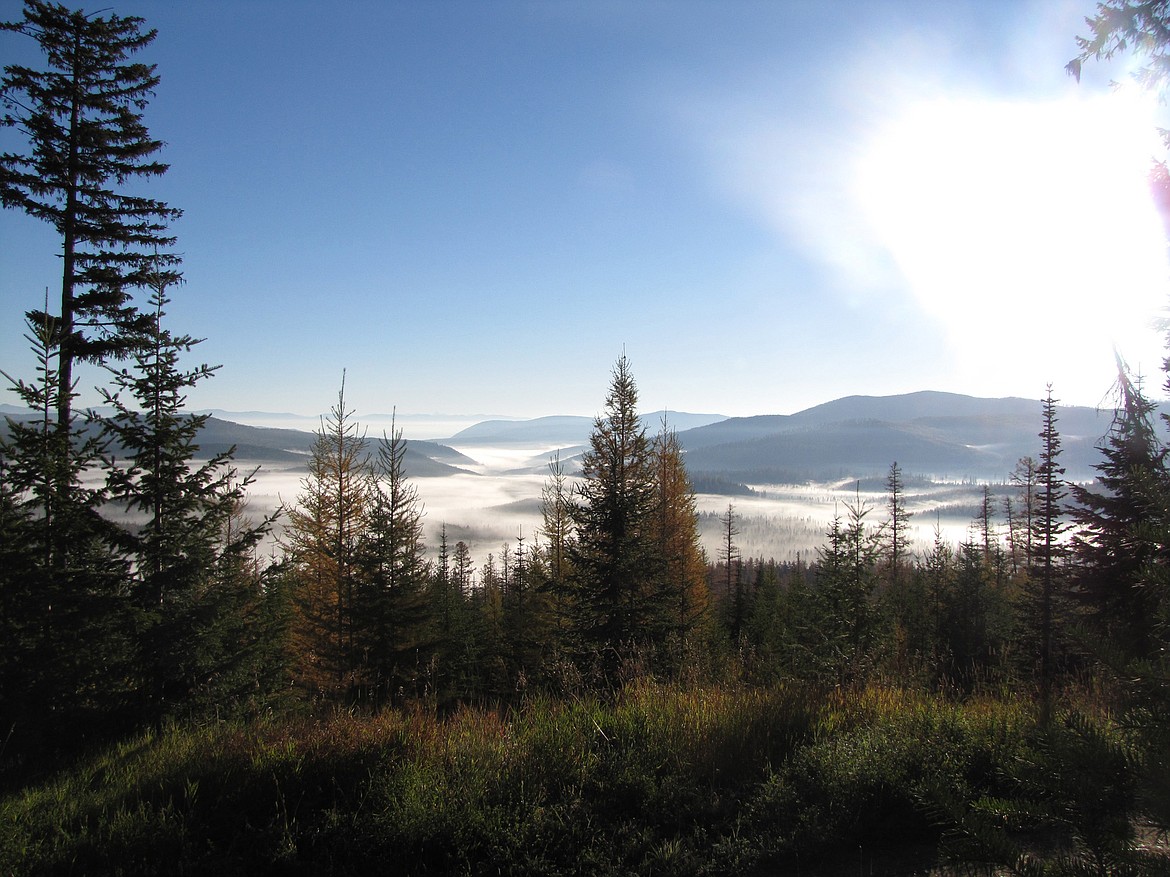 The view from Elk Mountain looking into the proposed Salish Good project area in the Flathead National Forest. (Photo courtesy of the Flathead National Forest)
by
HEIDI DESCH
Editor
|
September 2, 2020 1:00 AM
Flathead National Forest Supervisor Kurt Steele has approved a resource management project for the Tally Lake Ranger District.
The Salish Good project includes timber, fuels reduction, and water quality improvement work, according to a release from the forest. The project is located 20 miles northwest of Whitefish on the west side of Highway 93.
The entire project area is about 51,000 acres in size located in the Good Creek drainage. The forest recently released a final decision notice and finding of no significant impact for the project.
The project will allow commercial timber harvest on about 6,000 acres, providing wood products for local mills and reducing forest fuels. An additional 3,000 acres not under commercial contract will also be treated to reduce forest fuels.
The majority of the forest stands in the project area originated from either fire or timber harvest. Mature forest stands make up about 38 percent of the project area with a large portion of the mature forest being dense lodgepole pine stands and also mixed conifer stands.
A portion of the project area is within the Wildland Urban Interface. There are more than 100 landowners in the watershed, according to the forest, and the current vegetation conditions are conducive to a wildland fire.
The forest plans to build 3 miles of temporary and 35 miles of permanent administrative road as part of the project. Some of the roads will be open to non-motorized public recreation uses when not in use for log hauling purposes. The permanent roads will be used for future timber projects in the area.
Dozens of culverts are approved for replacement, removal, or improvement. Those activities will reduce sediment to benefit water quality and aquatic habitat.
Nine comment letters were received regarding the environmental assessment. Concerns were raised about grizzly bear and elk security and the impact to lynx foraging habitat.
In his decision, Steele said the effects are all within the allowance of the Forest Plan.
"I have determined that the benefits of improving landscape forest's age diversity, species composition and vegetative structure, resulting in reduced fire intensity and increased firefighter and public safety, as well as the increase in personal and commercial products to the local economy, outweigh the short-term and limited effects to any of the concerns raised during the comment period," he said.
The forest received four objections during the Forest Service 45-day objection process. Two objections supported the project as written. Two objections expressed concerns about effects to wildlife, the National Environmental Policy Process, and other topics.
For more information on the project, visit https://www.fs.usda.gov/project/?project=47257
---