SD3: Quist has passion for public service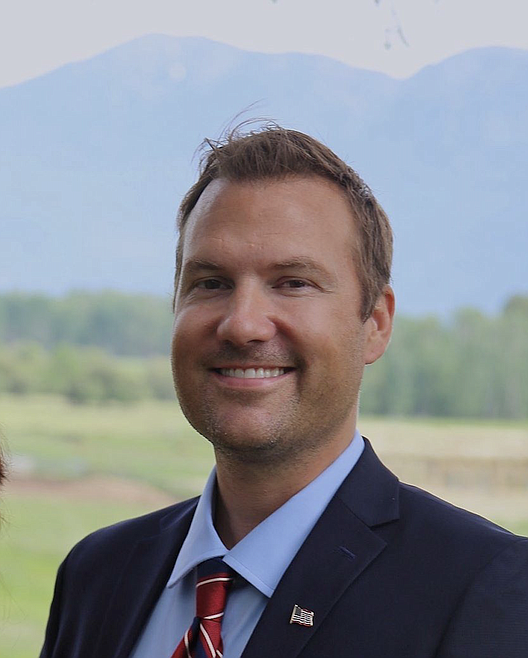 by
WHITNEY ENGLAND
Whitefish Pilot
|
October 14, 2020 1:00 AM
Democrat Guthrie Quist says he was raised with a passion and value of public service.
Having grown up in the Flathead Valley, Quist values the Montana lifestyle, but after living in a few different places over the years he is also able to learn from the way other states handle some issues. He says he can really listen to the people of Montana and help get their voices heard.
"I feel like we have to have people in government that are doing it for the right reasons and working to help their constituents," he said.
When beginning his campaign for Senate District 3, Quist went on a listening tour to seek out the opinions of as many people as possible. He believes a strength of his, and also what makes him a good candidate for the job, is truly being able to listen to everybody while working to find compromise between differing opinions.
"I think I'm a really good listener," Quist said. "So I'm able to listen to our constituents and take that information and be a good voice in the legislature."
Through the listening process he learned that many Montanans have a concern over affordable housing, and that many people that grew up here can no longer afford to live here. He's made it a point in his campaign to work on addressing this issue.
Another issue he has a personal connection with is Montana's DUI laws. After Quist's good friend suffered the loss of his mother and sister from a head on collision with a drunk driver a couple years ago, he started looking into the local DUI laws and was "shocked."
"We actually have people still driving that have 10 or 12 DUIs," Quist explained. "We have the highest drunk driving per capita fatality rate in the country. So that's one thing I think we can work on to keep our residents more safe."
He will look to revise these laws and work to create a harsher punishment on the first offense, such as suspending the offender's license for a year. Quist said he also believes one of the top concerns facing the state is the meth crisis and opioid abuse. When the budgets were crunched a few years ago, many treatment programs for substance abusers were cut and Quist would like to see those be revamped.
"I think there's some room for growth there as far as treatment facilities," he suggested.
He thinks a way to revise taxes and drive new revenue into the state could be a statewide resort tax, such as the model Whitefish utilizes.
Quist says thousands of tourists flood Montana every summer and it would only make sense for them to have to bear some of the burden of keeping facilities and roads up to par.
"A lot of these residents from other states they're used to paying taxes on things like that so they don't even notice and it helps us to fund some of these programs without having to do a sales tax which nobody wants," Quist said.
Quist said he has personal experience with Medicaid in the past and therefore he supports the expansion whole heartedly.
"Really in our modern culture, nobody should have to go without healthcare," Quist said. "So I think that's a way you could almost get eventually to everyone having healthcare."
"I'm really proud of the governor and the legislature putting their differences aside and expanding that to more Montanans," he added.
As far as the COVID-19 pandemic and the CARES Act money, Quist explained that he was impressed with the way Gov. Bullock has handled the entire situation and how he acted fast. He thinks the federal funds have been spent appropriately and that Montana is much better off because of how quickly the governor responded.
"I think that Gov. Bullock did a very commendable job of taking action immediately," Quist said.
Another priority Quist believes the state should look at is addressing infrastructure. One area he said has been brought up to him, which he supports, is making the move to put power lines underground.
"I've been noticing in the last few years that we've really had a lot of strong wind storms, everytime we get one of those it knocks out power to a lot of people…" Quist said. "Some of the areas where there's less people it's less of a priority, and sometimes they can go for days without power."
According to Quist, addressing Montana's infrastructure should be a budget priority and would benefit Montanans for years to come.
Guthrie Quist
Age: 38
Family: Wife, Summer Quist; Son, Caspian Quist
Occupation: Real estate agent and co-founder of Quist Montana Properties
Education: Pepperdine University, University of Montana
Political Experience: Quist consulted on congressional campaigns across the country and founded Blue Wave Rising consulting firm; played an integral rolein his father's (Rob Quist) congressional campaign during the Montana Special Election of 2017; volunteered for the Obama 2008 campaign; fundraised for the Montana Food Bank Network.
Contact: quistformontana@gmail.com, quistformt.com
---