Volleyball wins two, drops one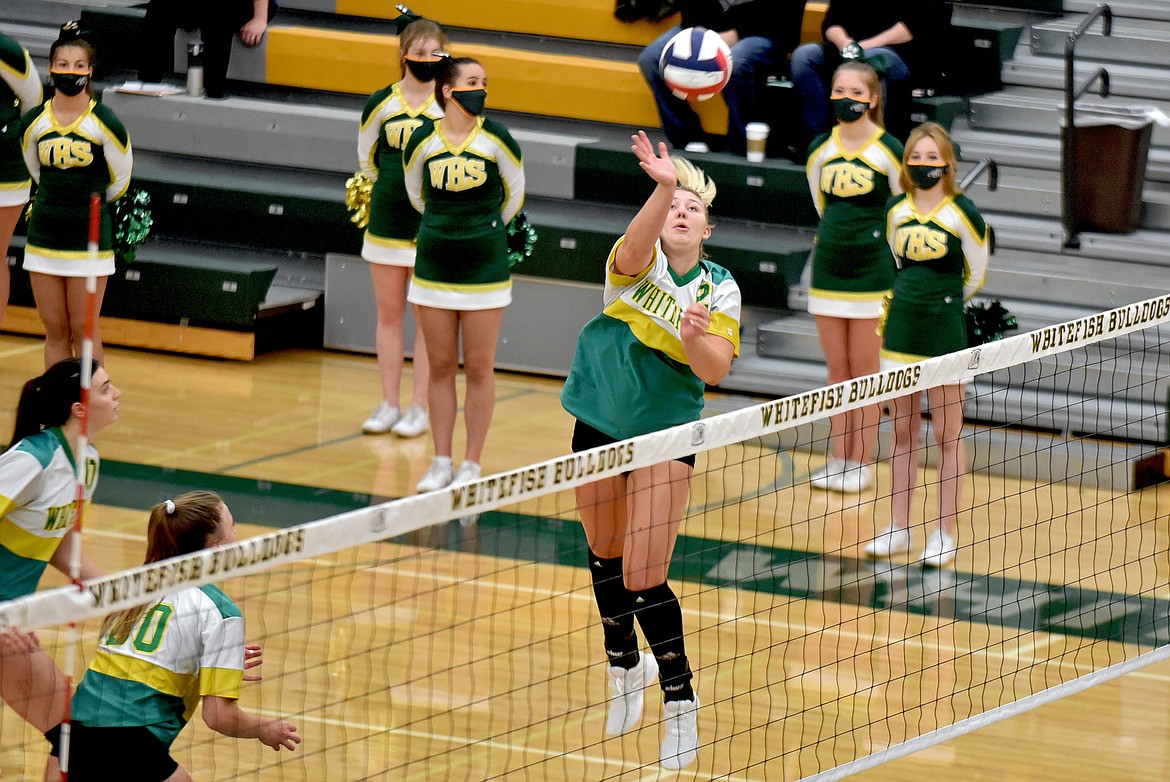 Lady Bulldog Brook Smith gets up high to hit the ball back to Logger territory as Whitefish defeated Libby at home on Thursday, Oct. 1. (Whitney England/Whitefish Pilot)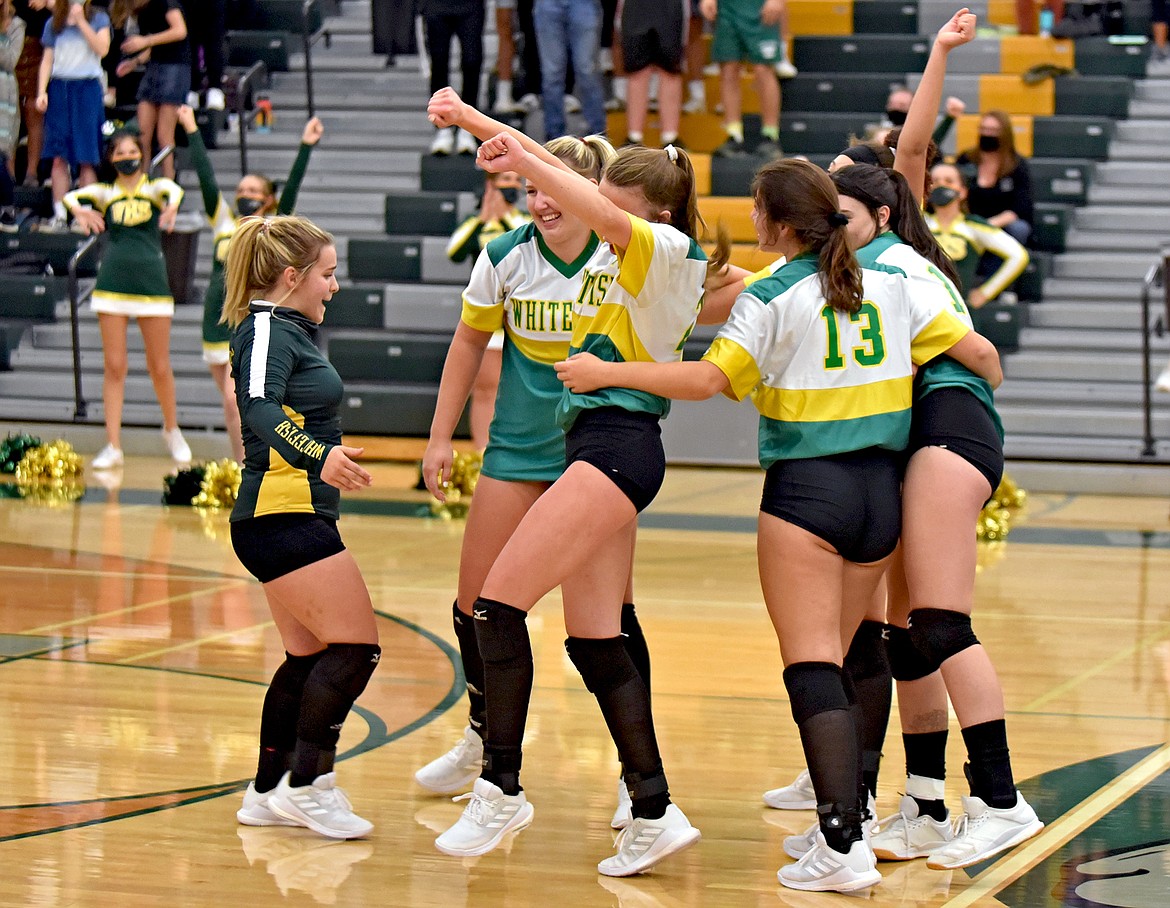 Whitefish Volleyball celebrates its straight-set win against Libby during the Bulldogs Homecoming match Thursday, Oct. 1. (Whitney England/Whitefish Pilot)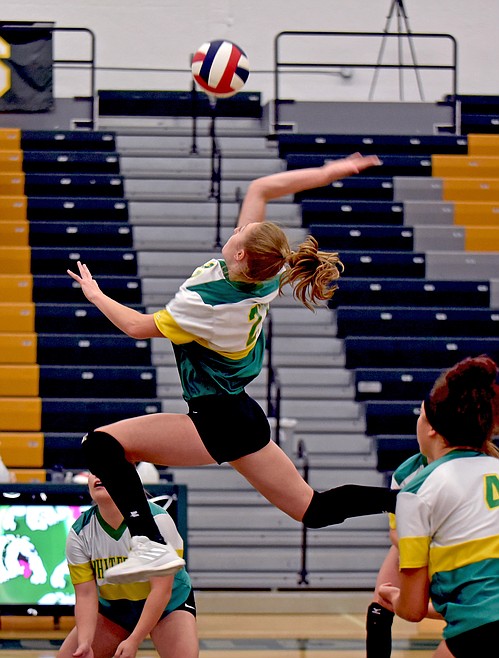 Whitefish freshman Brooke Zetooney lines up for a massive spike in the third set as Whitefish defeated Libby 3-0 in the Bulldogs Homecoming game on Thursday, Oct. 1. (Whitney England/Whitefish Pilot)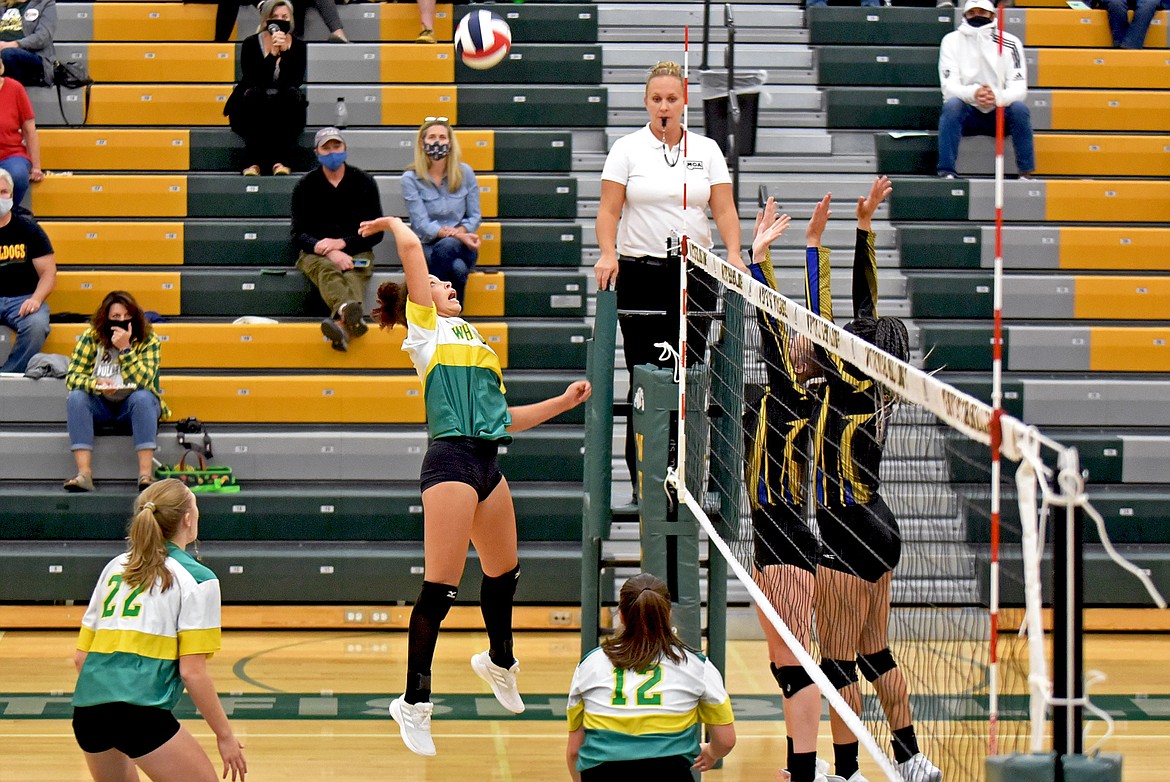 Whitefish's Emma Trieweiler goes up against Libby's blockers in the Lady Bulldogs Homecoming match Thursday evening. (Whitney England/Whitefish Pilot)
Previous
Next
by
WHITNEY ENGLAND
Reporter
|
October 7, 2020 1:00 AM
Whitefish volleyball improved to 4-4 on the season as they defeated Libby and Corvallis, but lost to Hamilton.
Saturday the Lady Bulldogs hosted a double header at the Dawg Pound. Whitefish struggled in the first match against Corvallis, losing soundly 25-17, 25-14, 25-12. Freshman Brooke Zetooney led Whitefish's attack with six kills. Brook Smith had nine digs while Jenny Patton recorded eight assists.
"Whitefish came out super flat against Corvallis and struggled to get into a groove," Bulldog head coach Addy Connelly said. "We didn't show up to play, but took the opportunity to regroup before our game against Hamilton."
The Lady Bulldogs had a stronger showing in the second varsity match of the day, defeating Hamilton in four sets 26-24, 16-25, 25-20, 25-23. Smith and Emma Trieweiler dominated the net with 15 and 13 kills respectively. Connelly said Mikenna Ells was a steady force all day with 14 assists and 13 digs.
Ashton Ramsey helped keep the ball live with her 22 digs and Smith added 23 digs herself. Whitefish's defensive abilities shined in the game as the girls recorded 78 total team digs to Hamilton's 49.
Earlier in the week on Thursday, Whitefish hosted Libby for the teams' second matchup of the season. Whitefish came out energized and took advantage right away. The Lady Bulldogs defeated the Loggers in straight sets 25-23, 25-22, 25-16.
"Whitefish came ready to play tonight," Connelly said following the game. "They worked well together tonight and everyone took care of the ball well. Brooke Smith hit well while Brooke Zetooney dominated at the net."
In Whitefish's season opener against Libby, the team lost in five sets. The story played out differently in this match as Whitefish dictated the play throughout all three sets.
Connelly said that Ramsey controlled the back court throughout the match, she recorded six digs, and Trieweiler served well recording three aces. She added that Ells and Patten did a great job mixing up the sets and leading the squad.
Whitefish was set to host Polson on Tuesday, Oct. 6 after press time.
Whitefish def. Hamilton 26-24, 16-25, 25-20, 25-23
Corvallis def. Whitefish 25-17, 25-14, 25-12
Whitefish def. Libby 25-23, 25-22, 25-16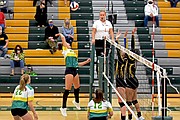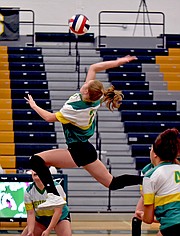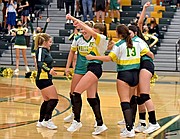 ---