HD5: Owens seeks to provide solutions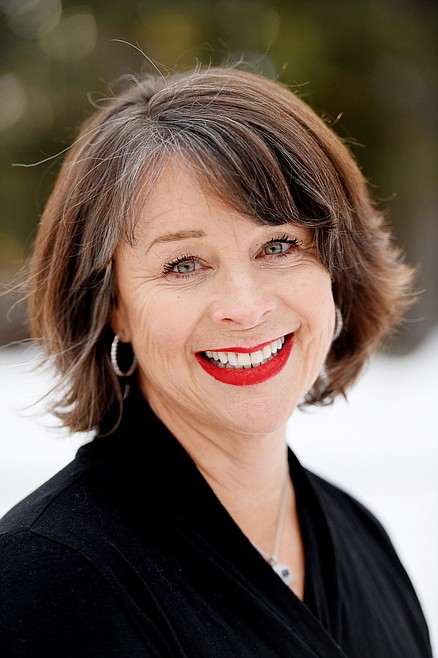 by
HEIDI DESCH
Editor
|
October 7, 2020 1:00 AM
Republican Catherine Owens says she's running for office because rather than complain about what's happening in state government, she wants to be part of the solution.
"I'm walking the talk," she said. "Instead of being a complainer, you have to have a solution and be willing to do something."
Owens, 54, is running to represent House District 5 in the Montana House. Owens has been a stay-at-home mom and this is her first time seeking public office.
She is married to husband Mark and together they have six children and grandchildren.
Owens lived in Whitefish with her family since 2011 after moving here from Texas. She graduated from St. Mary's College with a degree in political science.
Owens says the coronavirus is the top priority facing the state right now.
"We need to protect the elderly and the immune compromised," she said. "I would make sure that everyone who needs it has the correct [personal protective equipment]. We also need to allow young people who want to work to work because I want to keep our economy thriving."
Owens has been an outspoken critic of the governor's directive that requires wearing face coverings in indoor public spaces in counties with four or more active cases of COVID-19.
She likens wearing a mask to driving 30 mph in a 60 mph zone with the intention of providing safety for the driver and those around them, but says the issue that occurs is the problems pile up behind the vehicle.
"You don't see the pileups happening behind you," she said.
She says that the directive to wear a mask, along with others such as the stay at home order in place last spring and closing of schools, has prompted a rise in child abuse, divorce, loss of jobs and feelings of isolation.
"Death and destruction has been the result of these mandates," she said.
Owens says if there were the "plague" happening she would be giving masks out to people, but she says wearing masks and other requirements has made "Montana's greatest illness loneliness."
"We're judging the people without a mask and that is upside down," she said. "We should have compassion and not judgement for those not wearing a mask."
Medicaid expansion was an area of compromise in the last legislative session. Owens says she doesn't agree with expanding Medicaid, government run health care and universal health care.
"When you get something for free, it never carries quite the value," she said. "I believe in limited government and Medicaid requires an increase in government."
In terms of a statewide sales tax, Owens says she's against the idea but would look to other sources of tax such as bed tax to obtain money from tourism to benefit the state. She would favor lowering property taxes.
"I do not support a sales tax — not with the income we have in Montana," she said. "That's not going to help people. We don't have a revenue problem, we have a spending problem."
On whether the Legislature should move to meeting annually rather than meeting only in odd-number years, Owens says that would make it difficult for many who might want to serve in state government to do so.
"That's pretty taxing on families," she said. "We might eliminate some great people who want to be in office. If we're really efficient then we can get everything done in 90 days."
On spending funds allocated to the state through the CARES Act, Owens says that if all of the money hasn't been spent already it should be dispersed.
"If there's money still being held it needs to get into the hands of those who need it," she said.
In terms of state budget spending priorities, Owens says she would prioritize spending on mental health, increasing jobs in Montana, vocational and trades jobs education and on veterans.
On the topic of affordable housing, Owens says solutions need to come from the "bottom up." She would look to lower property taxes, look at ways to make rent more affordable and create higher paying jobs as solutions to housing costs.
Owens says she sees government as creating temporary assistance for people when they need it such as through welfare assistance and unemployment.
"When we see government as a problem solver, we lose ingenuity, drive and our ability to look outside the box for solutions," she said.
Catherine Owens
Age: 54
Family: husband, Mark, 6 children and grandchildren
Education: St. Mary's College; political science
Occupation: Stay-at-home mom
Background: Volunteer for 4-H, Whitefish Schools and St. Richard's Catholic Church
Website: https://www.facebook.com/whitefishstrongertogether
---