HD5: Fern aims to keep serving state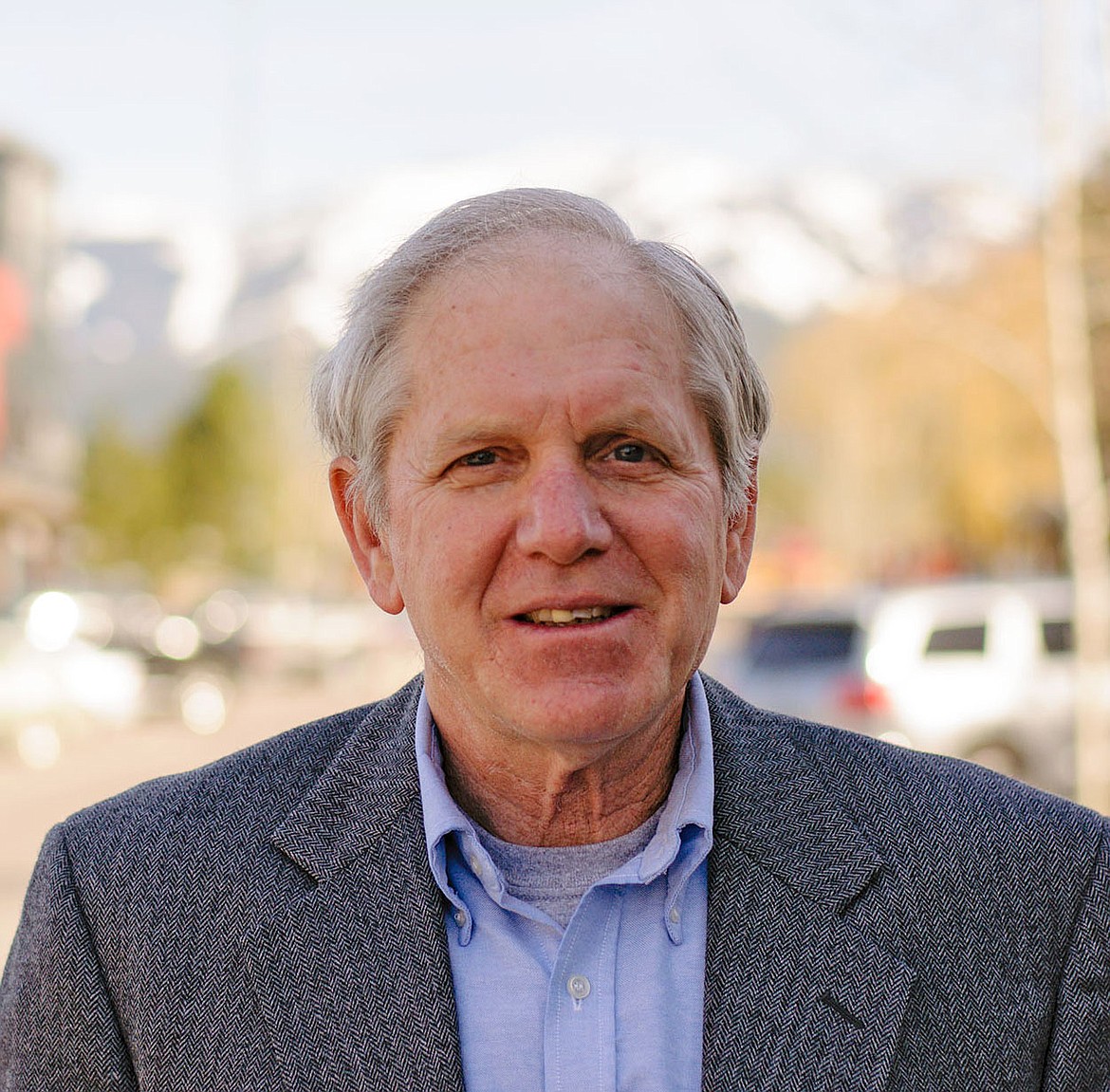 by
HEIDI DESCH
Editor
|
October 7, 2020 1:00 AM
Democrat Dave Fern says residents in his district have had confidence in his work in the state Legislature and he'd like to return again next year to continue serving them. He is seeking his third term in the Montana House representing House District 5.
"I'm running to be able to continue the best part-time job as a citizen legislator representing about 10,000 people in the Whitefish area," he said. 
Fern says he works well with both sides of the isle and that's something he plans to continue. 
"I, like many Montanans, want to see politicians lower their rhetoric and solve our everyday problems," he said.
"I plan to continue to do so."
Prior to seeking state office, Fern served eight terms on the Whitefish School Board. He is a graduate of the Community College of Rhode Island in liberal arts studies and is a small business owner. He is married to wife Heather and they have three children. 
Fern says the state's top challenges can be categorized into two areas before the COVID-19 pandemic and following it.
"The pandemic has thrown a tricky curveball that deserves our full attention," he said. "The impact of the virus will be the fiscal impact that comes in the next fiscal year. My concern would be the reckoning of the lowering of individual and corporate income taxes and how we mitigate those impacts."
Before the pandemic, Fern said he was interested in tax policy and better matching the state's economy to its tax policy. Tourism and online retail transactions are a huge part of how the state's economy operates, he noted, and the state's tax policy isn't well positioned to collect taxes from that. 
"As we look out for next generations I believe that's a really important issue," he said. 
His goal would be to adjust the state's property tax revenue stream, such as by adjusting property taxes and reconfiguring income tax brackets, while creating a specialized sales tax that would take advantage of the state's economy.
Fern acknowledges that a sales tax isn't a popular subject with many Montanans, but says there is an obligation to look at the issue anyway. 
Medicaid expansion was an area of compromise in the last legislative session, and Fern supported the expansion. 
"I supported it for two principal reasons," he said. "It provided health care to people who needed it and it's a less expensive way to access preventative care when you have insurance rather than when you don't. The federal government is also paying 90 percent of this and it's a huge economic factor in the state, especially in keeping small hospitals going."
Fern says he expects other areas of compromise in the Legislature, but it will come down to who is elected as the next governor for what is approved. He says revisiting implementing a pre-kindergarten program could be on the agenda, and it's an important issue because data shows that it is good for children, and child care is a big issue for working families. 
Fern says the Legislature should look at sentencing reforms and look at transferring dollars to be spent on remediation programs including drug treatment courts. There should also be an effort to increase compensation for essential front-line workers, such as health care workers in nursing homes, child protective service workers and prison guards.
Fern says it would be difficult to maintain a citizen Legislature if the government body were to meet every year instead of meeting for 90 days only in odd-number years, but the model also presents a challenge when it comes to looking at budgets for a two-year period.
"I like the way it is and as long as we have a robust interim committee structure we can accomplish a lot through those committees," he said. "I have a soft support for the status quo because there are advantages to meeting every year."
On spending funds allocated to the state through the CARES Act, Fern says if it were possible to go back in time he would have liked to see more funds spent on testing procedures and speeding up testing for COVID-19.
"There should be more funds spent to assist county health departments because they're the backbone of this," he said. "There should also be more resources toward the Montana Business Stabilization Grant program. That's a really popular program here at it targets assistance to small businesses."
In terms of state budget spending priorities, Fern says in addition to increased pay for front-line workers and a tax credit program for housing is important. 
Also, he'd like to create a statutory requirement for an increase in funding for special education students based on inflation. He says there needs to be more predictability for funding regarding those students. Also in terms of K-12 education, Fern says there needs to be more emphasis on career and technical training. 
"It's a low wage state and we need to look at what we can do as a government to mitigate that," he said. "That fits in with some areas also such as being able to afford housing."
Fern in the last session sponsored and passed HB16, which provides low-interest loans through the Coal Trust Fund to rehab affordable housing. He continues to support developing a state tax credit for affordable housing that would mimic the federal credits and allow for more affordable housing through the Montana Board of Housing. He also supports efforts by cities and counties to gain affordable housing through planning and zoning, such as Whitefish's inclusionary zoning program requiring affordable housing. 
"We need to target the higher end affordable homes such as for firefighters and school teachers because providing access to housing is a challenge," he said. "This is the new normal, especially in expensive communities and we need to look at ways to expect the inclusion of more modest homes that are affordable."
Dave Fern
Age: 66
Family: spouse Heather,
3 children
Education: Community College of Rhode Island; liberal arts studies
Occupation: Small business owner, Chimney Solutions
Background: 8 terms on Whitefish School board,
2 terms in Montana House
Website: https://davefernforhd5.net/
---