HD6: Dear-Ruel has goal of serving others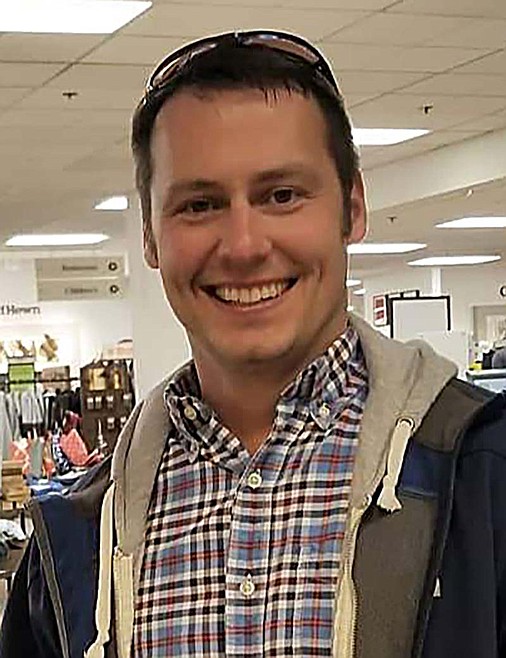 by
HEIDI DESCH
Whitefish Pilot
|
October 7, 2020 1:00 AM
Democrat Jerramy Dear-Ruel says he is running for political office because he has a passion of serving people.
"What matters most to me is my passion for people," he said. "I genuinely care about people and want to do what I can by serving in political office to make people's lives easier."
Dear-Ruel is running for House District 6 in the Montana House. This is his first time seeking political office.
The seat is currently held by Republican Carl Glimm, but he is running for Senate District 2.
During college he worked as a wildland firefighter and after graduating became a Peace Corps volunteer serving in Bulgaria. He worked as a detention officer with Missoula County, as a law enforcement officer in Boulder, Colorado, and a law enforcement park ranger in Glacier National Park.
He was the founding executive director for Sparrow's Nest of NW MT, which provides housing for homeless high school students in the valley.
Dear-Ruel has been working as a consultant in other communities to assist with setting up programs for youth, and more recently is working as a contract tracer for the Flathead City-County Health Department.
Working with the health department, Dear-Ruel says has shaped his perspective on running for the state Legislature.
He says dealing with COVID-19 pandemic should be a top priority of the Legislature.
"First and foremost we need to address the global pandemic because that will be important before we press on for other issues," he said. "We need to make sure we're equipped to be able when a vaccine is ready to distribute that to all Montanans. We also need to allocate resources to people who are struggling."
Dear-Ruel said he has seen people concerned about paying for health care needs and so supports expansion of Medicaid.
"It's important that people have access to affordable health care," he said. "I see it all too often that people who have worked hard and are afraid they'll have to endure having that all taken away to pay for medical treatment."
Dear-Ruel says he would support the majority of the feedback he's gotten that a sales tax doesn't make sense for Montana.
"We do need to revisit the tax structure every year," he said. "Moving forward, restricting needs to happen."
Dear-Ruel says he would support the Legislature meeting annually rather than how it currently meets for 90 days on odd number years.
"There are so many issues that need to be addressed," he said. "As the population grows, those issues that need to be addressed only grow."
In terms of CARES Act funding, he says, Gov. Steve Bullock did a good job of quickly forming a task force to get feedback about how to spend the money.
"It was not perfect, but given what they had and the time they had, they did a good job of sending the money where it was most needed."
On the topic of affordable housing, Dear-Ruel says it's a topic that's "near and dear to his heart" having worked to address homelessness.
"Montanans don't make enough to afford housing in the market here," he said. "When people can't make their rent or mortgage it breaks my heart."
He says there needs to be laws statewide that assist local governments in making change happen to create affordable housing.
Jerramy Dear-Ruel
Age: 38
Family: Daughter, 10
Education: University of Montana; bachelor of science in forestry resource management with a minor in anthropology
Occupation: Self employed community consultant, contract tracer for the Flathead City-County Health Department
Background: Board member, Boys and Girls Club of Glacier Country
Website: www.jerramyisworking4uhd6.com
---