City begins update of transportation plan with public input sessions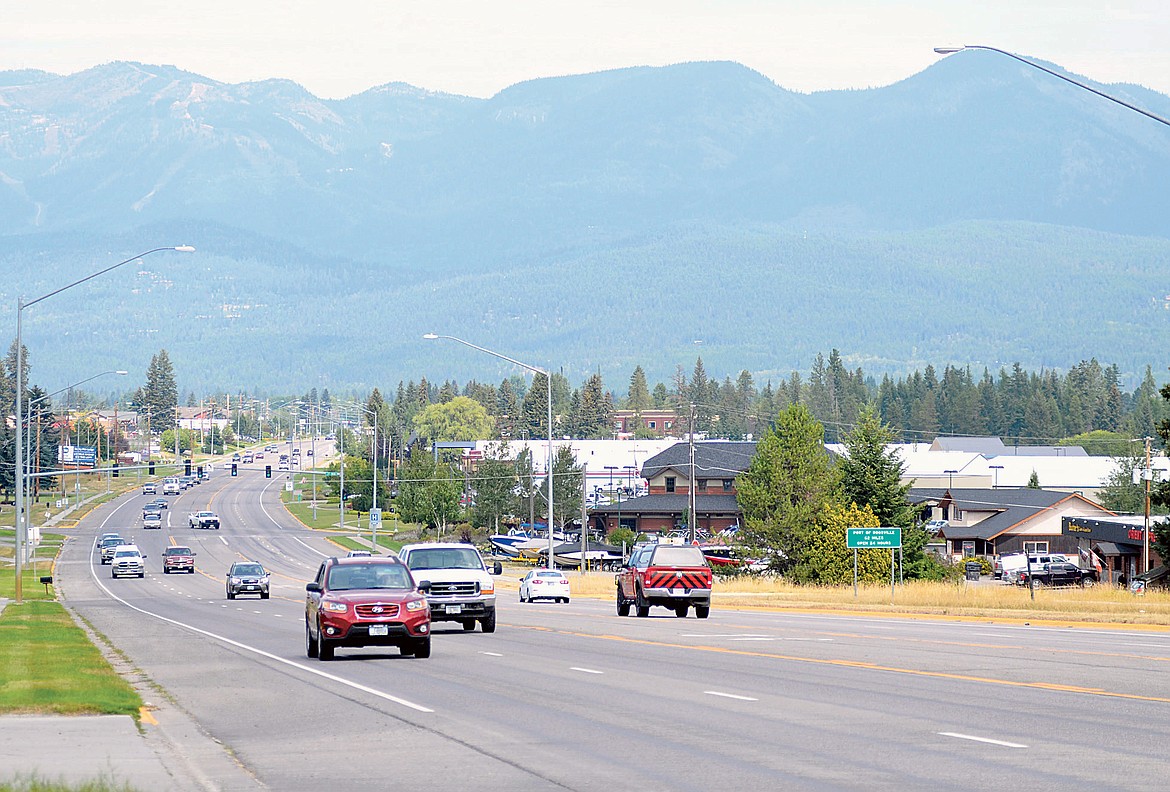 Cars drive down Highway 93 in Whitefish.
by
HEIDI DESCH
Whitefish Pilot
|
October 7, 2020 1:00 AM
The City of Whitefish is beginning work on an update to its transportation plan, which is expected to look at growth and transportation in the city out to the year 2040.
The city has contracted with KLJ Engineering to complete the update, which is expected to focus on a balanced approach to meet future transportation demands and improve sustainable transportation options such as biking, walking, and public transit. The city's current plan was adopted in 2010.
Throughout the process, there is expected to be opportunities for the public to get involved and provide input on the plan. The first is a series of electronic public listening sessions on Oct. 14.
The plan is expected to look at transportation conditions including population and economic trends, integrate planning in other relevant city plans, and finally evaluate a full range of needed improvements to meet transportation demands.
The new plan is being developed in a two-phased approach. During phase one, public input will be gathered, existing conditions documents and then summary of key issues and needs will be created.

The second phase, expected to take place in 2021, is planned to build an analysis and evaluation of issues and needs identified in the first phase.
The plan is being developed in coordination with a series of ongoing and recently completed studies in the Whitefish area, including the Downtown Whitefish Highway Study under way by the Montana Department of Transportation. 
The first step in the process is developing a set of existing issues and needs. A survey of the issues and needs is available for those wanting to provide input through the project web page at whitefish.transportationplan.net. The survey allows for an interactive discussion of transportation issues and needs within the study area.
A series of live stream WebEx public listening sessions are set for Oct. 14. Sessions are scheduled for 1 to 2:30 p.m., 3 to 4:30 p.m., and 6 to 7:30 p.m. Each session starts with a presentation, includes interactive survey work and an opportunity for public comment. 
The public is encouraged to attend any one of these sessions to gather background information and share input regarding the plan.
To secure log in information for the meetings, persons interested in attending must RSVP by sending an email to KLJ project manager, Wade Kline at wade.kline@kljeng.com. Log in credentials will be sent out a couple days prior to the meetings. 
---