Vertical garden operation utilizes shipping container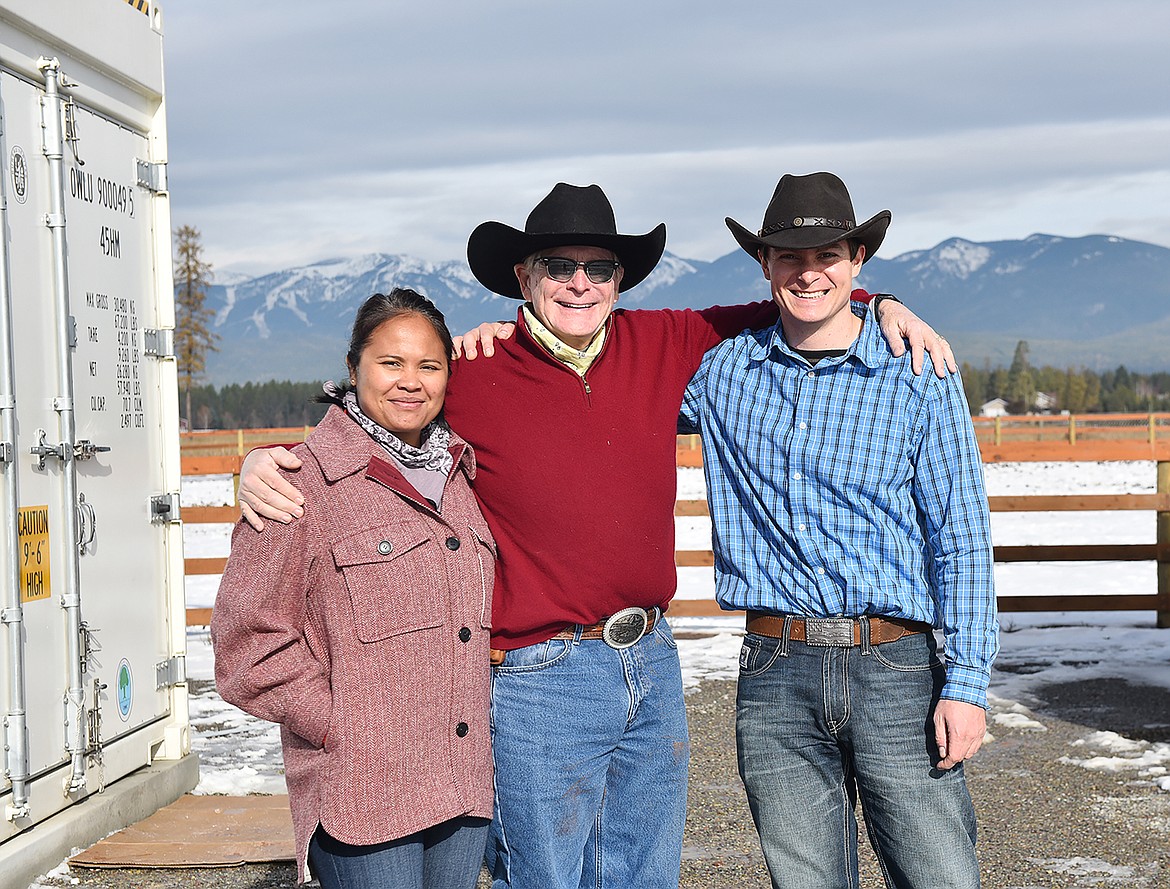 Harline and Tim Moyer, and Dustin Lang at The Farm at River's Bend east of Whitefish. The Moyers are beginning a vertical container farm on their property. (Heidi Desch/Whitefish Pilot)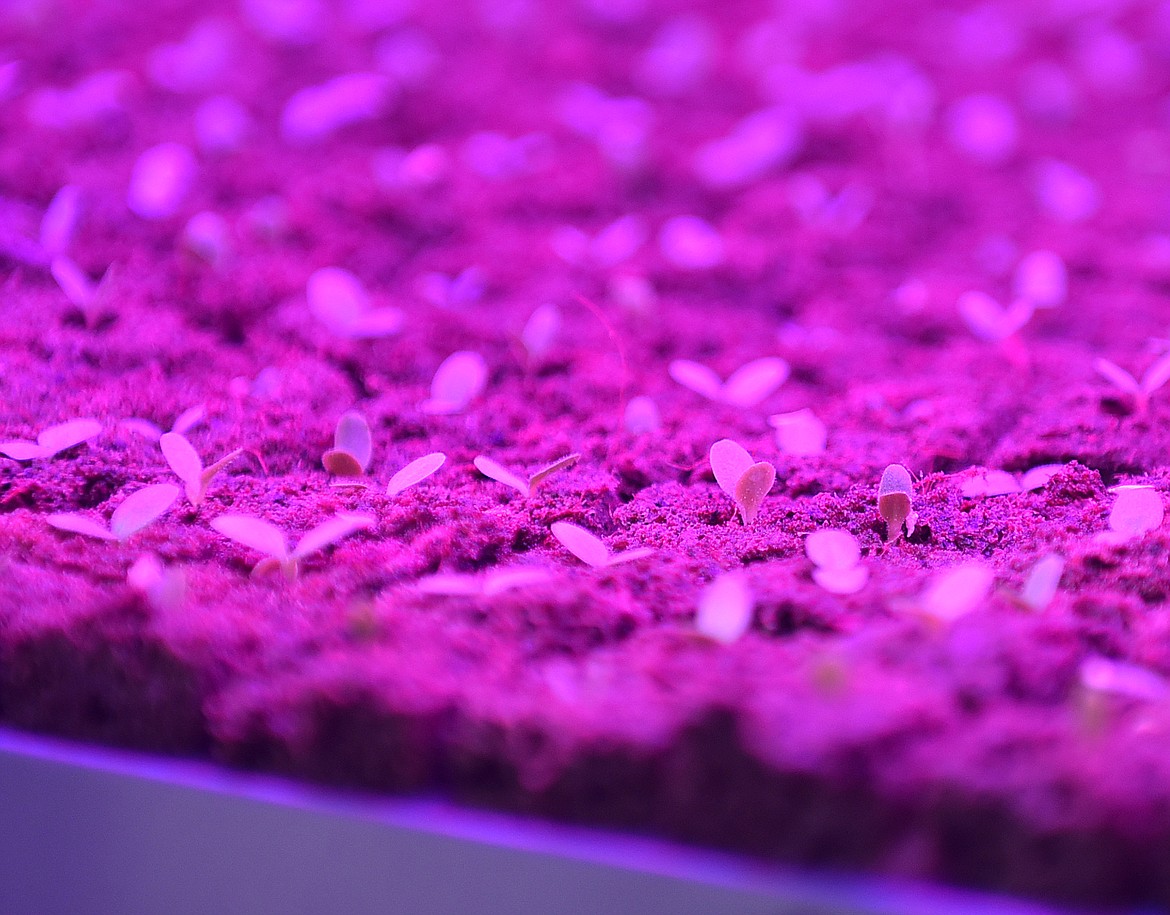 Colored by blue and red lights, young plants begin to sprout inside the vertical container garden at The Farm at River's Bend. (Heidi Desch/Whitefish Pilot)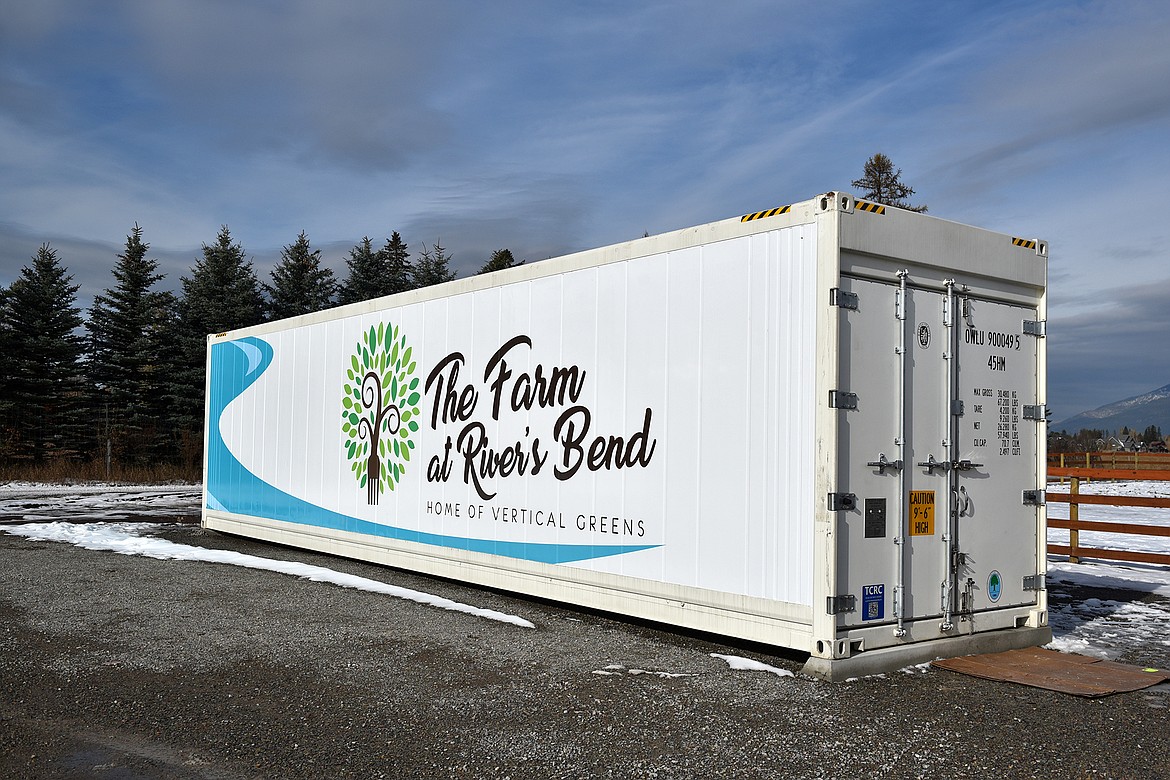 Once it's fully operational The Farm at River's Bend expects to be able to harvest 1,200 heads of lettuce from their hydroponic vertical container farm. The container farm can operate year round. (Heidi Desch/Whitefish Pilot)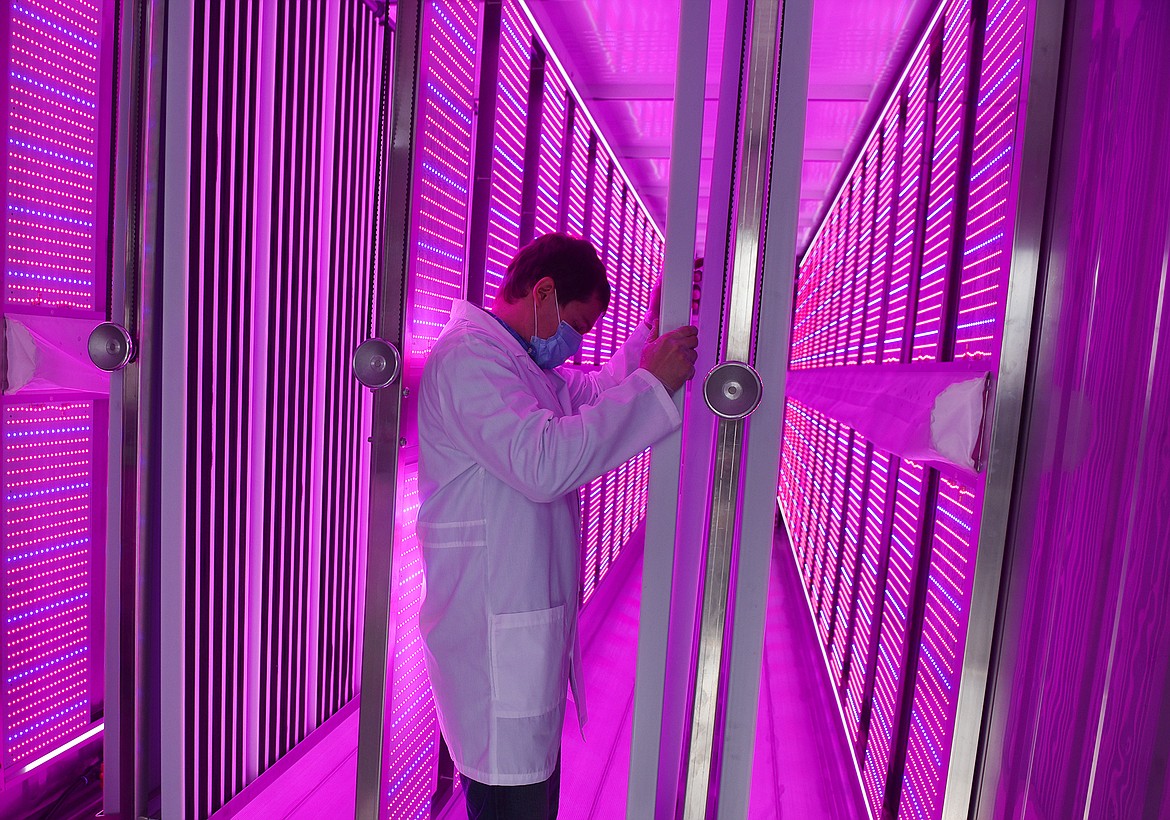 Dustin Lang walks between the rows that will eventually be planted with lettuce for the hydroponic vertical garden. LED lights cast blue and red light onto the plants for optimal growth. (Heidi Desch/Whitefish Pilot)
Previous
Next
by
HEIDI DESCH
Editor
|
November 18, 2020 1:00 AM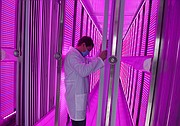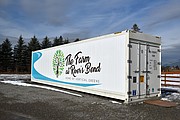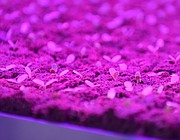 On the outside it looks like a regular shipping container, but inside the promise of a full fledged garden full of greens is represented by young sprouts.
Tim and Harline Moyer, owners of The Farm at River's Bend, are embarking on a new adventure at their property east of Whitefish. They're beginning a vertical garden operation aimed at supplying local restaurants with fresh lettuce even in the depths of winter.
The Moyers moved to Whitefish in the spring after running their own farm in Hawaii. They have a friend who suggested they move here, so they bought 10 acres of land and brought along their plan to operate a vertical garden.
"We can operate year round sustainably because it's not subject to the weather," Tim said. "There's no herbicides and no pesticides."
Sitting on their property is a Freight Farms container that's fully equipped to operate as a hydroponic garden. One container can grow as much food as would be produced on 2.5 acres of land and they hope to eventually have four containers, which would grow the equivalent of 10 acres worth of land.
"That will leave us plenty of space for the horses to run around," Tim said standing beside the container. "We want to provide fresh lettuce and be good stewards of the land, and this will let us do both."
The Moyers own the Lahaina Family Farms, a sustainable organic educational farm, on Maui. The farm operates with volunteers, and it was one volunteer who owns restaurants in New York City that introduced them to the concept of Freight Farms, a hydroponic container farm.
Tim was intrigued by the idea and knew it worked on some of the same concepts their farm did such as using as little water as possible for the plants, but the cost of electricity in Hawaii made it cost prohibitive to run such an operation. But when the Moyers moved to Montana they knew they wanted to begin building their vertical greens farm here.
Freight Farms is a Boston-based agricultural technology company that manufactures and sells container farms, which are retrofitted 40-foot freight containers that come with a hydroponic farm system that utilizes technology to create the optimal growing conditions.
Once the vertical farm is fully operational,the Moyers expect to be harvesting 1,200 heads of lettuce per week with 13,000 plants growing at one time.
"We can deliver it at 2 p.m. and then it's on the table at 5 p.m.," Tim said. "It's quick farm to table — the chef orders it, we pick it that day and then deliver it."
A family friend Dustin Lang runs the container farm monitoring the software that runs the LED lighting and nutrient irrigation system designed to make the leafy greens or potential herbs grow at optimal levels.
Lang said it was a visit as a child that he took to Disney World's Epcot and a display on life on Mars that spurred his interest in non-traditional food cultivation.
"I have been interested in garden farming," he said. "The more I learned about hydroponics, the more I was interested. I was tired of my job, so it seemed like a good time to come here and join them."
Plants are started in containers and then when ready are moved into a drip irrigation system that allows for vertical growing. The system uses red and blue light at set wavelengths to aid in the optimal exposure for growth, while the container maintains an ideal temperature and humidity to provide plants with the right climate for growth.
The hydroponic system delivers the right amount of water to plants during the various stages of growth.
The Moyers plan to begin selling to restaurants, but as they expand they'd also like to sell directly to customers. In addition, they expect to follow the same model as their farm in Hawaii with education by bringing on volunteers to work in the container farm.
For more information, visit www.thefarmatriversbend.com.
---