Soccer athletes earn postseason honors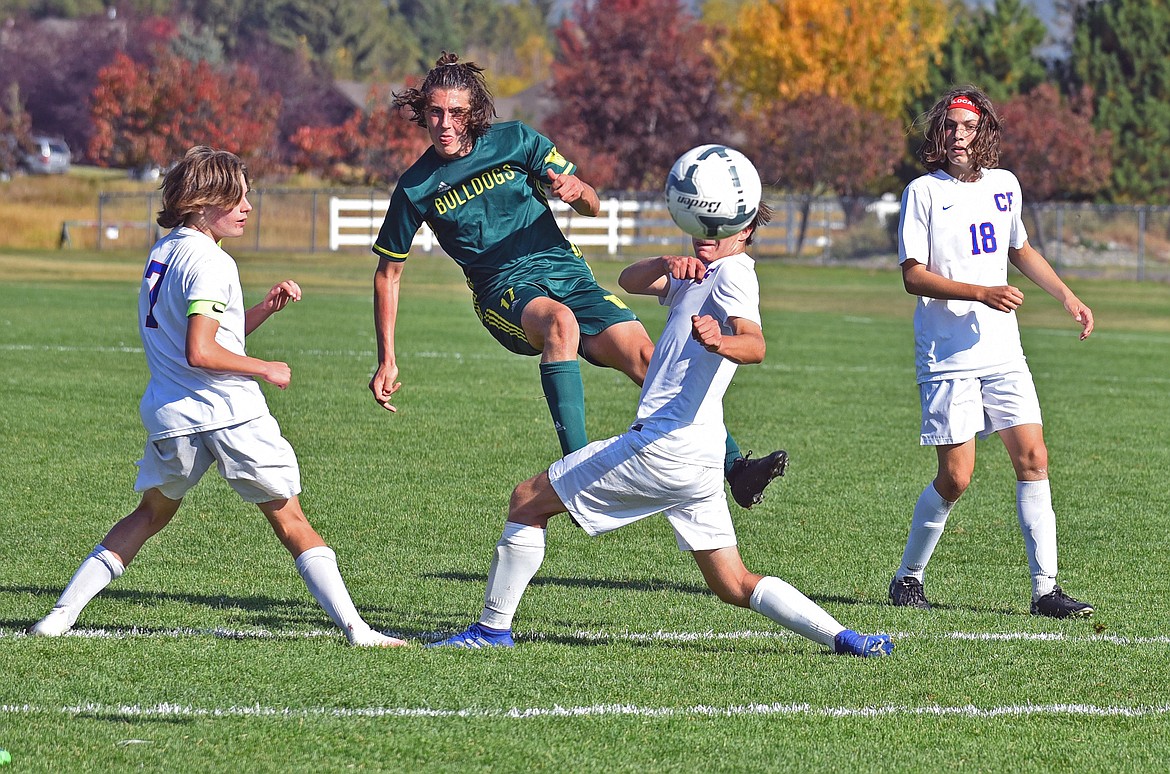 Whitefish midfielder James Thompson watches as his shot sails through the Wildcat defense as he scores in a game against Columbia Falls at Smith Fields on Saturday. (Whitney England/Whitefish Pilot)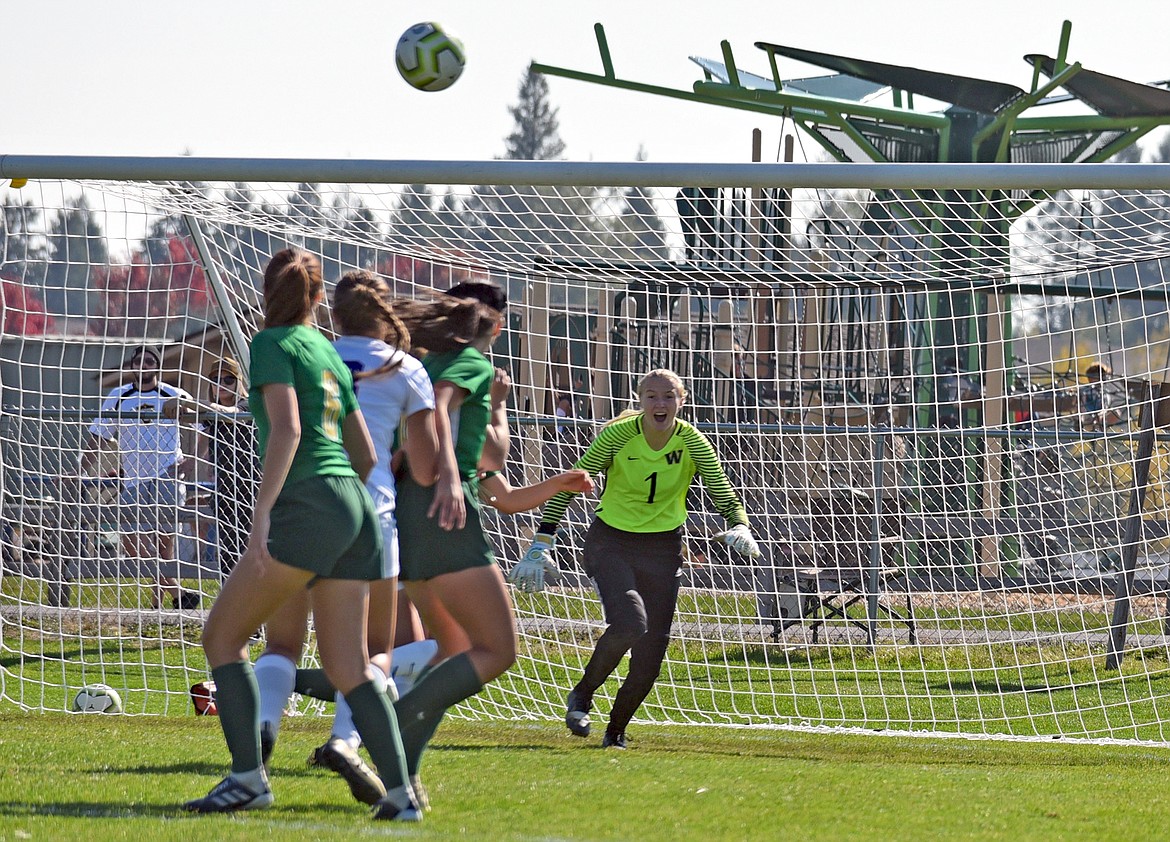 Whitefish senior goalkeeper Sami Galbraith calls for the ball as it sails over a group players in a game against Columbia Falls on Saturday. (Whitney England/Whitefish Pilot)
Previous
Next
by
WHITNEY ENGLAND
Reporter
|
November 11, 2020 1:00 AM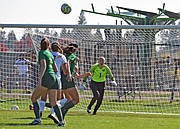 A slew of Whitefish soccer athletes have been awarded postseason honors after a season where both girls and boys teams advanced to the state championship match.
Both teams finished the season atop the Northwest A conference, with the boys earning a 13-0-1 record and the girls finishing 11-1-1. The girls scored 30 goals while only allowing 11 against them, and the boys scored 64 goals while allowing a mere five scores against them.
The Bulldog boys team won its third consecutive state title in October after defeating Columbia Falls 3-0. The boys have had key players all season, and an especially talented pack of seniors; 11 total players were selected for postseason recognitions this season.
For the boys, seniors Ian Grover, Brandon Mendoza, Marvin Kimera and Niath Edland, and juniors Gabe Menicke and Chase Sabin earned All-State and first team All-Conference selections.
In addition, seniors Josh Gunderson, James Thompson and William Hyatt, and junior Darby McCarthy were honored with All-Conference second team selections.
Whitefish junior goalkeeper William Peppmeier was also selected as an All-Conference Honorable Mention.
The girls team had an undefeated regular season and earned its first trip in seven years to the Class A state championship. The Lady Bulldogs played Laurel in the title game and led 2-0 with less than 20 minutes remaining, but the Locomotives tied it up to push the game to overtime before defeating Whitefish 3-2.
Whitefish had an immensely talented team this season even after graduating several seniors the year prior. The Lady Bulldogs had a small senior class this season with just two players graduating. Nine players were selected for postseason recognition this season.
Juniors Emma Barron, Anna Akey, Sophie Olson and Josie Schneider, and freshman Isabelle Cooke earned All-State and All-Conference first team selections.
Senior goalkeeper Sami Galbraith was also selected for the All-Conference first team.
In addition, junior Adrienne Healy, and sophomores Maya Lacey and Brooke Roberts were honored with All-Conference second team selections.
---