Affordable housing program off to slow start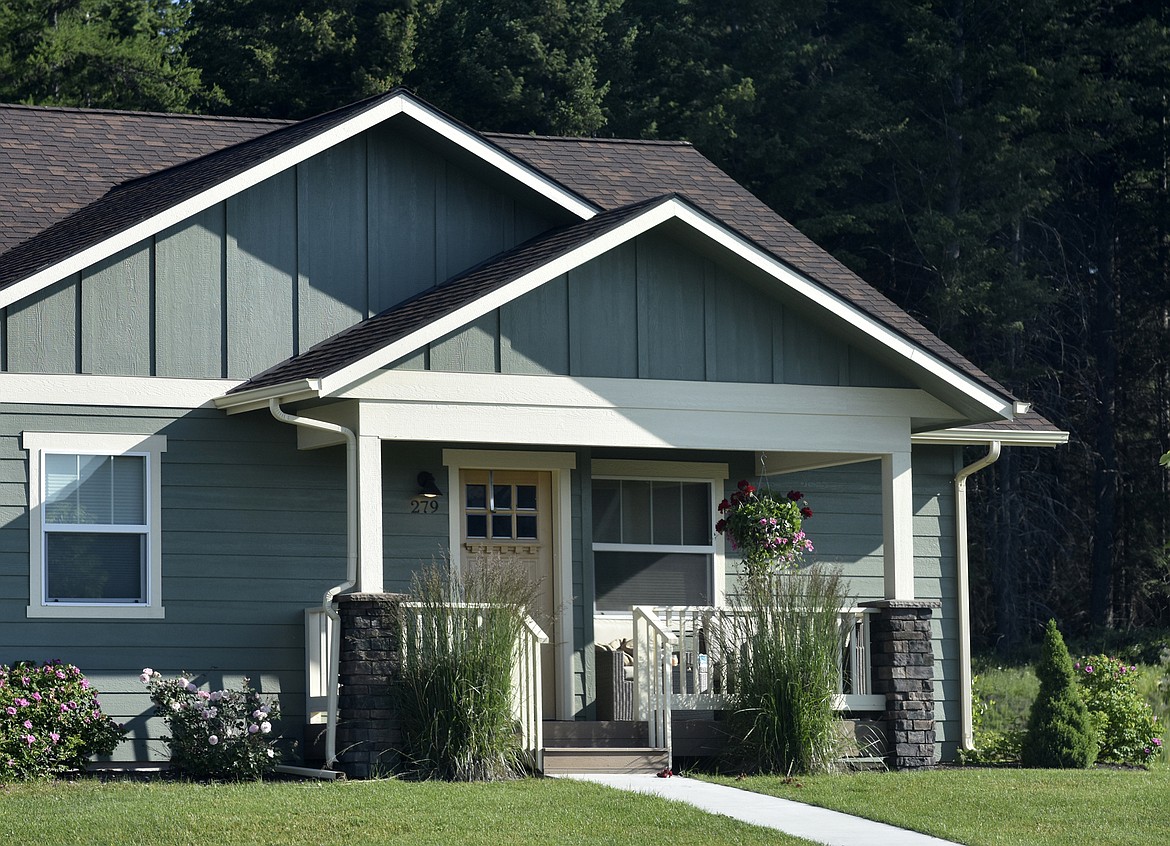 |
November 11, 2020 1:00 AM
In the first year of the Whitefish's Legacy Homes Program only one project was approved, under the program, that may result in affordable housing for the town.
The city's recently released annual affordable workforce housing report looks at the status of affordable housing projects in the city and how residential construction has fared since a 2016 housing needs assessment found that Whitefish needed to add almost 1,000 new units of housing by the end of 2020 to keep up with demand.
The Legacy Homes Program requires most new residential development to provide 20% of units as deed restricted for affordable workforce housing or pay a fee in lieu of providing units. Since the program was adopted in the summer of 2019, only a condo project planned for along Highway 93 West that would provide a fee instead of units has been approved.
City Senior Planner Wendy Compton-Ring says it's important to remember that the program is brand new and may take time to produce affordable housing.
"It has been a slower year for new residential development as a number of residential developments were approved prior to the effective date of the program," she said. "While those projects are being built out, staff expects to see an uptick in new residential development in the coming years."
A 52-unit condominium project on U.S. Highway 93 West across the highway from Whitefish Lake Golf Course in May earned approval with a condition that it provide a fee in lieu of providing 10.4 affordable units. Whether this project will come to fruition, however, remains to be seen.
The Legacy Homes Program came as a result of the city's 2017 Strategic Housing Plan that identified inclusionary zoning as a tool to build affordable housing by requiring a certain percentage of homes to be deed restricted for long-term affordability. Projects are deed-restricted and targeted toward a particular Area Median Income depending on whether it is a rental unit or for ownership.
The area median income for Flathead County in 2020 for a two-person household was $59,100, or what is referred to as 100% AMI. The industry standard is that housing costs should be no more than 30% of gross monthly income to be considered affordable.
A few housing projects around the city in recent years have voluntarily included deed-restricted affordable housing prior to the start of the Legacy Homes Program.
The Whitefish Crossing apartments includes 60 apartments with six as deed-restricted rentals.
In the Trailview subdivision, near the intersection of Monegan Road and Voerman Road some homes have been completed where all of the 58 single-family homes are deed restricted to serve moderate-income families and priority for local workers.
Still under construction is the Riverview Meadows on Akers Lane, which includes 24 apartments and six deed-restricted affordable units, and the Alpenglow Apartments on East Edgewood Drive is a Low Income Housing Tax Credit project with 38 rental units.
The affordable housing annual report also looks at the overall housing needs versus construction in Whitefish since the 2016 Housing Needs Assessment was completed. The needs assessment looked at population trends, building trends and talked with local businesses about addressing the short-fall of housing and concluded that Whitefish needed to construct market rate housing but that it also needed 60% of new housing to be affordable.
"Construction of residential units has continued at a rapid pace," since the assessment, the report notes.
Whitefish has nearly hit the target for the total number of units called for in the assessment, but it's fallen drastically short of the number of affordable units.
The housing assessment concluded that by the end of 2020, the city would need to add a total of just under 1,000 units to the housing stock — 400 single family ownership units with 234 as affordable and 580 rentals with 360 affordable.
Since the 2016 assessment, the city has added 457 single-family residences and 362 multi-family units for a total of 819 housing units. However, very few are deed restricted and a few could be considered affordable for the Whitefish workforce.
Of the 457 single family units, a mere six were deed-restricted. Of the 362 multi-family rental units, a total of 49 units are deed-restricted as affordable.
Compton-Ring points out that some housing units constructed may still be affordable for those looking to rent or buy right now, but there's nothing to ensure that in the long run.
"Some may be affordable, but they are still subject to market rates and aren't deed restricted as affordable," she notes.
The Whitefish Housing Authority is still working on developing the city snow lot into an affordable housing project. The city entered into an agreement with the housing authority to develop up to 24 townhouse ownership homes on the property that is located on the north side of Railway Street between Columbia and Somers avenue. That project was identified as one of the top projects in the city's Strategic Housing Plan.
In addition, one other project was approved outside the scope of the the annual affordable housing report that runs through June 30.
The Big Mountain River townhouse project on Second Street was approved in July. It includes 20 townhouses with three units of affordable housing and a fee in lieu paid for the fourth unit.
Compton-Ring says that while the total number of new projects approved under the Legacy Homes Program has been low that may be changing soon.
"We've been talking with a lot of people that are looking at vacant land and trying to figure out what they can do with it," she said. "There could be a lot of residential growth happening soon."
The city earlier this fall updated rental rates and home prices associated with the Legacy Homes Program. The change increases the rates of the average home price and monthly rental rate by 6%, which also increases by the same amount the fee in lieu of affordable housing a developer must pay instead of constructing affordable units as part of a project.
The maximum rent for a studio apartment 70% average median income went from $854 per month to $905 per month. For a three bedroom apartment at the same income rate, the rent went from $1,267 to $1,344. 
For the Legacy Homes Program, the home price amount for the smallest home increases from $180,000 to $191,695 for a household making 100% AMI. A three bedroom house goes from $245,273 to $260,104. 
The fee in lieu of increases from $116,930 per unit to $123,927 per unit. 
The rental and house prices, along with the fee in lieu of housing, is based on a three-year average of sales in the 59937 ZIP code as obtained from the Northwest Montana Association of Realtors. 
The sales information, derived from the year's previous sales, does not include outliers sales of $5 million or greater.  
Recent Headlines
---