Fundraiser help provides vehicle for Whitefish man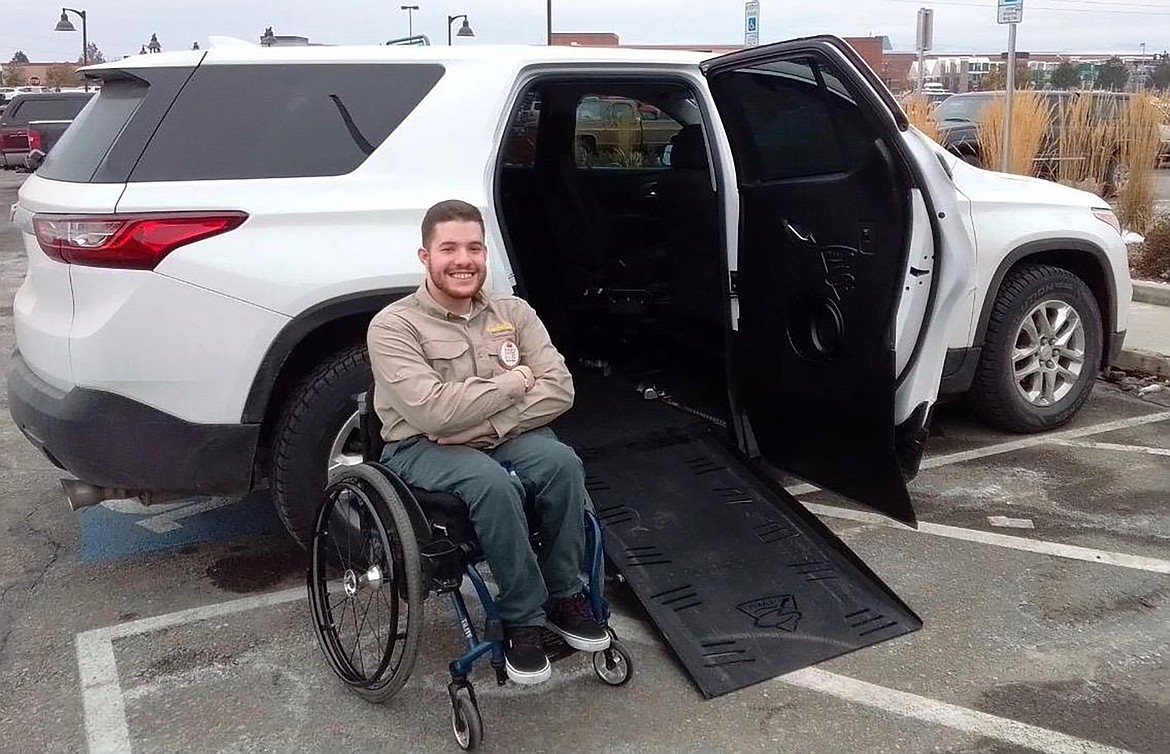 Josh Burt recently received a new vehicle after a two-year fundraiser by friends and family members.
|
November 4, 2020 1:00 AM
After almost two years of fundraising and factory delays, Josh Burt is now driving a specially equipped 2019 Chevy Traverse.

The Whitefish High School graduate was born with spina bifida and has been in a wheel chair his entire life due to paralysis in his legs.
In 2018, friends began a fundraising campaign to raise the money needed to purchase and modify a vehicle for Burt so that he could live independently after depending on his parents and friends for rides.
Friends spent months raising fund for the vehicle that came out to about $57,000, paying almost entirely for the vehicle and the retro fit, according to the GoFundMe page set for the effort.
Late last year the vehicle arrived and was immediately sent to a factory to begin extensive modifications for Burt to be able to operate the vehicle.
However, multiple delays were experienced and then the factory doing the work had to shut down due to COVID-19.
Just recently, Burt finally got to drive his new vehicle.
The vehicle has already helped him lead a more independent lifestyle and help him land a new job, according to Gene Langstaff, one of the organizers of the fundraiser.
---