Means to join Fort Lewis College cycling squad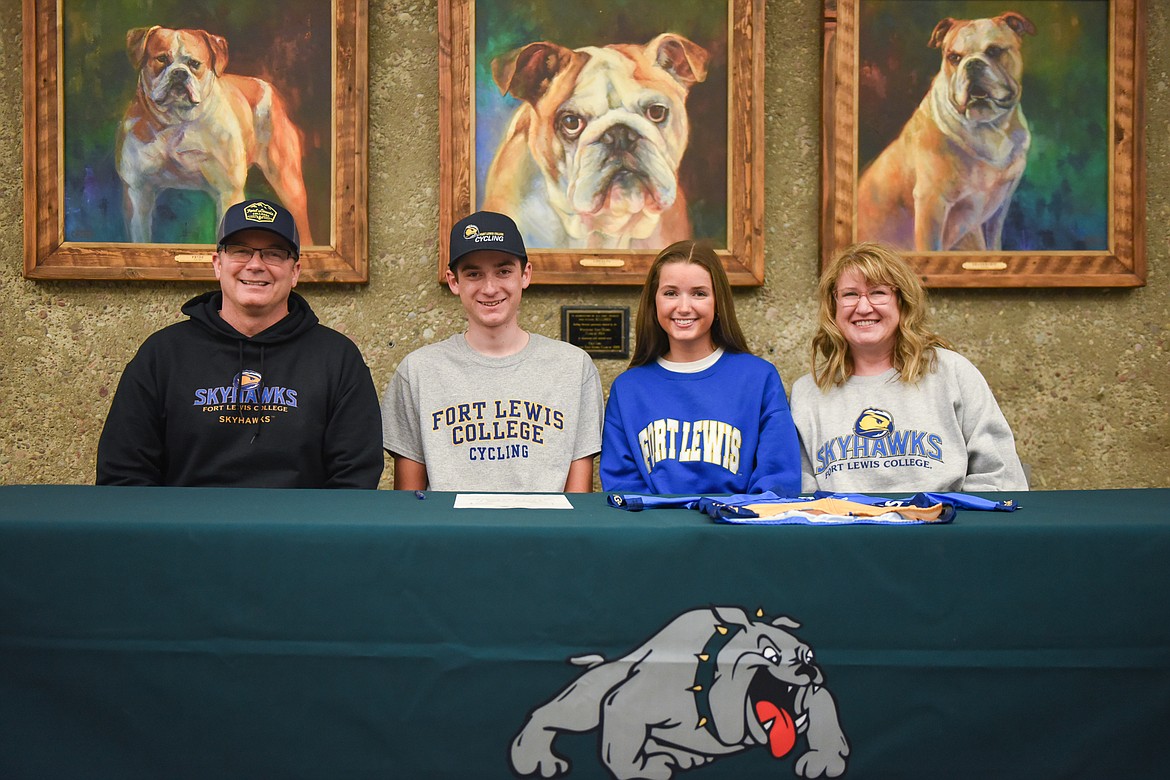 Whitefish High School senior Caden Means, pictured with his family, recently signed on to join the Fort Lewis College cycling team in the fall in Durango, Colorado. (Daniel McKay/Whitefish Pilot)
by
Daniel McKay
Whitefish Pilot
|
May 27, 2020 1:00 AM
Caden Means will take his talents to the collegiate level, having recently signed on to join the cycling team at Fort Lewis College in Durango, Colorado.
The team competes in five disciplines, including track, mountain biking, cyclocross, BMX and road, and has been named USA Cycling's top Division I team four times, most recently in 2011.
Means said he's had his eyes on the team for some time now.
"I remember a few years ago we came down for the national championships in Missoula and I saw the team and I thought it was really cool, they were performing really well. That was the first time I saw them, and I knew I wanted to be a part of that," Means said.
Means competed as a part of the Flathead Cutties team locally.
He says he's planning on majoring in biology at Fort Lewis, with an eye for physical therapy down the road. Looking ahead, he's most excited to join the team and explore the area.
"Just getting to ride new trails, getting to know the people on the team and building relationships," he said.
---