Flathead Forest releases draft decision for Salish Good management plan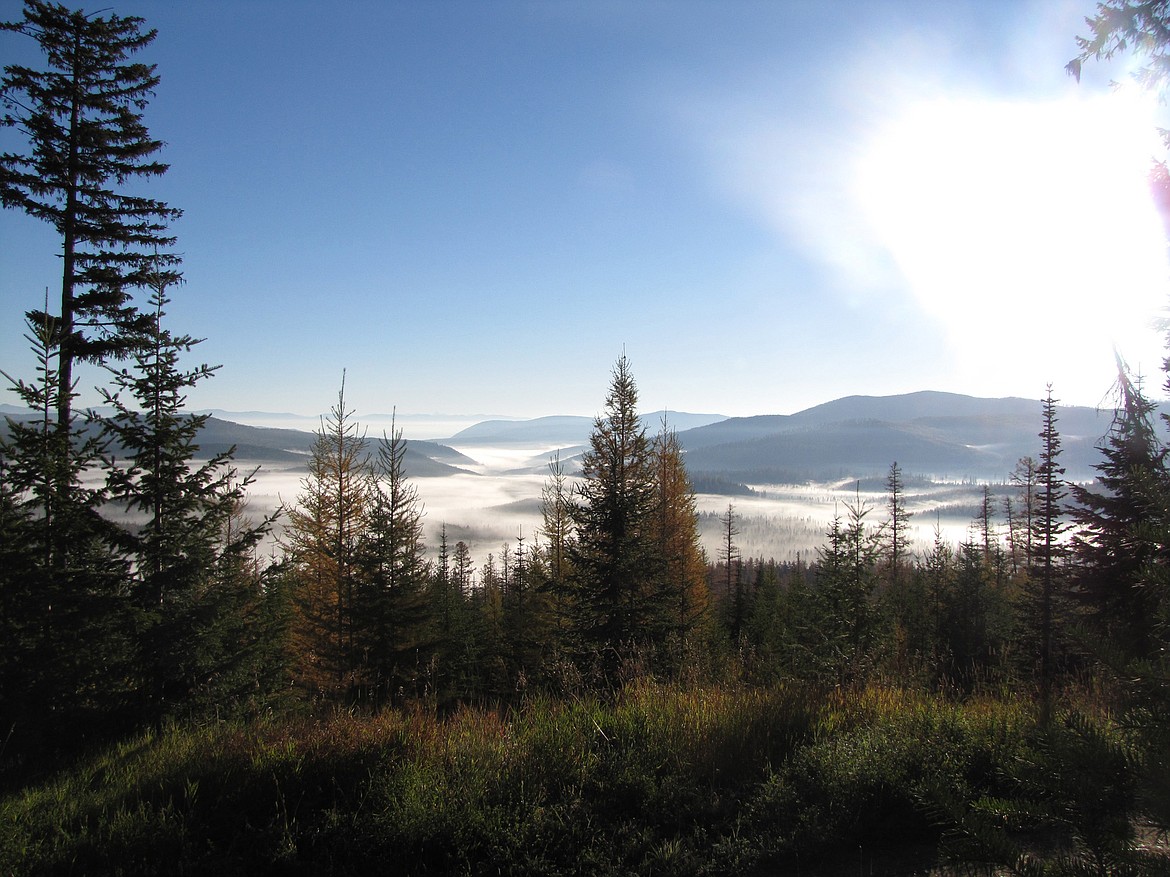 The view from Elk Mountain looking into the proposed Salish Good project area in the Flathead National Forest. (Photo courtesy of the Flathead National Forest)
by
Heidi Desch
Whitefish Pilot
|
May 20, 2020 1:00 AM
The Flathead National Forest has released a draft decision notice and finding of no significant impact for the Salish Good resource management project planned for the Tally Lake Ranger District.
The project area is about 56,000 acres in size located about 20 miles northwest of Whitefish on the west side of U.S. Highway 93. The area was analyzed to develop proposals to move the area toward desired future conditions outlined in the Forest Plan.
Forest management would occur on about 8,800 acres in the proposed alternative to alter tree species composition, stand density and result in more diverse age and structure of the trees to make it more resilient to wildfire, insects and disease.
Commercial timber harvest is called for on approximately 6,000 acres. An additional 3,000 acres would also be treated with thinning and prescribed burns to reduce forest fuels.
The forest says this would provide timber for local mills and reduce forest fuels.
The forest received nine comments during a public input period that closed in April.
Most were from neighboring landowners who expressed appreciation for hazardous fuels reduction, had questions about hydrologic effects, and wanted the forest to be mindful of viewshed impacts to their properties, according to a release. The remainder were from advocacy groups and state agencies.
Some of the comments identified concerns about impacts to wildlife and water quality, while others requested additional timber harvest opportunities and more hazardous fuel reduction.
Kurtis Steele, Flathead Forest Supervisor, in his decision said activities and effects of the project are all within the allowance of the Flathead National Forest Plan.
"I have determined that the benefits of improving landscape forest's age diversity, species composition and vegetative structure, resulting in reduced fire intensity and increased firefighter and public safety, as well as the increase in personal and commercial products to the local economy, outweigh the short-term and limited effects to any of the concerns raised during the comment period," Steele said.
As part of the project, the forest would build 3 miles of temporary and 35 miles of permanent administrative road, some of which would be open to non-motorized public recreation uses when not in use for log hauling purposes. The permanent roads would be used for future timber projects in the area.
Dozens of culverts would be approved for replacement, removal, or improvement. Those activities would reduce sediment to benefit water quality and aquatic habitat.
The project on May 21 enters an objection period, which is required by U.S. Forest Service regulation. The 45-day administrative review period allows people who have previously submitted timely, specific, written comments during any designated opportunity for public comment to file an objection to the draft decision.
Objections must be filed via mail to Objection Reviewing Officer, USDA Forest Service, Northern Region, 26 Fort Missoula Road, Missoula, MT 59804, by fax to 406-329-3411 or emailed to appeals-northern-regional-office@usda.gov.
For questions, contact Project Leader Tami MacKenzie at 406-758-3508 or tamara.mackenzie@usda.gov
For more information, visit the Flathead National Forest's website at https://www.fs.usda.gov/project/?project=47257
---