Whitefish Olympian Maggie Voisin named Freeskiing Athlete of the Year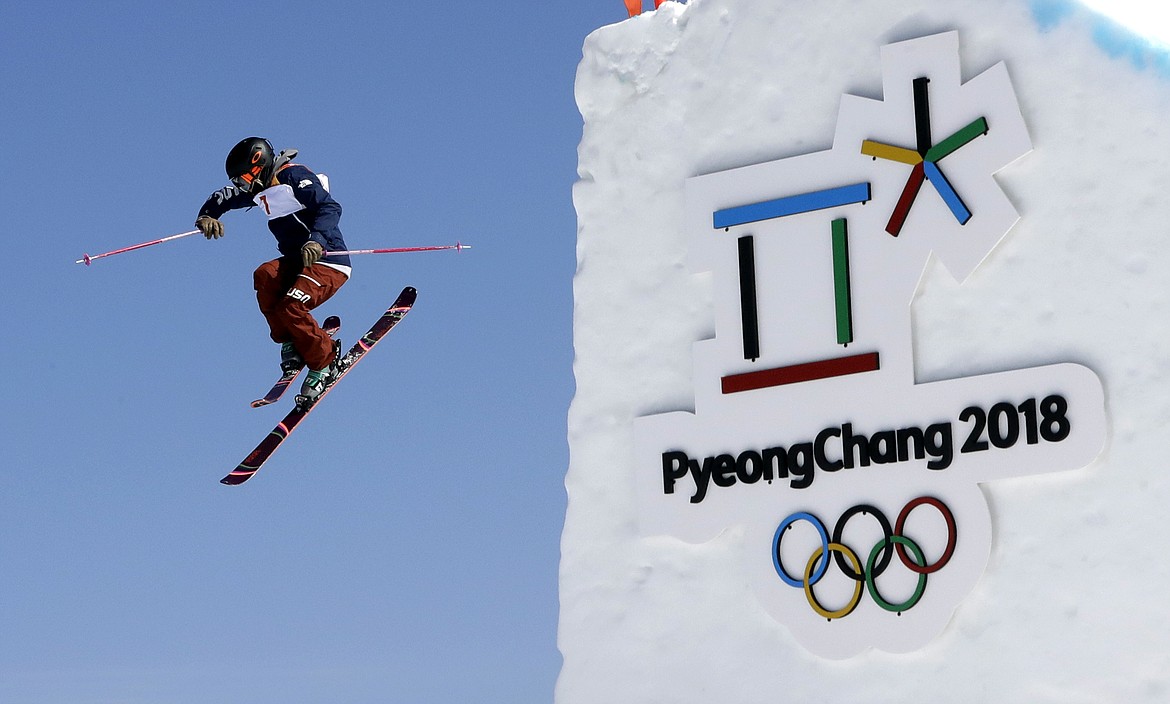 Maggie Voisin, of the United States, jumps during the women's slopestyle finals at Phoenix Snow Park at the 2018 Winter Olympics in Pyeongchang, South Korea, Saturday, Feb. 17, 2018. (AP Photo/Lee Jin-man)
by
Whitefish Pilot
|
May 15, 2020 7:52 AM
Olympian Maggie Voisin has been named Freeskiing Athlete of the Year by the U.S. Ski & Snowboard Team.
Voisin, 21, is a current member of the U.S. Freeski team, a two-time Olympian and a two-time X-Games Gold medalist.
"I can't thank the U.S. Ski & Snowboard community enough for this award," Voisin said. "I don't know what my life would look like without skiing and it's truly hard to express the kind of love and excitement it gives me every day. To keep it simple, I absolutely love what I do and am so grateful for the support and love to all the people who helped me along the way."
She finished the 2019-2020 season with three X Games medals, which brings her career X Games medal count to seven.
Voisin earned fourth place in slopestyle at the PyeongChang Olympics in 2018.
Voisin was born and raised in Whitefish, is an alumni of the freestyle team, and has been sponsored by Explore Whitefish since she was 13, which helped her cover competition and travel expenses in her early years.
The U.S. Ski & Snowboard Team announced the award on May 12 praising her "strength and determination" to overcome uncertainty after coming back from knee surgery to score five consecutive podium finishes.
"Her hard work led to exponential progression through the X Games tour, winning slopestyle bronze in Aspen, then hitting big air silver and slopestyle gold in Norway," the association said in a release. "Her X Games medals came on the wings of landing a perfect double cork 1260 safety to close out a season that also saw her on the Land Rover U.S. Grand Prix and Dew Tour podiums. Voisin's positivity and encouragement has positioned her as a team leader."
At the 2014 Winter X Games, Voisin won the slopestyle silver medal becoming the youngest skier to medal in X Games history.
Voisin qualified for the 2014 Olympic team as the youngest memer of the 2014 Olympic team, but she suffered a broken ankle during a training run and was unable to compete.
---