Owens wants to bolster state's economy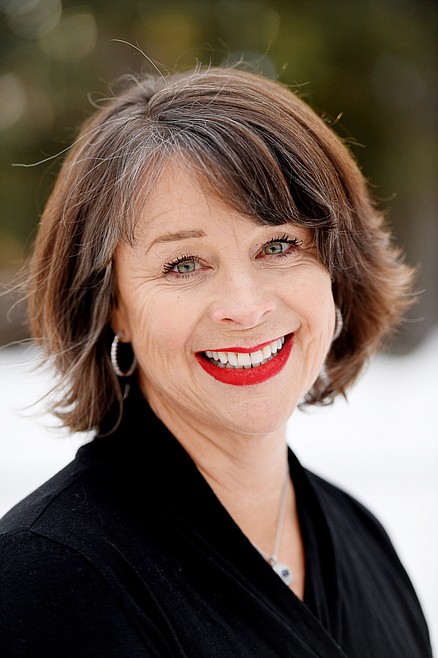 by
HEIDI DESCH
Editor
|
May 13, 2020 1:00 AM
Catherine Owens says she wants to create a strong economy for Montana, while protecting individual rights.
Owens is running for the House District 5 Republican nomination in the June 2 primary election.
"What qualifies me is that I love my country and I want to see it flourish and grow," she said. "I love Montana and I want to see more economic growth in Montana."
Owens, 54, has been a stay-at-home mom for 25 years. She is married to husband Mark and together they six children and two grandchildren.
This is her first time seeking political office. Owens has lived in Whitefish with her family since 2011 after moving here from Texas.
Owens graduated from St. Mary's College with a degree in political science.
She is a volunteer with 4-H, in Whitefish schools, and at St. Richard's Catholic Church. Her family has also hosted international students.
"I've gotten to know people really quickly in that time because when you have five children in four different schools, being involved in church, being involved in athletics, you get to know people," she said.
Creating a strong economy remains a basic tenant of her campaign. Owens says she wants to focus on efforts that would ensure families can feed themselves and have the opportunity to purchase their own home.
She says her top priority and most important issue facing the state is economic growth and lower property taxes.
"We need to relieve the average person of the burden of taxes and low income," she said. "When you relieve people of the burden of putting food on the table they have a little extra income and through a higher-paying job and lesser taxes, then they can start to begin seeking out something they love to do and they can be creative."
She says this can lead to entrepreneurship and ingenuity for people to seek out the American Dream.
To improve Montana's economy, she says opening coal mines will create higher paying jobs for residents and the state will profit from the royalties of functioning coal mines.
"That's higher paying jobs," she said. "That's money back into the school trust that will possibly allow us to lower property taxes."
Owens terms Gov. Steve Bullock's response to COVD-19 as "government overreach." She takes particular issue with allowing liquor stores to continue operating during the stay-at-home order, but not allowing churches to operate.
"There's no one-size-fits all approach for how we should respond to COVID-19," she said. "We should not respond the way New York responds. It's very important to listen to the people because we pay his paycheck. The cure has been worse than the curse."
She says there was ways that the economy could have kept going.
She also takes issue with schools being closed for the remainder of the school year, noting that lower cases of abuse are being reported as a result and that children are forced to be at home with some in unsafe situations.
"We don't have eyes on these kids," she said. "And that's where it's not worth it to keep kids out of school and have our economy shut down. We're going to see a lot more problems as a result than the deaths from COVID-19."
In regards to spending on public school K-12 education, Owens says she sees a lot of waste in school spending.
"We don't have a revenue problem, we have a spending problem," she said. "On a whole we need to look at where the money is going — is the money going to the children or is it going to a green house?"
She says it's important to determine if the money is being spent in the "trenches or going into the bureaucracy."
On the issue of affordable housing, Owens says improving the economy and providing higher-paying jobs will mean the state won't need to "intervene in our lives."
"Better paying jobs will empower people," she said. "Everybody feels better when they can do it on their own."
She says she teaches her own children that if they work hard they can achieve the American Dream.
Owens is facing fellow Republican Shawn Guymon in the primary election. Early voting began May 8.
The winner of the primary election will face incumbent Democrat Dave Fern in the Nov. 3 general election.
Owen's Facebook page is https://www.facebook.com/CatherineCaresMTHD5/
---