Business owners look for future promotion of Wisconsin corridor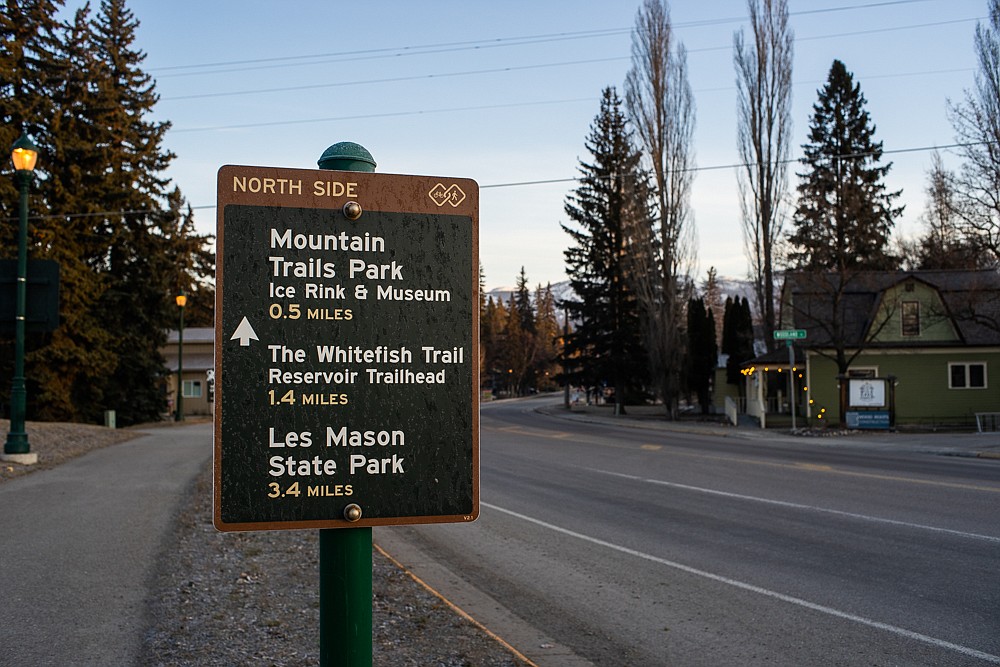 Business owners on Wisconsin Avenue are working with the Whitefish Chamber to help identify and address the issues facing the corridor. (Daniel McKay/Whitefish Pilot)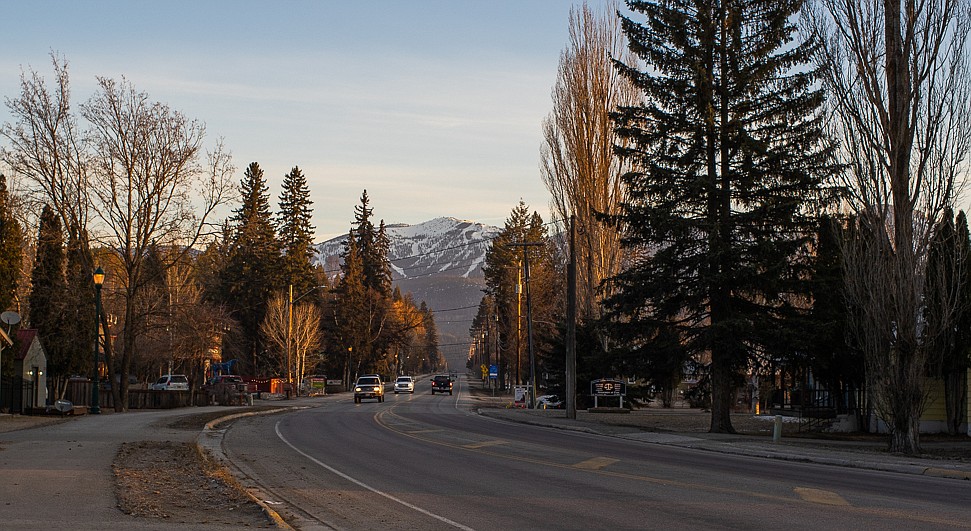 Business owners on Wisconsin Avenue are working with the Whitefish Chamber to help identify and address the issues facing the corridor. (Daniel McKay/Whitefish Pilot)
Previous
Next
by
Daniel McKay
Whitefish Pilot
|
March 25, 2020 1:00 AM
All businesses face unique problems, but for those in the Wisconsin Avenue corridor, the issues can be different from those of downtown.
The Whitefish Chamber of Commerce earlier this month held a neighborhood business meeting, with the intention of hearing out the issues and possible solutions unique to the businesses north of the viaduct.
Kevin Gartland, executive director of the chamber, led the meeting, held at Piggyback BBQ, by noting how the corridor doesn't have an organized group pushing for its interests the way other parts of Whitefish do.
"There are unique issues over here. Certainly you don't have the focus put on you the way downtown does, and downtown has had their own special group, the Heart of Whitefish, working for them for years," he said. "That's why we're here, to hear what's going on with your business."
For many, the frustrations start with traffic, which is its own issue in itself. Because Wisconsin Avenue is a state highway, it falls under the purview of the Montana Department of Transportation, rather than the city.
Therefore, many of the issues brought up by Wisconsin Avenue businesses can't be solved quickly.
For instance, those in attendance made suggestions like speeding up or slowing down traffic along Wisconsin Avenue, which starts at 35 miles per hour at the viaduct and increases to 45 just north of The Lodge at Whitefish Lake.
Others said they'd prefer to see more crosswalks so folks along the bike path can safely cross the street to businesses on the other side of Wisconsin Avenue.
Gartland, who is on the committee looking at how MDT may address traffic issues in Whitefish, said the tough part is aligning the city's values with the state transportation department's.
In his experience, he said, it requires pushing the city's strong priorities to ensure they're considered.
"You can have success with that, look at what they've done downtown. The Montana Department of Transportation wants to move it through as quickly and efficiently as possible and as cheaply as possible. Those are their three priorities, and the priorities of the downtown group and the city was, 'You're not going to move them as cheaply and quickly and efficiently through downtown Whitefish, because we want them stopping here,'" Gartland said.
Alongside traffic, those in attendance lamented the lack of foot traffic enjoyed by their downtown counterparts.
Wisconsin Avenue is a long walk, Gartland noted, and while some people come to Whitefish for such excursions, it's not for everyone.
Jeff Carl, with Jalisco Cantina, a restaurant planned to open on Wisconsin Avenue this spring, said he doesn't see Wisconsin Avenue presented as an activity worth doing for visitors.
"It's not enticing, it's not done up," he said. "The path has nothing, there's nothing that shows information, there's never flowers or decorations hung. It's the same with the bridge — you feel like you're going away from something when you go over the viaduct instead of going toward something."
One idea, then, is to pretty up the walking path that runs alongside Wisconsin Avenue.
This could be done through better collaboration between plowing and street sweeping crews, which Edna White of The Lodge at Whitefish Lake said often are pushing back everything just removed from the sidewalk.
"This past winter it was maintained better than ever before. They plowed it most days that it snowed, but the problem is that oftentimes they would plow the pedestrian path before the road snowplow went through, so the snowplow would go through and throw all the heavy dense snow onto the path," White said. "I think just some coordination between those service providers needs to happen."
Another suggestion was to decorate the path with flowers, similar to how downtown businesses chip in to pay for flowers.
That option could be cost prohibitive with less businesses chipping in for more flowers, Gartland noted.
Building off of Gartland's suggestion for some sort of spring or summer event unique to the corridor, Chamber Membership Director Melissa Ellis floated a way to increase foot traffic and add to Nancy Cawdrey Gallery's Summer Art Fest in June.
"I'm not sure if you are open to the idea of having artists come and display their artwork, maybe donate a wall and have people walk in Piggyback or Hidden Moose and say, 'This is our featured artist,' and then that way they can walk up and down the corridor and go into every different store," she suggested.
Steve Cawdrey, Nancy's husband and manager of the gallery, was all ears.
"We think it's a great idea," he said. "We would do it in a second."
Gartland said he hopes to form a standing committee to deal with the corridor, something more formal in its meetings but also as a way to solidify the corridor and its interests.
Part of accomplishing that is finding a better way for the corridor to brand itself, he said.
During the meeting, those in attendance floated ideas like the Wisconsin Corridor, the Lake and Mountain Corridor, the Resort Corridor and others.
While a decision wasn't required during the gathering, Gartland stressed the importance of giving visitors something to grab on to when they think about Whitefish north of the viaduct.
"The folks who come to Whitefish because it's a quaint little town and they don't know there's more of the quaint little town on this side until they buzz up to the mountain at 45 miles per hour," Gartland said. "We don't have to make a decision today on that, but we need to be thinking about it. If we're going to create an identity and make people know, then we've got to be able to peg it somehow. It'd be really great to have some kind of branding that works for everything, and that's tough to come by."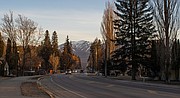 ---