Bulldogs still waiting for starting gun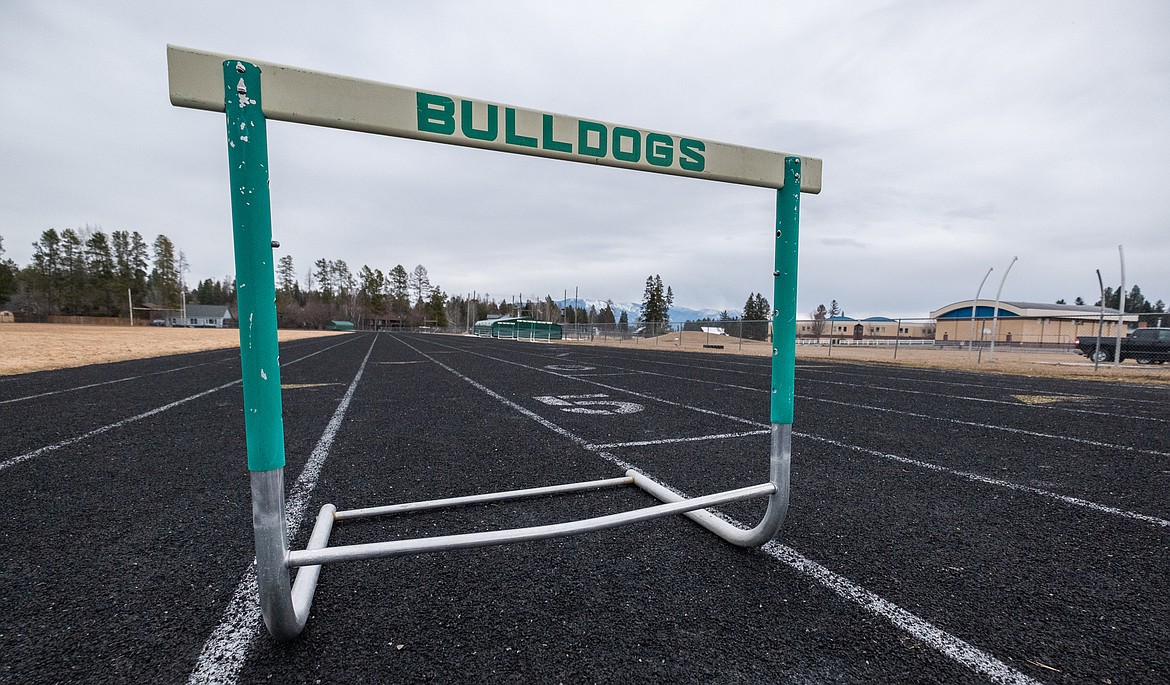 As Montana schools close to prevent the spread of the coronavirus outbreak, the spring sports season hangs in the balance. (Daniel McKay/Whitefish Pilot)
by
Daniel McKay
Whitefish Pilot
|
March 24, 2020 11:52 AM
As attempts to control the spread of the coronavirus outbreak have shut down Montana schools for the time being, the closures have also threatened promising spring sports seasons for Whitefish athletes.
Heading into the season, Whitefish had girls tennis and track teams looking to defend their state titles from last season, while the boys tennis team was looking to improve on last year's second place finish.
Whitefish High School Activities Director Aric Harris said there's still no indication of how long the season will be postponed — or if it will be canceled entirely.
Mark Beckman, Executive Director of the Montana High School Sports Association, issued a suspension of the season through April 13, and Harris says he's just waiting for new information from Beckman at this point.
"That's causing some uncertainty since nobody really knows where this thing will go. He's got the final say, and once we hear his final directive we'll act accordingly," Harris said.
On March 15 Montana Gov. Steve Bullock announced the closure of all public K-12 schools from March 16-27 in an attempt to prevent the spread of the virus, and with that came the suspension of all extracurricular activities.
Whitefish sports started their practices a week earlier on March 9, and were set to begin competition in the final week of March.
Harris said he and his coaches had talked about the potential for closures, but things moved so rapidly nationwide that the closures still came faster than expected.
"When we began the season and even when we had our preseason meeting, we thought it was probably a longshot, but we were still having discussions and preparing just because nobody knows," he said. "There's a lot of uncertainties today, but there's the things we can control, like canceling practices and games. We're just in that wait-and-see mode."
Girls tennis coach Patrick Dryden said things moved fast heading into the season.
"We started practice two weeks ago and we were all hoping we could make it to spring break before things closed down and that didn't happen, things are accelerating," he said. "We could all see it coming."
Dryden said the suspension of the season is hard for his team and for every team across the state.
"I think it's disappointing for everybody, it doesn't matter what type of team is coming back, a championship contender or starting from scratch," he said.
The hardest part is the seniors, who he's coached for years, potentially losing out on their final season.
"That's the difficult part. We've been together actually for six years, since I've had them in seventh and eight grade basketball. I've been coaching them for six years and they're a special group. We met once a week throughout the fall and we moved indoors to the summit in December. It looked like we were in pretty good shape for the season," he said.
Harris echoed the sentiment, noting the student athletes are the ones hit hardest without a spring season.
A suspension of the season would only have consequences on the students, he added.
"My heart breaks for these kids and their parents that want to watch their senior kids compete. I hope it doesn't come to that, I hope we can find a solution and that things get better," he said. "We have great leadership both within our district and locally within our state. We're going to make the best decision for our kids and the families of our kids and our community."
As to whether or not the season is to come, Dryden argues that tennis fits in pretty well with the social distancing guidelines — provided no one shakes hands — but says he's not trying to guess at what will happen.
"I try not to dwell on it, that's for sure. I think best case scenario is to have a very scaled down season and maybe a divisional or state tournament," he said. "It's just not worth trying to predict, because it's out of our control."
---