Whitefish closes playgrounds, recreation facilities in response to coronavirus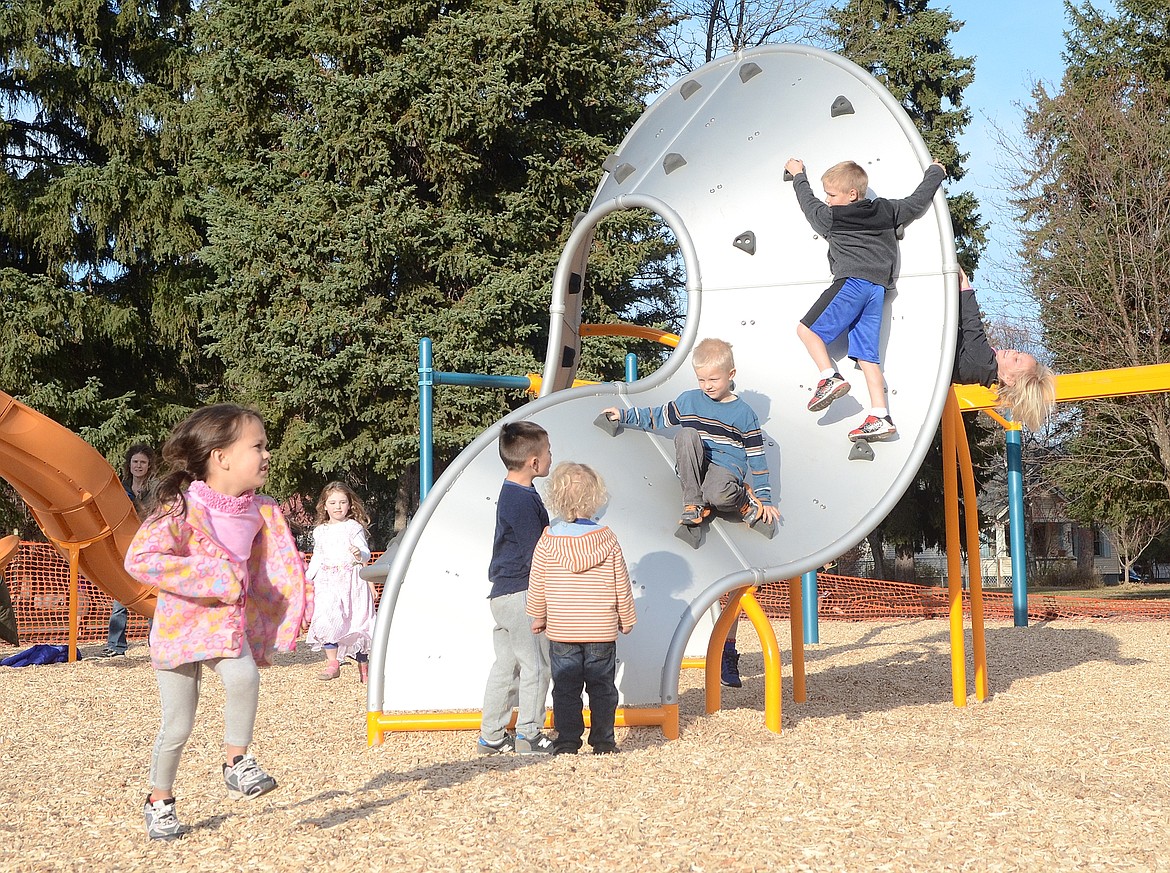 The playground at Memorial Park in Whitefish. (Pilot file)
Whitefish has closed its public playgrounds and park buildings, in response to the coronavirus.
The Whitefish Park Board on March 17 approved changes to the operations for park facilities. All open space parks, including the Hugh Robers WAG park, will remain open but signs at the parks are recommending social distancing and public restrooms are closed.
Parks and Recreation Department facilities, the Stumptown Ice Den, Roy Duff Memorial Armory and City Beach concessions, are closed until further notice.
"This public health crisis has us all facing unprecedented challenges that are causing far reaching impacts in our community," City Manager Dana Smith said in a statement. "We know many of you enjoy using our parks and park facilities, but this is in the best interest of our community as we are committed to your health and well-being."
The closures are a result of the coronavirus pandemic and recommendations from health officials that public gatherings be limited to slow the spread of the virus.
The city's pickleball, tennis, and basketball courts will also remain open with signs recommending social distancing.
However, all gazebo rentals currently booked will be canceled due to those typically being rented for gatherings of more than 10 people. Gazebos will remain open for the general public's use.
All park events are postponed until further notice.
The City Beach boat launch, which was already in off-season status, will remain that way with it gated and requiring an access code to open.
For more information or questions about outdoor recreation in Whitefish, call the city Parks and Recreations Department at 406-863-2470.
Recent Headlines
---