Whitefish Schools close, organize remote learning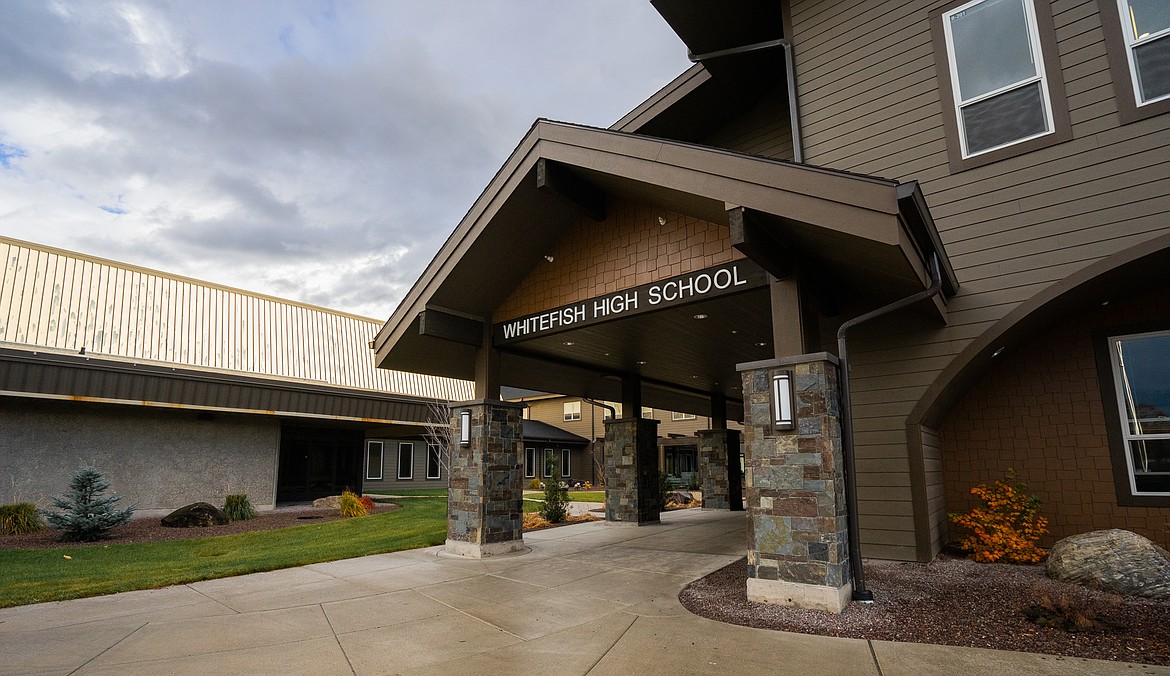 by
Daniel McKay
Whitefish Pilot
|
March 17, 2020 1:59 PM
After Montana Gov. Steve Bullock announced on Sunday the closure of public schools through March 27, Whitefish Schools are ready to move forward with remote learning.
The Whitefish School Board held a special meeting Monday night to detail the district's path moving forward as schools, businesses and other organizations shut down to prevent the spread of the coronavirus.
While Monday's meeting was planned nearly a week ahead of time, Superintendent Heather Davis Schmidt said she and other school administration found themselves scrambling once Bullock's announcement came around 5 p.m. on Sunday.
The closure includes this week and next, the latter comprising all of the district's spring break, but Davis Schmidt said she and others aren't exactly counting on the closures ending there.
"I just have the feeling that it's just the start, and I anticipate it's going to be a much larger closure, although we don't have that information at this point in time," she said.
Moving forward after spring break, which runs March 23-27, the district plans to move to a remote teaching scenario, where teachers will generally work from their office and connect with students at home via online services like the Google Drive Suite and Google Classroom.
Google services are available on all platforms, including Mac OS, Windows, Chrome OS, Android phones, iPhones and more.
This will apply primarily to grades 3-12, and Chromebooks and paper materials will be supplied to those without the appropriate technology, district Director of Technology Jacob Phillips said.
"We did identify some students who do not have devices at home, so we'll be reaching out to those specific families to get Chromebooks checked out to them. Also, while we cant' directly help if they don't have Internet service at home, Spectrum did offer to have free Internet for homes that do not have Spectrum connections for the next 60 days," Phillips said. "That would help the student still be able to participate online in their classes. If that still doesn't work, you still have the paper and packet forms."
According to a staff survey, about 65% of teachers said they already use Google Classroom in some way, and about 60% said they're already comfortable teaching solely through the platform.
Phillips said he also has about 15 staff members who are "extremely comfortable" with the technology and willing to help teach their peers. That group, he said, has been dubbed the "superheroes."
"A lot of people are really familiar with it and comfortable using it, and those that aren't, that's fine," he said. "We'll help them get used to it."
Grades K-2 will rely on paper packets instead, which will be picked up at a "drop-off" point on Mondays and, come the next Monday, the prior week's packet will be returned for grading and a new packet will head back home.
The final schedule for packet pickup and drop off will come soon.
The district's food services staff will provide food to anyone age 18 and under, with drop off sites including Muldown from 11 a.m. to noon, Whitefish Middle School from 11 a.m. to noon, Forest Acres from 11 to 11:30 a.m., and City Beach from 11:45 a.m. to noon. Each kid is entitled to one lunch and one breakfast per day, and does not need to be a part of the free and reduced lunch program or enrolled in the district to receive these meals.
Olney Bissell School will be making stops at Martin Camp Road at 12:15 p.m. and in Olney at the Mercantile on noon.
Food will not be provided during spring break on March 23-27.
Jay Stagg, Food Services Director for the district, said the Food and Drug Administration recently relaxed their regulations on how to serve school food, which makes life easier for his staff as they get ready to serve students during the shut down.
"Basically they're allowing us to switch to the summer feeding model, which allows for mobile feeding, but also allows for all the meals to be free to anyone under 18. So that's the model we're following," he said.
Stagg added that Monday morning his staff sterilized all of the kitchen equipment as well.
Board Chair Nick Polumbus shared his concerns about what kind of inventory is available to Stagg, as grocery stores nationwide have been hit by customers stocking up and emptying shelves in preparation for weeks at home.
"I've definitely already run into some issues with our food purveyor, they were out of a couple things I was ordering for Wednesday," Stagg said. "It's a definite worry. Especially using FSA, they're distributing to the whole northwest, which is a highly affected area. I guess [we'll have to] get creative. I have quite a bit of stuff already in stock, but things like bread, fresh vegetables and fresh fruit, we'll see."
All staff, classified and certified, will be paid for their regularly scheduled days for Monday and Tuesday, and beginning March 18, all staff will be expected to work on-site during their regular hours, though exceptions can be made for staff older than 60 years old, those who may be immunocompromised, or those with specific childcare needs, Davis Schmidt said.
Along with the suspension of academic activities, the Montana High Schools Association also suspended all extra-curriculuar activities, including competitions and practice, indefinitely and will re-evaluate the suspension on April 13. This applies to high school as well as middle school activities.
Whitefish spring sports had their first practices on March 9 and were set to kick off their season with competitions in the final week of March.
All Whitefish Schools playgrounds and the Performing Arts Center are also closed.
The whole process has been fast-moving and ever-changing, the board noted.
As Polumbus said, this is uncharted territory. The best the schools can do is help lead in these times, he said.
"This is daunting. I think that a lot of hard work has gone into it already, and it sounds like it's just enough to scratch the surface to see a lot more hard work ahead. It's compounded by the thought of how our students are going to react and handle this, and where they're going to be in two weeks, or whatever it might be," he said.
"I think we need to, as a team and as a community, remember we're all going through something that none of us has ever done before. [We need to] have patience with each other and patience with the families. This is a really big deal, and we are going to play a really hopefully stabilizing role in all this and I think we need to have each other's back and be patient with each other and know that people are stressed out and fearful. We have an opportunity to help, and I think that's how we need to carry forward."
The school district is planning on issuing another update by 6 p.m. on March 18.
---