Carolyn Ann Pfrimmer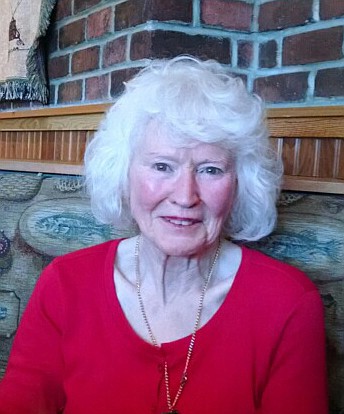 Carolyn Ann Pfrimmer passed away in the evening of Saturday, March 14, 2020. She was surrounded by family when she left with God; and when she did so, it was with the same grace and peace that she was so well loved for in life.
Carolyn was born on April 16, 1932 in North Hollywood California to George Silas Payton and Alenath Maybell Binford. A strong and driven woman, Carolyn's life goal was to play music and teach. Both of which she did while living in Whitefish, Montana. Over her 35 year teaching career, Carolyn was fortunate to have taught over three generations of students, all of which are recorded and kept in scrapbooks that she had made each year.
She attended North Hollywood High School and Lincoln County High School before earning her bachelors in elementary education with a minor in music at Western Montana College and her masters in elementary education at the University of Montana.
Carolyn was awarded International co-worker of the year and the Women of the Moose award, has been a member of Delta Kappa Gamma for 60 years and was named First Lady of Whitefish. She was an active member of the United Presbyterian Church, the Museum Society, Moose Lodge, the Whitefish Historical Society, Calamity Singers, and Bridge club. She also worked out every day at The Wave in Whitefish, swimming and doing Tai chi to stay active and busy. She was always very busy.
Carolyn was preceded in death by her husband Bruce Pfrimmer, her father and mother and her brothers Kenneth and Donald Payton. She is survived by her brother Richard Payton, her three sons David, George and Jerrald Pfrimmer, as well as four grandchildren and four great-grandchildren.
Our lives and world were made better by Carolyn's grace and contributions each and every day. She is a light that will shine on forever though all of us.
In lieu of flowers, you can donate in Carolyn's name to the scholarship fund for the Glacier Camp and Conference Center, P.O. Box 384, Lakeside, MT 59922. A discrete family service will be held to honor Carolyn. For family friends and community members, there will be a celebration of life ceremony held in the summer.
Please visit Carolyn's online memorial at https://www.austinfh.com/
Austin Funeral and Cremation Services in Whitefish is caring for Carolyn's family.
Recent Headlines
---