Resort closes for season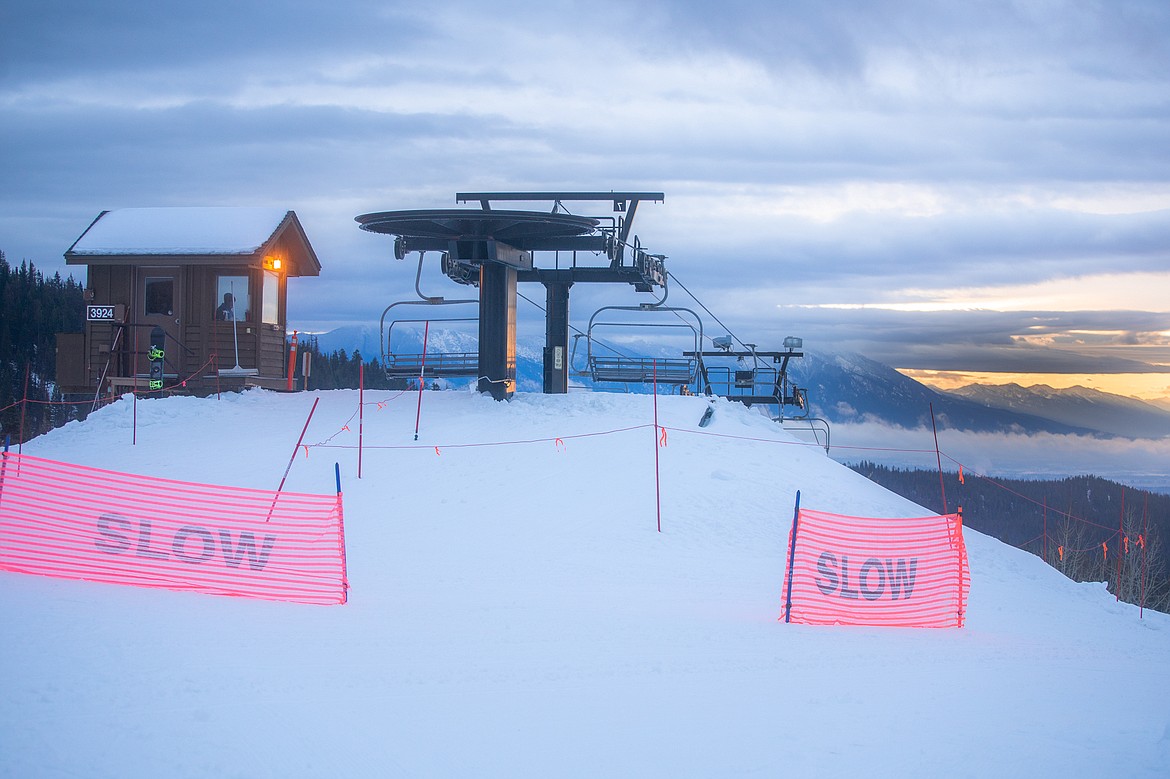 Whitefish Mountain Resort announced Sunday it would close the season early in the hopes of containing the spread of coronavirus. (Daniel McKay/Whitefish Pilot)
by
Daniel McKay
Whitefish Pilot
|
March 16, 2020 1:29 PM
Whitefish Mountain Resort closed early for the season on Sunday.
Just a day after announcing that the resort would remain open until its April 5 closure date, the resort on March 15 changed course, deciding to close at the end of the day.
The decision, according to a release from the resort, comes in the hopes of limiting the spread of coronavirus, which has not yet been detected in the Flathead Valley, though several cases were identified last week elsewhere in Montana.
"It is with a heavy heart that we have reached this decision however, we feel at this time this is the best thing to do for the health of our employees, guests, and our community," Whitefish Mountain Resort CEO Dan Graves said in a prepared release. "We sincerely apologize to our guests currently at Whitefish Mountain Resort and those who have planned trips here this March and April. It is particularly upsetting because we are all skiers and understand how important this recreation is to our mental health."
All restaurants, rental and retail shops will close alongside ski operations, and all events, such as the Pond Skim and the Dummy Derby, have been canceled for the remainder of the season.
The resort's lodging department will contact current guests and existing reservations to make alternate travel agreements, and the resort says it has relaxed its cancellation policies and will continue to honor its "relaxed policy" with summer reservations.
WMR spokesperson Riley Polumbus said the resort had been looking at an early closure once the coronavirus outbreak began to speed up mid-week.
With other resorts closing around the country, she said it just felt like the right thing to do.
"As things ramped up last week, I'd say around Wednesday, we've been looking at it, discussing it and re-discussing it," Polumbus said. "Things have changed hourly within the world and within the industry. In light of recent announcements we feel we need to do the same thing."
Polumbus said the decision comes as a "heavy announcement" and it's too early to tell what kind of effect the coronavirus will have on the summer visitation season starting in May.
"That'll be the next thing," she said. "For now, we're just going to focus on what we need to do with this closure."
Jeff Fiftal, one resort season passholder, said that while he's not against closing the resort for health reason, the resort is saving money by not operating for the 21 remaining days of the scheduled season and therefore should refund passholders.
"In my opinion, the right thing to do for your pass holders who paid you in advance for their season pass, is to either give them a 17.2% refund, or to give them a 17.2% discount on next season's pass," he wrote in an email addressed to the resort and provided to the Pilot. "For a $675 pass, the prorated 17.2% refund would be $116.10 per adult season pass holder."
Nick Polumbus, director of marking and sales for the resort, in a reply said the resort's focus in making the decision to close early has been on the safety of staff, who were fairly concerned about their own health with visitors coming to the resort from all over.
"As for this season's current passholders, we are incredibly sorry the season had to end early (we wanted to keep skiing too)," Polumbus wrote. "We will continue to refund passes per our stated policy for those who were injured and unable to ski this season due to their injury."
Polumbus said pricing for next year's passes has not yet been set, but will be announced at the appropriate time.
Guests that have purchased advanced tickets online are asked to email info@skiwhitefish.com rather than calling the resort as it is expected that call volume will be high.
All seasonal employees will be given the opportunity to receive work assignments through their scheduled work period.
---