Special Olympics winter games canceled over coronavirus concerns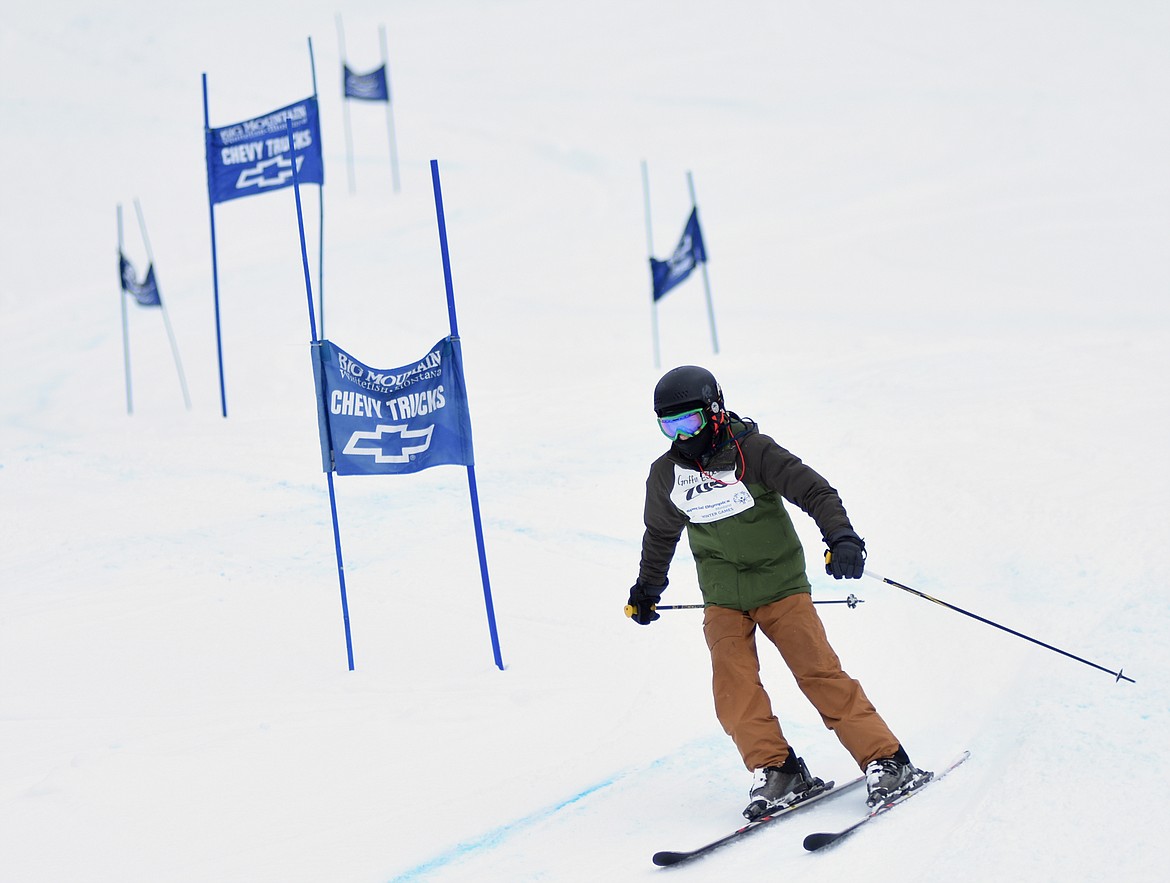 A skier hits a turn in the Intermediate Slalom at the Montana Special Olympics in 2017 at Whitefish Mountain Resort. (Pilot file photo)
by
Whitefish Pilot
|
March 11, 2020 3:28 PM
The Special Olympics winter games set to be held next week at Whitefish Mountain Resort have been canceled due to concerns around the coronavirus.
The Glacier Area Winter Games had been set to take place here on March 20.
On Wednesday Special Olympics Montana made the announcement.
Rhonda McCarty, CEO of Special Olympics Montana, said in a statement that based on direction of Special Olympics International, the Montana organization had has suspended all sport training and competition activities and other programs involving our athletes through March 31.
"The health and safety of our athletes, volunteers, staff, and partners remains our top priority," McCarty said in an announcement on the organization's website. "Thank you for your patience and understanding as we navigate this constantly changing environment while striving to make the best possible decisions based on the well-being of our athletes and all constituents at the forefront."
Special Olympics Montana said in a statement that it continues to monitor the situation and is working with Special Olympics International to reevaluate after March 31.
The Special Olympic's Glacier Area encompasses Flathead, Lincoln, Lake and Sanders counties.
Special Olympics Montana is a statewide nonprofit organization that provides year-round sports training, athletic competition, and health-related programming for individuals with intellectual disabilities.
A Montana resident visiting Maryland tested presumptive positive for the coronovirus, Montana Gov. Steve Bullock announced on Wednesday.
There have been more than 1,000 cases of the virus confirmed in the United States.
The virus spreads between people in close contact through respiratory droplets when an infected person coughs or sneezes. Symptoms include fever, cough and shortness of breath.
For more information on the coronavirus, visit the Flathead City-County Health Department's website at https://flatheadhealth.org/novel-coronavirus-covid-19/ or call (406) 751-8188.
---