WHS Drama Club brings 'MASH' to stage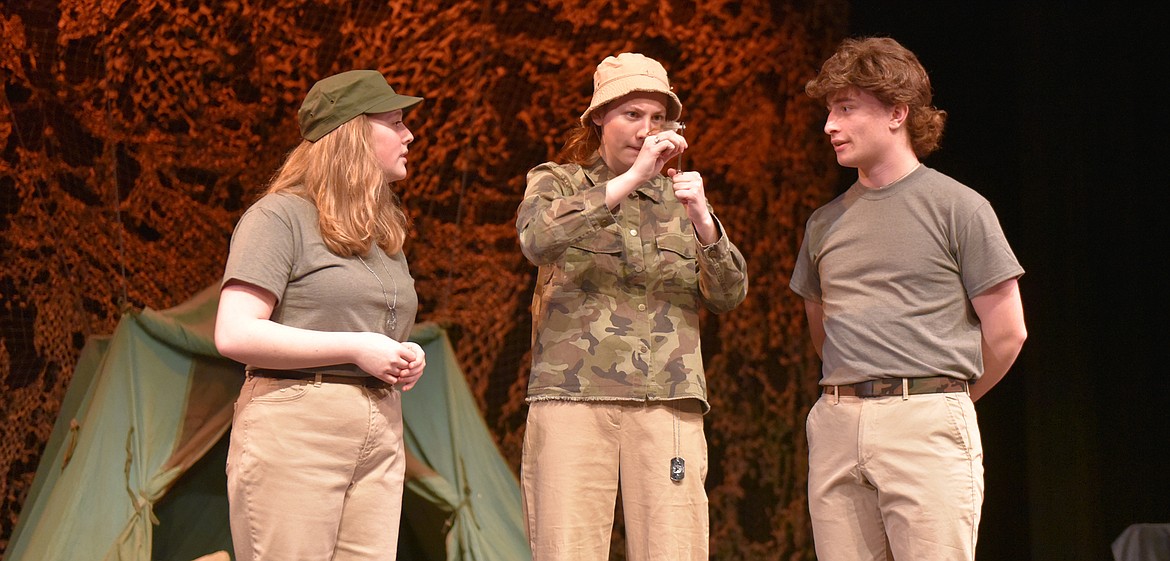 Lucy Schindler, as Major Margaret Houlihan, left, and Luca Welle, as Major Frank Burns, right, discuss concerns with the Army unit while Eden Scrafford, as Lt. Colonel Henry Blake, ties a fishing fly during a rehearsal for "MASH" at the Whitefish Performing Arts Center. (Heidi Desch/Whitefish Pilot)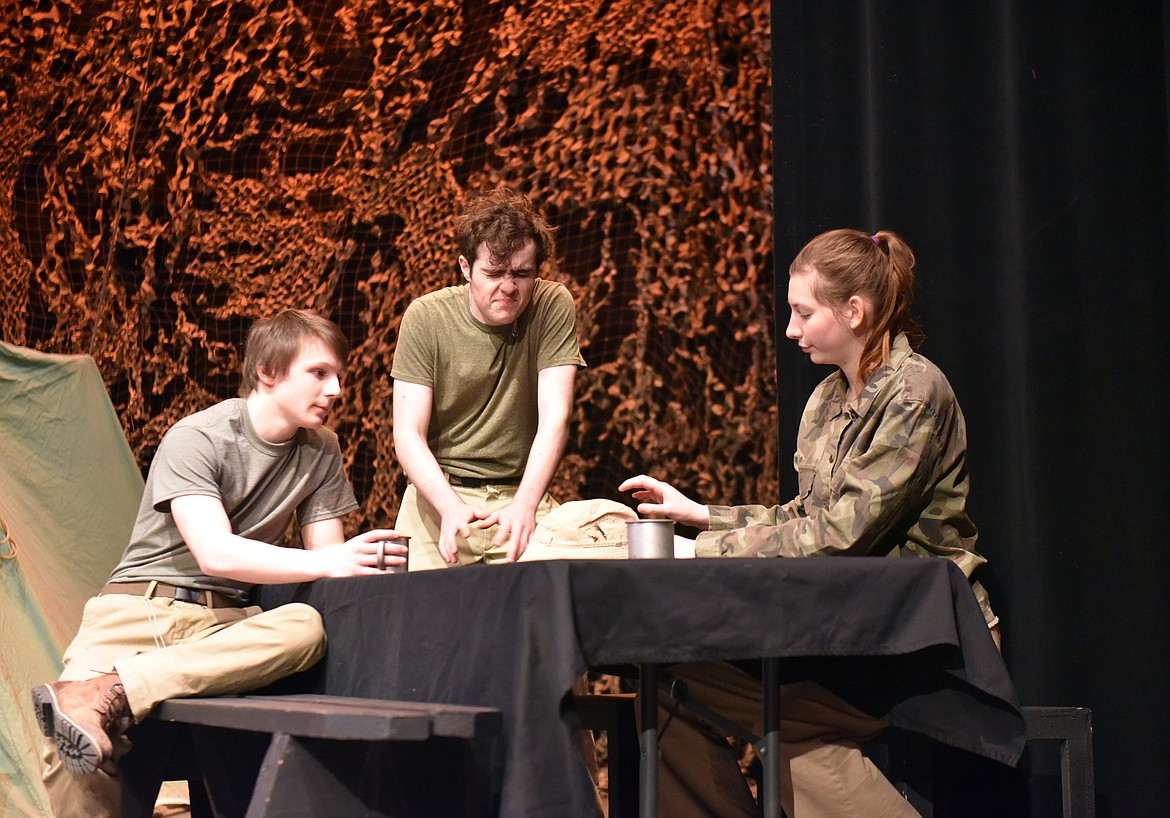 Nathan Sproul, Dashiell Schindler and Eden Scrafford discuss the state of the Army hospital unit during a rehearsal for "MASH" at the Whitefish Performing Arts Center. The Whitefish High School Drama Club brings the play to the stage on March 5, 6 and 7. (Heidi Desch/Whitefish Pilot)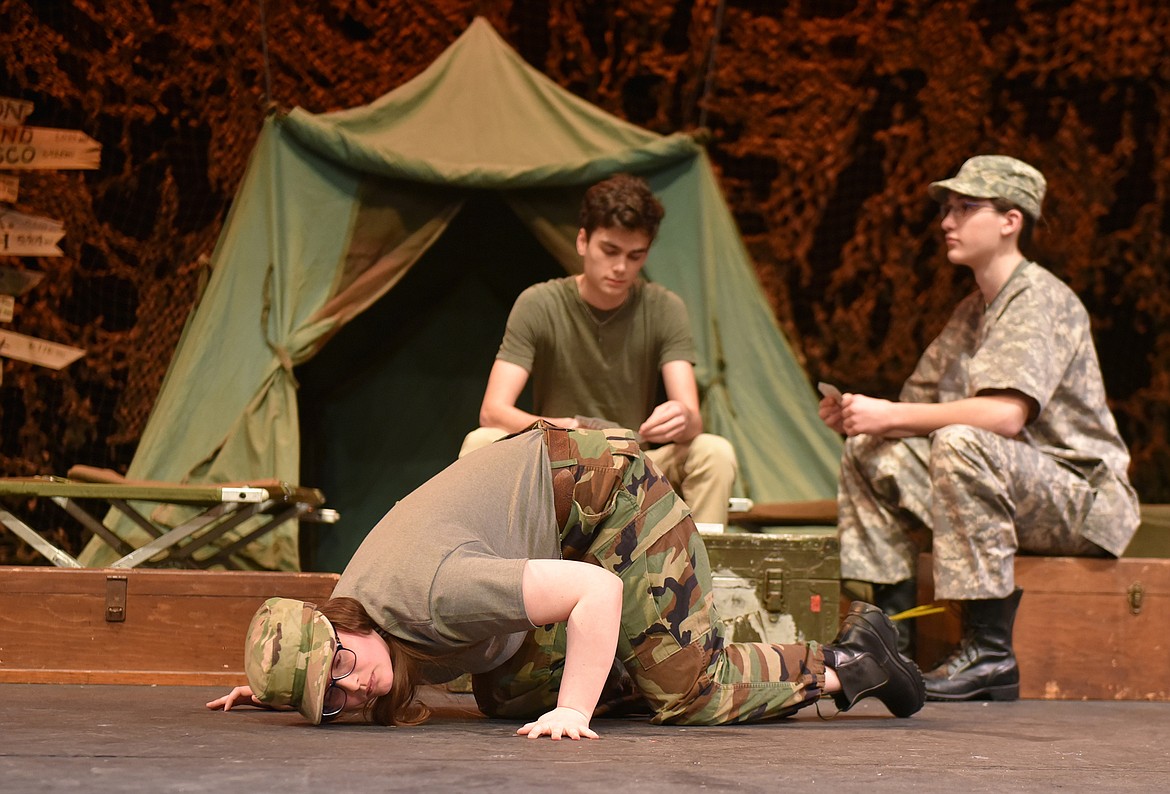 Lauren Matchett, playing Radar O'Reilly, listens for approaching helicopters while Chaz Gillette and Gavin Carmichael play a game of cards during a rehearsal for "MASH" at the Whitefish Performing Arts Center. The Whitefish High School Drama Club brings the play to the stage on March 5, 6 and 7. (Heidi Desch/Whitefish Pilot)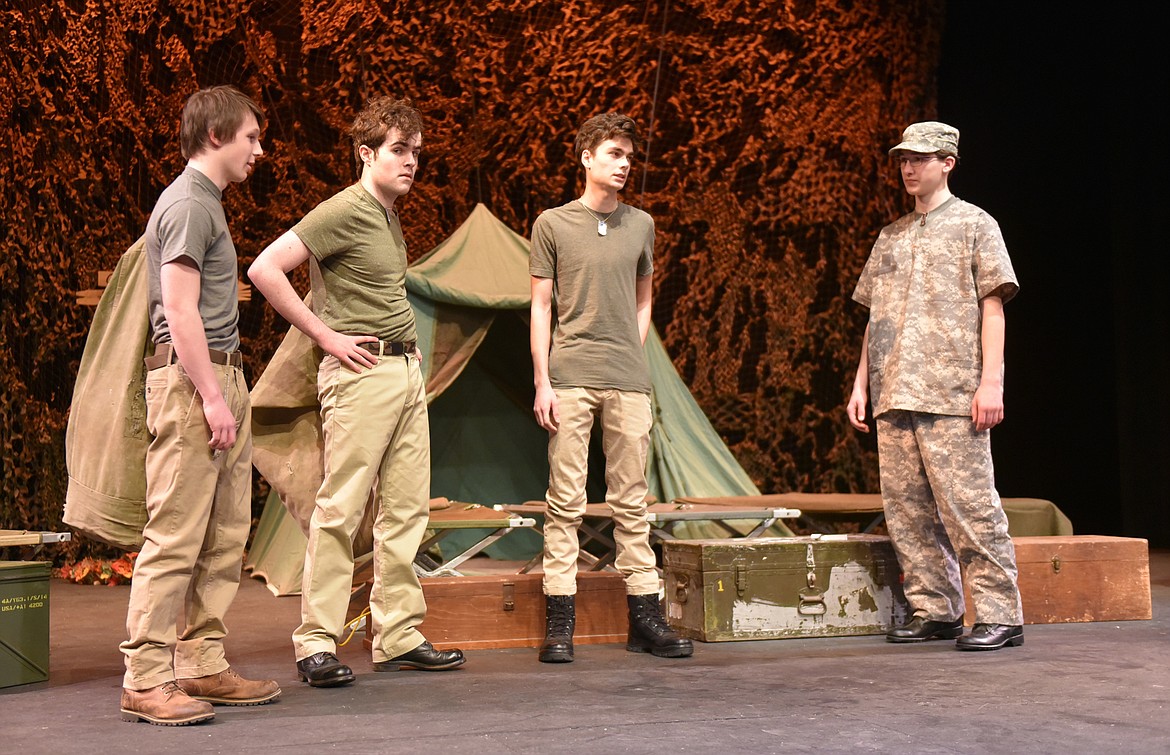 Nathan Sproul, Dashiell Schindler, Chaz Gillette and Gavin Carmichael reherse a scene from "MASH" at the Whitefish Performing Arts Center. The Whitefish High School Drama Club brings the play to the stage on March 5, 6 and 7. (Heidi Desch/Whitefish Pilot)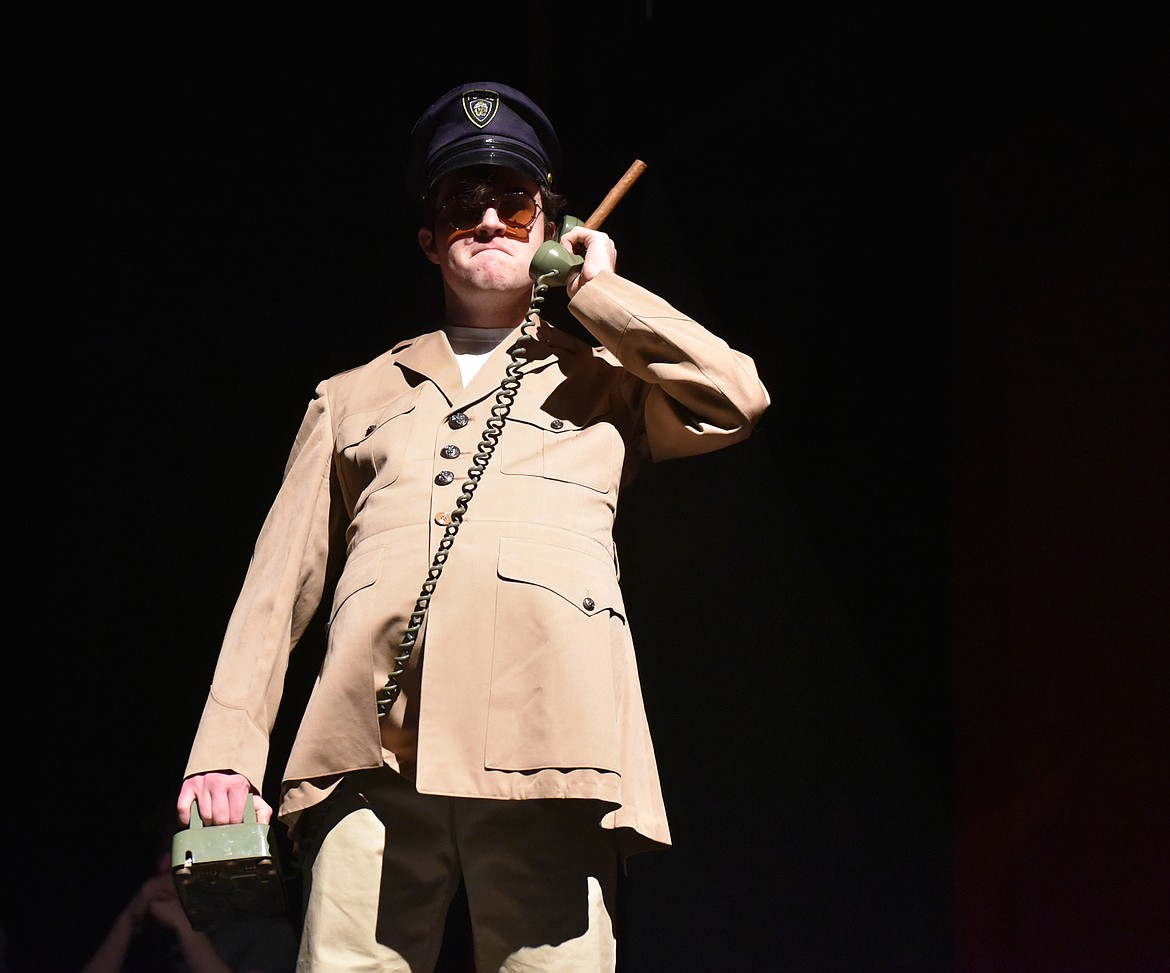 Dashiell Schindler talks on the phone during the opening scene of "MASH" during a dress rehearsal at the Whitefish Performing Arts Center. The Whitefish High School Drama Club preformed the play for audiences last week. (Heidi Desch/Whitefish Pilot)
Previous
Next
Whitefish High School Drama Club brought "MASH" by Tim Kelly to stage for its spring show March 5, 6 and 7.
This beloved comedy shares stories of the trials and tribulations of life in an army surgical station during the Korean War. The ensemble cast was one of the club's largest to date and has 17 students in 25 parts.
The show ran at the Whitefish Performing Arts Center at Whitefish Middle School The show is generously sponsored by the Army-Navy Surplus of Whitefish.
---