Fern given award for work on affordable housing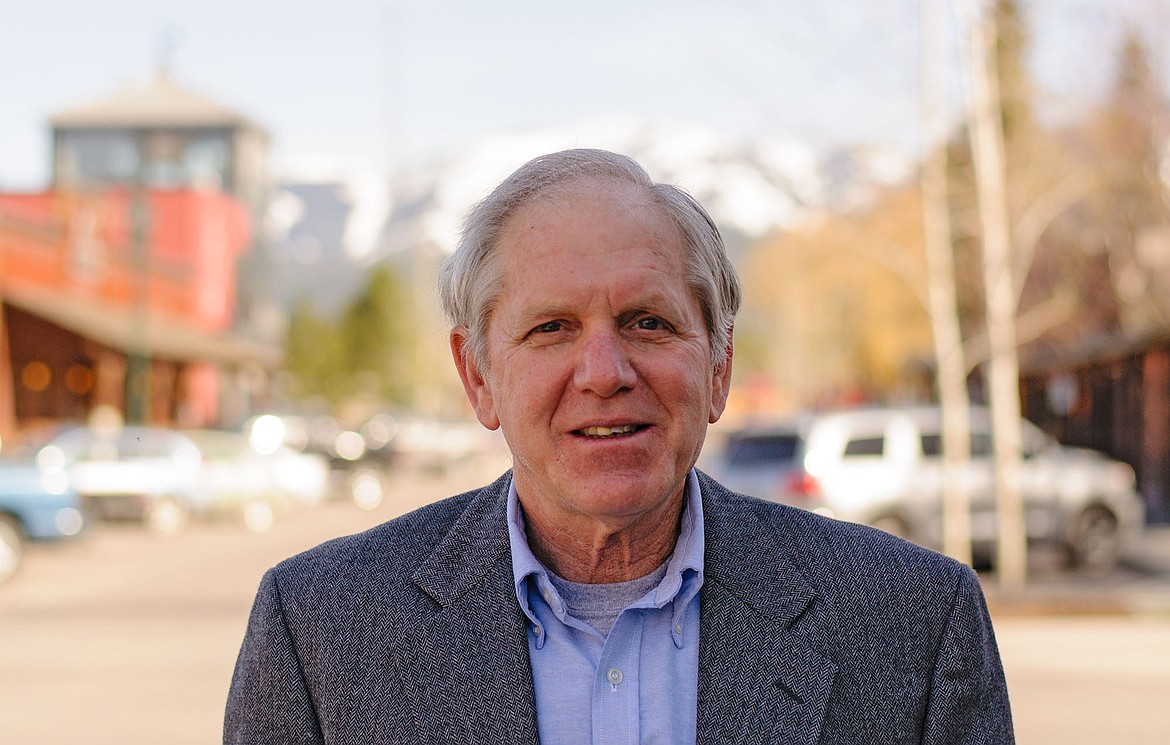 David Fern in downtown Whitefish. (Courtesy photo)
by
Daniel McKay
Whitefish Pilot
|
June 24, 2020 1:00 AM
Rep. Dave Fern says he recognized how important and complex housing issues are early on in his first campaign for the state Legislature.
Fern, who represents House District 5 centered in Whitefish, recalls the different viewpoints he'd come across at each and every front door he knocked on. "From going previously door to door, so many residents of District 5 have talked about the high cost of living," he says. "They're coming from different aspects, saying, 'I'm a renter and I'd someday like to own,' or a current homeowner saying 'Gee it'd be nice if my kids or grandkids could have the opportunity to live here but the prices are too high.'"
Fern, a Democrat, has held on to that focus on housing, it seems, as he and Republican Rep. Tom Welch of Dillon were recently named Legislator of the Year by the Montana Housing Authority.
Fern and Welch were cosponsors of 2019's House Bill 16, which allocated $15 million from funding from the Coal Tax Trust Fund to be used for low interest loans to develop or preserve rental homes and apartments in Montana. Within the first six months the fund was 97% deployed. To date, seven loans have been made to preserve or construct 252 apartments in Montana.
"It tapped into the Coal Trust Fund to provide loans mainly for rehabilitating existing affordable housing projects throughout the state. The good news it actually pays back into the trust fund with a little profit," Fern said. "We worked very hard at that, and it was not an easy lift. I think the coalition wanted to recognize our efforts."
Fern said now the plan is to reauthorize the fund for the 2021 legislative session.
"I think so far HB 16 has worked really well. Our committee in July will be looking at any minor changes to the bill. Right now we'd be requesting putting $15 million more to be made available for affordable housing projects," Fern said.
Fern said he's happy to see the bill get housing moving in the right direction, but there's still a lot at play.
He'd like to see some previously proposed legislation concerning tax credits, like HB 18 from last session, looked again in the near future, he said.
"Moving forward, we'll probably look at some tax credits from the state that didn't make it through last session that would help increase the pool of low income tax credit housing, such as the development here on Edgewood, which depends on tax credits being made and sold in a tax credit market to make this a profitable development for the developer," he said.
He added that he sees housing as one area where market forces don't always even things out on their own and some intervention can be needed.
"It's a really interesting subject. You have market forces at work, and generally markets work quite well by supply and demand, but there are some products that just don't work as well as we hope and housing is one of them," Fern said.
Plus, he noted, in Montana there's separate issues that come along with assisting either rural or urban housing markets.
In Whitefish, Fern said he's been encouraged by the city's plans to address the shortage of affordable housing within city limits.
"It is an issue that can be very controversial. I was impressed that Whitefish was very proactive in seeking outside consultation from experts to look at an affordable housing plan," he said. "The city is also looking at their fee structure, and I've spoken to City Manager Dana Smith about, legislatively, if we need to provide assistance in waving impact fees."
Regardless of the way municipalities and the state can reach better, more affordable housing for everyone, Fern said he's just happy to see work done on the housing front.
"Inaction is no action, and that's not appropriate," he said.
---