Carmichael's path to librarian came unplanned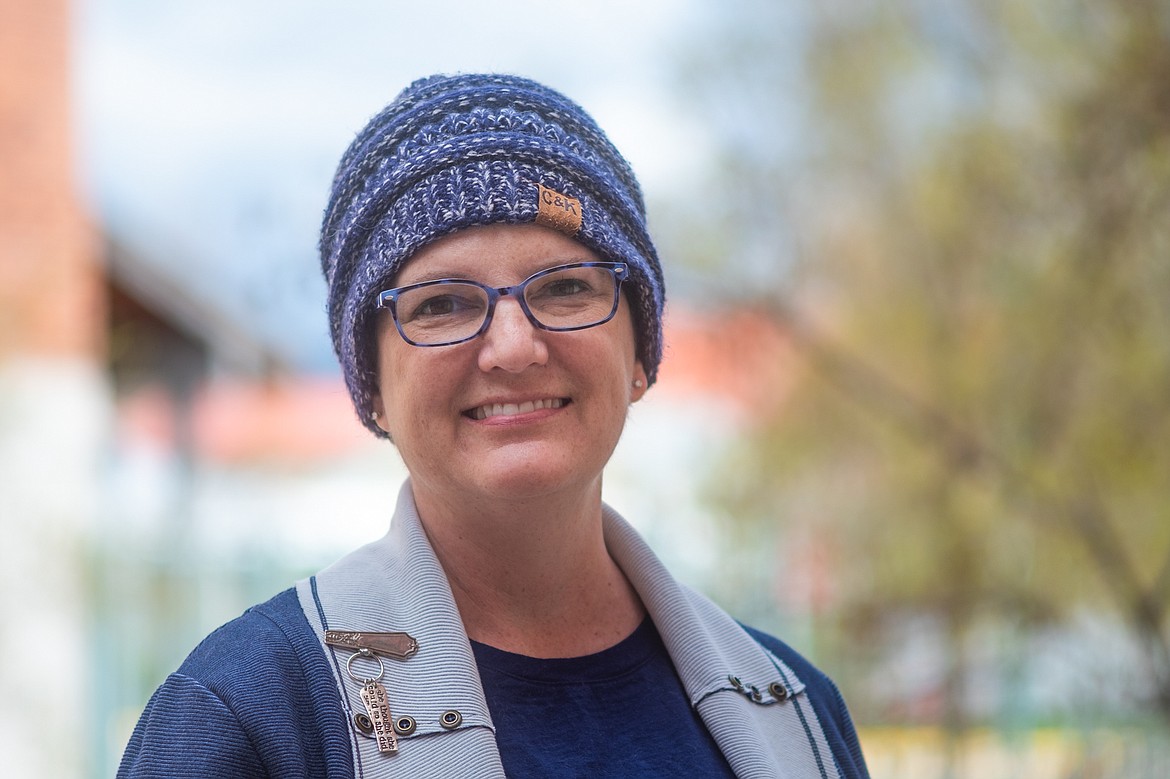 Dana Carmichael is retiring as Whitefish Middle School librarian. "The best part of working in Whitefish has been the camaraderie with other teachers and treating teaching as a team effort," she says. (Daniel McKay/Whitefish Pilot)
by
Daniel McKay
Whitefish Pilot
|
June 10, 2020 1:00 AM
Dana Carmichael never planned to be a teacher, nor a librarian.
As a student at the University of Montana, Carmichael studied political science and English literature, with the intention of applying for law school down the road.
Then she married her husband, Gary, and started helping with computers at schools when he took his first jobs as a teacher around Montana.
"I decided I really liked being around kids, it was very energizing," she recalls.
Carmichael is retiring this spring after 23 years at the Whitefish Middle School, including the last 10 as librarian.
Though she's also taught social studies and English at WMS, Carmichael says the library is her preference — though that comes as a bit of a surprise to her.
"I wouldn't have said this at the beginning of my library career, but I think library is my favorite now. When I first got the library endorsement, I was surprised at how distant the students felt, it wasn't like having my own classroom full of kids. I felt a little more distant from the kids, but I think I found my balance," she says.
One achievement she's proud of starting the Maker Space at the school, where students can tinker with different devices and technology for fun or for school projects.
The intersection between technology and learning has always stood out to her, she says.
"I've always been curious about how you can meld computers and education together. When I worked as a computer technician in Great Falls, it was very simplistic but we were doing some coding on Apple IIe, and when I went back to school you had to get up to speed with office tools," she says. "I've lived through quite a transition of thinking as a teacher. I think sometimes the tools are used to get the same information in kids heads that you would've years ago, but the kids are more excited because they want to touch an iPad or use a Chromebook."
The ubiquitousness of technology in schools can present challenges, however.
For Carmichael, she says it gets tough getting students to remember all the resources available to them in a brick-and-mortar library.
"In the last 10 years, I have worked really hard to make sure that I've got digital tools for the students. I think one of the biggest challenges is now that students don't go to a computer lab for most of their work, I think sometimes they forget the library also has books and historic resources they can use for research. I can feel a little forgotten," Carmichael says.
Teaching with or without technology is fun, she says, and it's important to teach students to be adaptable, rather than too reliant on any one method of learning.
It's how she got to where she is now, Carmichael says.
"I think the best thing we can do for our kids is teach them to be flexible learners. When I got my bachelor's degree in political science, I had no idea that at some point I would be showing kids how to use green screen technology," she says. "I think we need to use the tools available to use, but realize there will always be a new tool out there."
Carmichael says she's looking forward to life hopefully slowing down in retirement.
Her retirement comes at the end of breast cancer treatment earlier this year, which she says played a role in her decision.
Once school is finished for the school year, all she plans to focus on is relaxing.
"I'm going to lay low and read books written for grown-ups instead of books for kids," she says with a laugh. "But after that I'm looking forward to pursuing new interests."
While she's going to enjoy slowing down, Carmichael says she's also going to miss her friends at the school.
"The best part of working in Whitefish has been the camaraderie with other teachers and treating teaching as a team effort. I love that several teachers, when I first started in Whitefish, they would give me advice, or ask questions about what I was doing, or let me experiment. The teachers were all so good in their jobs, that I felt like I had to work very hard to be the best I can be," she says.
"I miss seeing my colleagues day to day," she adds. "This year, teaching has been a nice distraction."
---