Owens, Fern will face off in general election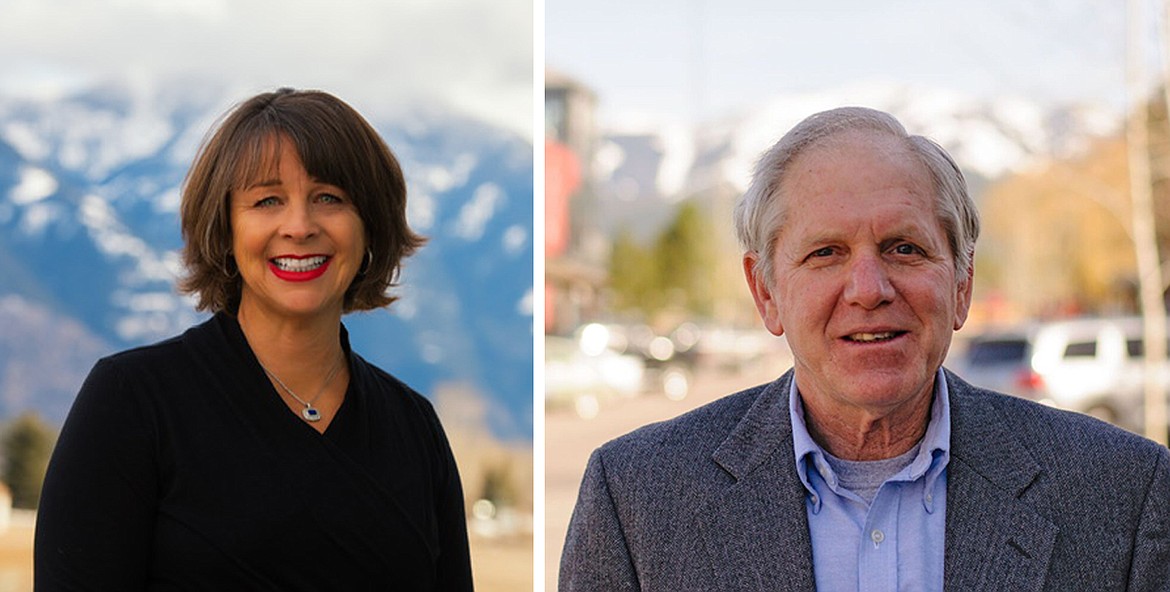 Republican Catherine Owens and Democrat Dave Fern are both running to represent House District 5 in the state Legislature.
by
Whitefish Pilot
|
June 3, 2020 10:51 AM
Republican Catherine Owens will face incumbent Democrat Dave Fern in the November general election in the House District 5 race.
Owens beat out fellow Republican Shawn Guymon, 1,018 to 487.
Fern ran unopposed in the Democrat primary race.
Owens has lived in Whitefish with her family for nine years and is a stay-at-home mother.
Fern is seeking his third term in the Montana Legislature, after serving consecutive terms beginning in 2016. He is the owner of a small business, Chimney Solutions and has lived in Whitefish since 1988.
Voter turnout in the all mail-in election was 50% in Flathead County. There were 35,273 votes cast.
In the race for Senate District 3, incumbent Republican Keith Regier will face newcomer Democrat Guthrie Quist. Both ran unopposed in the primary election.
Regier has held the position since 2017 and previously represented House District 5 from 2009 to 2007.
Quist has a background working as a political consultant and is confounder of Quist Montana Properties, a real estate and property management company.
In the Republican County Commissioner primary, Brad Abell won the race with 7,157 votes. Tony Brockman earned 7,069 votes, followed by Elliott Adams who earned 6,612 votes.
Abell will face Democrat Kristen Larson, who ran unopposed in the primary.
The winner of the general election race will replace commissioner Phil Mitchell, who did not seek re-election.
During Tuesday's election, Columbia Falls city voters approved a new 3% resort tax in the primary election by a vote of 768-670.
Most of the tax will go to supporting emergency services such as the fire department and police, but it will also include a property tax rebate for property owners inside the city limits.
The tax will not go into effect until October 2021.
Full election results for the county are available at, https://flathead.mt.gov/election/documents/2020_Primary_Election_Results.pdf
---