Ann Bickle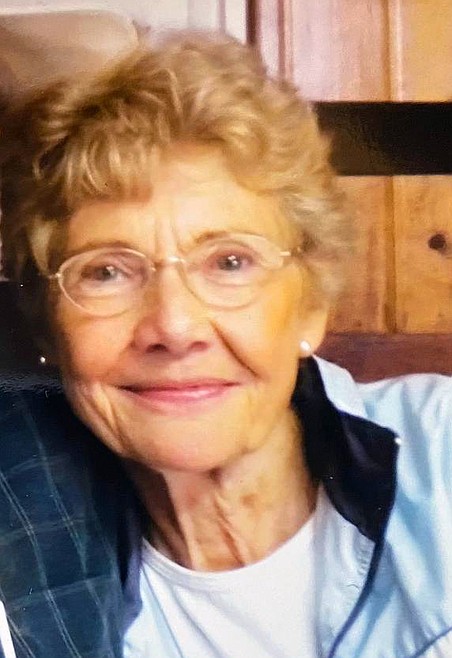 Annie (Ann) Caroline Miller born Oct. 3, 1937 to Otis and Minnie Miller of Miles City Montana passed away peacefully on May 22, 2020 at St. Vincent hospital in Billings, Montana.
Ann was raised in Miles City and attended Sacred Heart School, graduating June 3, 1955. After graduating high school, Ann attended Presentation School of Nursing Holy Rosary three years straight, no break, earning her R.N. Degree in 1958. Ann married Ord Clark, also from Miles City, and they had two sons, Steven Wayne Clark and Ward Alan Clark. The couple raised their two boys in Whitefish, Montana.
Ann had a passion for pushing herself in physical work outs with her treadmill, since many decades of running and jumping rope wore her knees out. Ann was always encouraging her boys in physical athletics and school. She would go skiing, (even though the cold was not her favorite) golf, tennis and even swimming with her water wings with her boys. Ann loved music and the church she played the piano for her church and grandchildren being able to play anything she heard perfectly by ear not by sheet music.
Ann was an active member of the community and an accomplished nurse, working into her 70s receiving "Nurse of the Year" award at Kalispell Regional Medical Center.
Ann was very proud of her two boys, Steven and Ward, as you could see when they were together. She would do anything for her grandchildren, (Steven, Brittanie, Jordan, Clifford and Austin) and just last year Ann was blessed with her first great grandchild, Hunter B'alam Burrows, who never ceased to make her smile.
When Ann returned to Miles City for a Sacred Heart class reunion, she reconnected with her friend Bill Bickle. With time their friendship grew into love and they were married in 2012. Ann was never as happy as her time with Bill working the ranch and traveling together to the many marvels of the world the two of them choose to explore.
Ann was preceded in death by her niece Tammy Hill, her father Otis Miller, her mother Minnie Tyler. She is survived by her husband, Bill Bickle of Ismay, Montana; her son Steven Clark and wife Celia of Gilbert, Arizona. Grandchildren Jordon and wife Amie Clark of Arizona, Austin Clark of Gilbert, Arizona; her son Ward Clark and wife Jenifer of Whitefish, Montana, grandchildren Steven Clark of Highland Park New Jersey, Brittanie Burrows husband Chance Burrows and little Hunter of Florence, Montana; Clifford Clark of Whitefish, Montana, a sister Eunice Hill and family and a brother Walter Miller and family.
Visitation will be held on Friday, June 5, 2020 from 11 a.m. to 1 p.m. at Stevenson & Sons Funeral Home. A Funeral Mass will follow on Friday, June 5, 2020 at 2 p.m. at the Sacred Heart Catholic Church in Miles City. Rite of Committal will follow in the Custer County Cemetery. Condolences may be sent to the family by visiting, www.stevensonandsons.com.
If friends desire memorials may be made to the Sacred Heart School of the charity of their choice.
---