Whitefish Schools look to phased reopening plan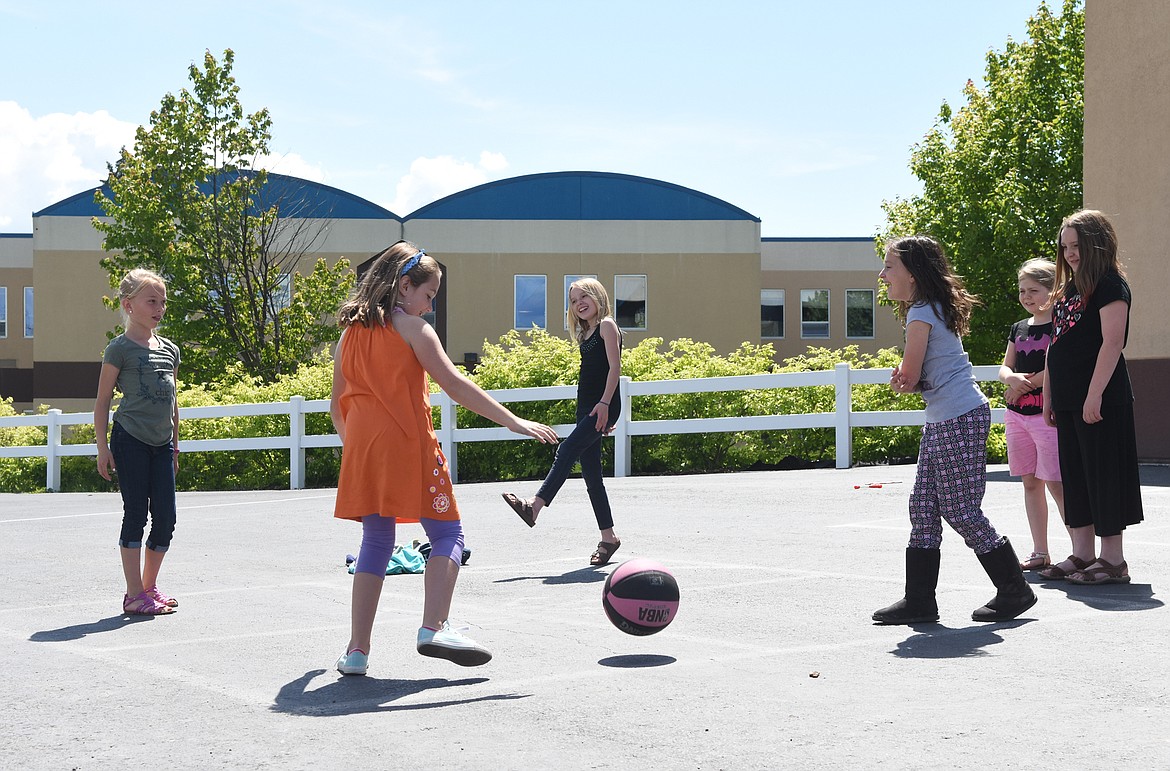 Students play outside Muldown Elementary School. (Pilot file photo)
by
Daniel McKay
Whitefish Pilot
|
July 22, 2020 1:00 AM
The Whitefish School District last week approved a phased reopening plan for Whitefish Schools should students return to the classroom this fall.
The plan, introduced by Interim Superintendent Dave Means, follows guidelines set by Montana Gov. Steve Bullock's office, the Flathead City-County Health Department, the Montana Office of Public Instruction and other organizations in order to safely reintroduce students back to the classroom.
The plan is meant to set forth basic guidelines for each school as they lay out their more detailed plans in the coming weeks related to the COVID-19 pandemic, Means said, adding that the district will have a much more explicit and detailed plan for parents and the board next month.
The first day of school is scheduled for Aug. 26.
The guidelines' phases range from "Zero," where all instruction is remote, to Phase Three, where no restrictions are given for instruction.
In Phase One, families can choose 100% remote learning for their students, with staff delivering their instruction on-site. Up to 15 students will be allowed in a classroom at a time, with students receiving primarily remote instruction with two days a week in the classroom. The school week may be shortened, and there are no extra-curricular activities.
Different options are noted for this phase, with either groups of students coming in for classroom instruction or just specific students coming to the buildings.
"That would allow us to have an alternating schedule, that's one option, or another option is to be remote only and bring in some targeted students for support academically or socially and emotionally," Means said.
In this phase, students groups are kept together and not mixed, and face coverings are required for students and staff "when in the presence of others."
In Phase Two, student groups are increased to a max of 50, and on-site instruction returns to 100% with a full schedule. Families uncomfortable with on-site learning may still keep their children on a remote schedule where students will join live classes via a video feed. Extra-curriculars would resume in compliance with the district's activity limitations on group size and health protocols.
Face masks are still required in common areas, high traffic areas and during passing times, and state or county mandates may require further face covering.
In Phase Three, families can still choose remote learning, but otherwise on-site instruction is generally back to normal, and extra-curriculars resume as usual. Face coverings will be allowed, but likely not mandated.
The guidelines also lay out the district's safe practices before and after students arrive on-site.
Prior to arriving at school, the guidelines state parents, students and staff should ask themselves whether their temperature is or has been higher than 100 degrees, whether they have any symptoms of any sort of illness, and if they've been asked to stay home in the previous two weeks for a quarantine related to the coronavirus. If any of those questions result in a "yes," the district asks those individuals to remain at home.
When arriving at school, staff will ask visitors and students those previous questions, as well as check their temperature and remind them to wear a mask and socially distance themselves whenever possible.
Trustee Betsy Kohnstamm stressed the need to be flexible throughout the school year, as both the pandemic and the information available continue to change.
"I just want people to understand that we're not going to be set in stone here. We're going through the year being ... nimble, but I really want the public to understand that," she said. "We need to be responsive if maybe one school is hit really bad and another isn't, the district is going to be thinking about that. We're not just going to be totally locked into this."
The district will also receive funding from the total $65 million from the Coronavirus Relief Fund going to schools statewide, which was announced by Montana Gov. Steve Bullock on Friday. That money is meant to cover expenses incurred due to the pandemic and to take precautions to keep students and staff safe in the fall.
The elementary district will receive roughly $583,000, while the high school district will get about $248,000.
The district is also using its roughly $250,000 in funding from the federal CARES Act grant to provide paraeducators to support health protocols and academic intervention, as well as to hire additional custodial staff for sanitation.
The full plan is available on the school district's website at wsd44.org.
---